It is well documented that WWE owner Vince McMahon holds John Cena in high regard, the veteran has been the face of the company for the past ten years and in many cases singlehandedly kept viewing figures at a massive high.
However, with the 15-time World Champion currently sidelined through injury, Mr. McMahon offered his views and opinion on just how important the superstar is to the company.
On John Cena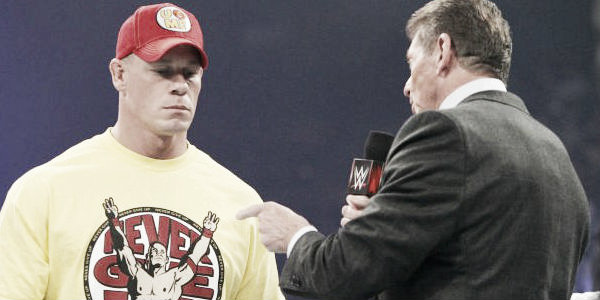 No one can deny the level of intensity that Cena works at, he is a top worker within the industry not only in the ring but outside of it also through charitable causes, countless interviews and as well as maintain a high amount of professionalism.
His boss, Mr. McMahon, thinks the same as after a press conference for WrestleMania 32 he said the former United States champion was "everything to us [WWE]." The 70-year-old compared the superstar to Babe Ruth, one of the best baseball players to ever grace the game, to highlight the importance of the 38-year-old.
He said he "does not know" how long Cena will continue to "do this [wrestle]" but says that on whether he could perform until he was in his 70's "he'll try." The billionaire referred back to the childhood of the leader of the Cenation saying "It [love of wrestling] is just in him" and that the love has existed since "he was a little kid."
In a nostalgic episode, McMahon recalls when the former Marine star was a child he would "have a mini-championship belt made out of cardboard" referencing how he has always been a fan of the industry even from a young age, and that the love is still around.
Cena Out of WrestleMania 32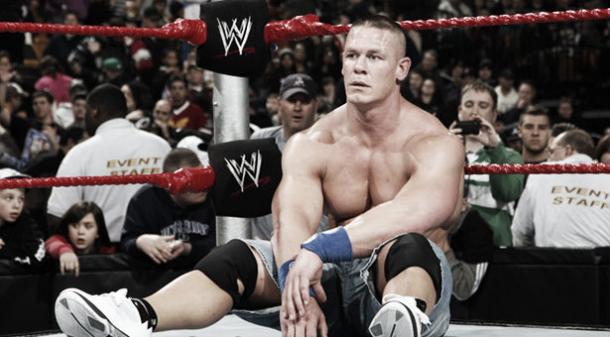 In a major negative note for the company, Cena has been ruled out of appearing in a wrestling capacity for the 'show of shows' WrestleMania 32. A series of cryptic tweets and Instagram posts suggested a possible return but it was announced yesterday that he would not be wrestling.
The 38-year-old has been absent from the company since undergoing shoulder surgery in January, the superstar was believed to be working day and night undergoing double rehabilitation sessions in order to possibly be back in time for the grandest stage of them all. But even with the magic healing powers he possesses it is looking extremely unlikely.
The injury list for WWE has been a major issue facing the company over recent months with a host of high profile superstars currently experiencing time off due to a number of reasons. Seth Rollins was forced to vacate the WWE World Heavyweight championship after tearing his ACL in his knee at a house show in Dublin back in November.
Cesaro is also out after suffering a shoulder injury also and former Divas champion Nikki Bella is also currently absent after under going much needed neck surgery last month. Despite the announcement it is important to 'read between the lines' as despite Cena 'not wrestling' on April 3 he may appear in a talking role or even assist in one of the many high profile matches set to take place.