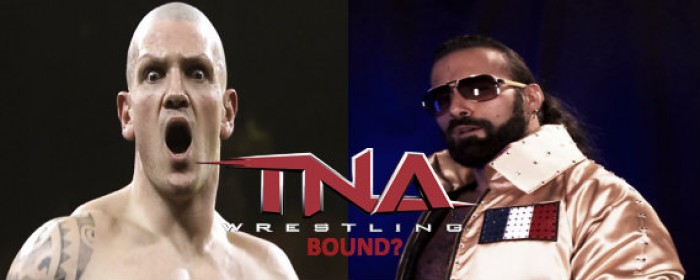 Being seen backstage of a wrestling promotion is a good indication of the superstars becoming part of that company in the near future and this may well be the case for two former NXT superstars who were backstage at a TV taping for TNA.
Sylvestor LeFort and Marquis were both released from WWE last month but their fall from grace may be ever so short as they may well be joining Total Nonstop Action in the near future.
Despite the wrestling company not being as well known as they were 10 years ago they are still one of the biggest associations of wrestling in the United States.
From NXT to TNA?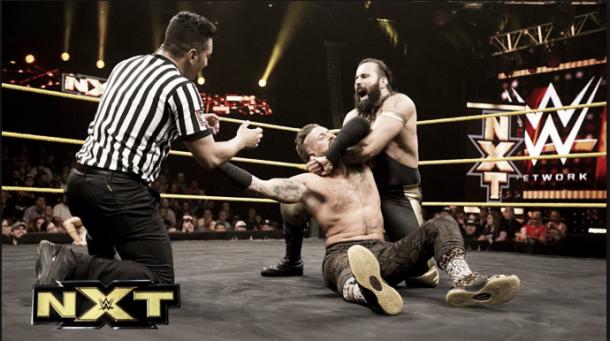 LeFort, real name Thomas La Ruffa and Marquis, real name Marcus Louis were both released on February 5 2016 and have been without a promotion since.
Both wrestlers were lower mid-carders during their time in NXT and same may say that they were underutilized during their run, however, the chance to sign for TNA is a huge opportunity. The company often gives chances to recently released WWE stars and creates popular characters such as Bobby Lashley, Drew Galloway and Rhyno.
Although the two are not on the same well known status as the three mentioned above it is more likely that they will be given more of a chance if adopted by the Jeff Jarrett founded promotion.
Ruffa and Louis were brief tag-team partners in NXT and this may well be used should they make the switch to TNA, at this moment however the two remain unsigned and are not in any upcoming plans for the company but the future may be different.
TNA creating stars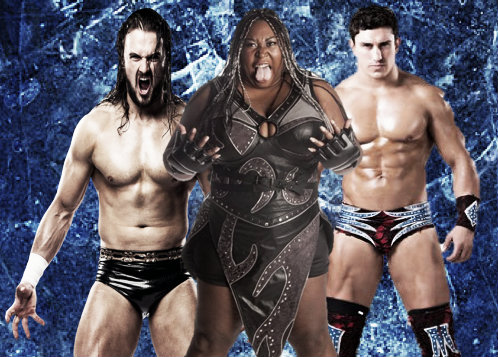 Drew Galloway: The Scottish wrestler was seen as one of Vince McMahon's 'personal projects' and turned out pretty awful as do many e.g. the push of Roman Reigns. However TNA utilized the superstar much better than WWE as they slowly built his character before thrusting him onto the main event scene. The former British wrestler of the year was pushed too hard too soon during his run with the company from 2009 - 2011 as he was just not polished enough to be a top performer. He then become a mid-carder after being partnered with Heath Slater and Jinder Mahal in 3MB thus stopping any momentum he had and he would never return to the top spot again.
Awesome Kong: Switching it up, WWE signed Awesome Kong from TNA and immediately changed her name to Kharma. Without any back story she dominated the divas division which only caused confusion as it lacked any fan connection, however in TNA she was the same powerful character but given a back story and her storyline infused matches with Gail Kim (another WWE mistake) were some of the greatest female performances of all time.
Ethan Carter III: The big one, stuck on the company's developmental roster for far too long meant a massive opportunity disappeared in Ethan Carter. One of the biggest names in TNA currently he has been a main event star since 2015. His old persona as Derrick Bateman in Florida Championship Wrestling and NXT cried dullness and meant the now named EC3 (so much cooler) was underutilized and if given the right time to grow in WWE could now have been one of the faces of the company but he is ultimately just one of many to slip through the cracks.