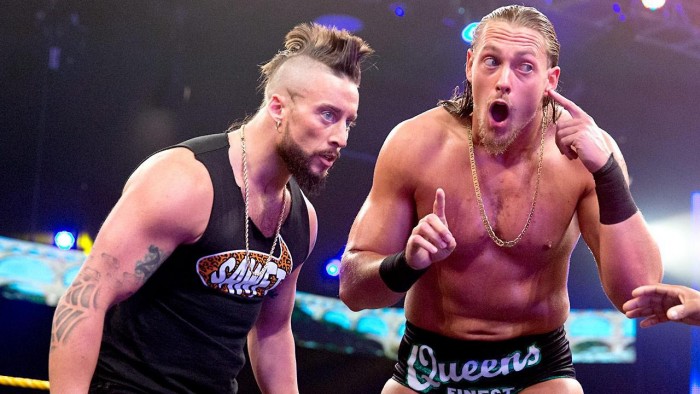 Colin Cassady is massive and even Stone Cold Steve Austin sees big money in him, Enzo Amore and Carmella as a group in the WWE.
Talking on his latest Steve Austin show, the Texas Rattlesnake talked about what each member of the group brings and how that can make them a huge success on the main roster.
Enzo Amore brings the charisma and energy, him bouncing around the ring or on the outside as one of the other two competes in the squared circle is a sight to behold and one NXT fans love to see. Austin particularly sees money in Cass, stating that there is "no ceiling for him."
Call up time for Enzo, Cass and Carmella?
After competing at WWE Roadblock, it looks like a call up for the group may not be too far away. While they are huge fan favourites in NXT, they've yet to win the NXT Tag Team championships after a few opportunities.
They've been traveling with the main roster for a few weeks now, competing at house shows, with photos and videos appearing on social media.
It is very unlikely they will win the NXT Tag titles, unless it is at NXT Takeover: Dallas. If they lose that match, that could be a huge hint that they're moving on from NXT to the main roster.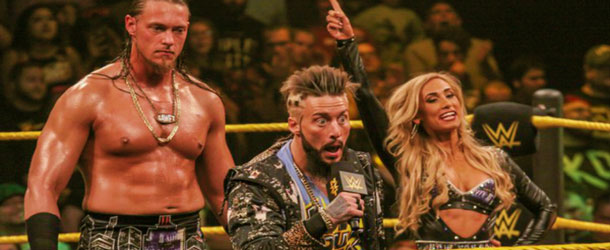 Perfect foil for the main roster
The Realest Guys in the room are ready for a call up and to be placed into feuds and stories on the main roster. Their promo skills are the perfect foil for a heel tag team like the New Day.
The pop they would receive on the Monday Night RAW after WrestleMania by interrupting a New Day promo would be huge. While that might seem like fan booking, they can compete on the mic with the champions and would offer them a chance at new material.
After a long feud with the League of Nations, the New Day need a new tag team to compete against. Enzo and Cass are that and they are the face tag team that the WWE main roster needs.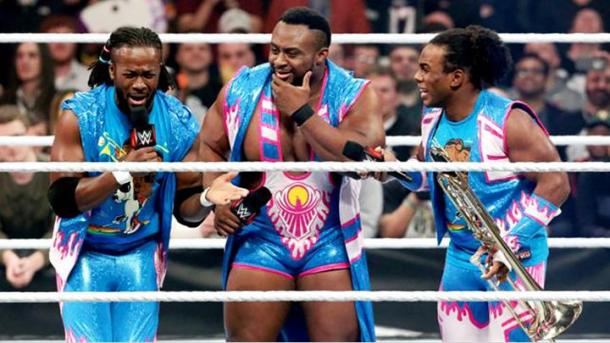 What do you think? Should Enzo and Cass be called up sooner rather than later? Comment below or Tweet us - @Vavel_Wrestling