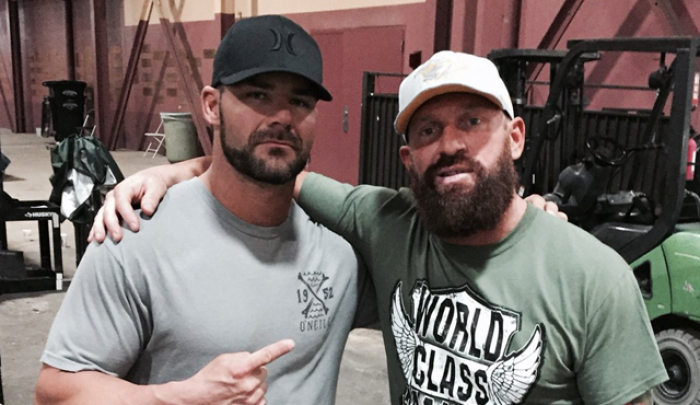 It was announced on Saturday night that TNA had decided to part ways with two of the TNA originals in Robert Roode and Eric Young. They will both be free agents starting tomorrow, which means they're free to sign anywhere they please with some speculating that WWE is on the horizon for both Roode and Young. Both asked for their respective releases from TNA as they felt that the time was right to leave the company as they try their luck in pastures new.
Best Friends Through Thick and Thin.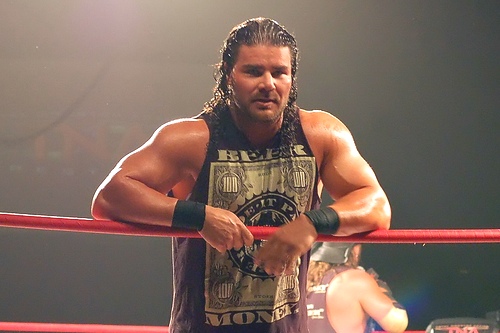 Roode (39) and Young (36) have put a lot of miles on the clock over the years but they still have a lot to offer where ever they go. It's hard to think that the wrestling journey for these best friends 12 years ago when they both signed deals with Total Nonstop Action. Both had also recently signed new contracts with the company but both have since cited money issues as the main reason they parted ways with the company.
Why They Decided to Leave?
Roode's deal is said to be awfully similar to AJ Styles' deal before he left back in 2013. His old deal was one of the biggest in the company, and given TNA's current position in the market and his place on the card, they could not justify giving him a huge increase in pay as they feel his current deal is solid.
Young had allegedly been offered a new deal but he was not happy with the amount that was offered or the fact that performers with less experience were offered the same or better deals than the TNA veterans. He also didn't want to be locked into a multi-year deal and wanted freedom to pursue other projects as he's not getting any younger.
TNA Statement
Impact Wrestling has come to terms on the release of veteran wrestlers Bobby Roode and Eric Young (Jeremy Fritz). Bobby and Eric have been valuable members of The Impact Roster since 2004 and we wish them nothing but the best in their careers going forward.
Bobby had this to say earlier today, "To the guys and girls I got to work with for the past 12 years, Impact Wrestling, the office and everyone associated with me getting to live this dream, I say thank you. It is time for me to move on to the next chapter in my life. This has been amazing."
Eric Young had this to say. "Thank you. Thank you to everyone who watched me for the past 12 years. Thank you to Impact Wrestling. I wish everyone here nothing but the best going forward."
Executive Vice President of Creative and Television, John Gaburick added, "Bobby and Eric are true professionals. We salute them for the 12 years they gave TNA. With a Superstar roster including EC3, James Storm, Drew Galloway, Jeff and Matt Hardy, "The Destroyer" Bobby Lashley, Gail Kim, The Wolves, Maria Kanellis-Bennett and "The Miracle" Mike Bennett we couldn't be more excited about showcasing the finest wrestling in the world for the Impact fans." In the coming weeks be sure to see the final matches of both Bobby Roode and Eric Young on Impact Wrestling at 9PM EST on Pop TV."