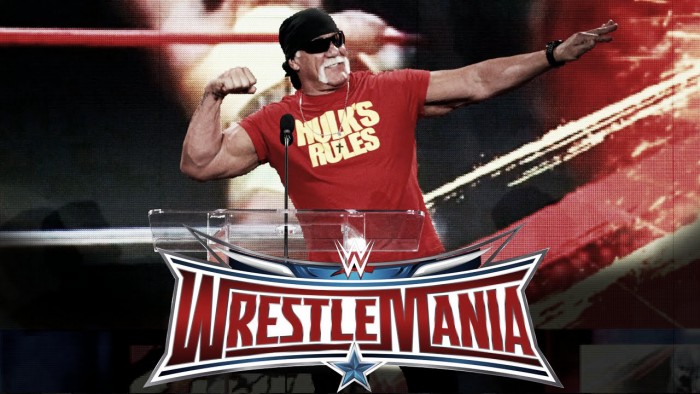 An icon of wrestling during the 1980's and 90's and currently back in a love affair with the WWE, Hulk Hogan has been a hot topic recently following his $125+ million lawsuit victory over Gawker.
After the wrestling company seemingly rekindled their relationship it seemed only right that with WrestleMania 32 approaching talk of a shock return at the show of shows would be an inevitability.
Hogan at 'Mania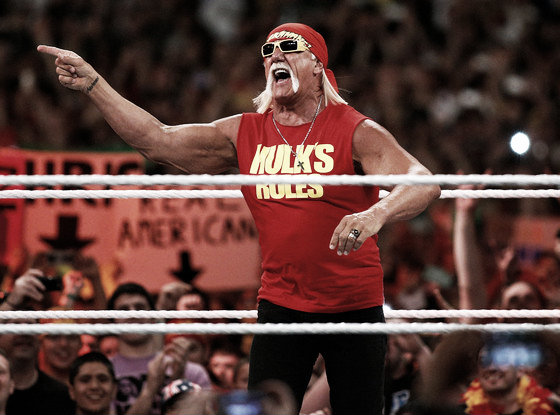 The Hulkamaniac was running all the way to the bank following a huge victory over gossip company Gawker, the man who slammed Andre the Giant at WrestleMania III claimed he slammed another giant following his win.
When the topic of WrestleMania 32 was brought up to the 62-year-old during an interview with FOX 411 he said of whether he would appear at the grandest stage of them all "Not at this point."
He said "Wrestling has always been my life" and that the "whole thing was erased and taken from me" he continued saying he has nothing but "respect" for the "whole crew than runs WWE" saying he could "understand" that they had to do erase him as it was "best for business."
Reading between the lines it may be viewed that the Hall of Famer will not be at the AT&T Stadium come April 3rd, as with no announcement or advertisement for the huge draw it would not make sense as WrestleMania is not known for it's shock returns but in Hogan's case it is still possible to unify the two together and show they are on good terms with one another.
Other stars at WrestleMania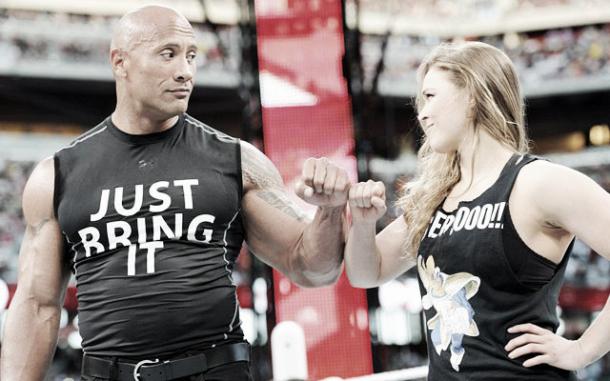 The Rock, one of the biggest stars to ever grace the squared circle of the WWE was one of the first to announce he would be making a appearance in Dallas, making the announcement on Social Media before addressing the WWE Universe soon after on Monday Night Raw. It is not yet known as to what capacity he will be used to on April 3rd but a wrestling match has been all but ruled out, with many options already circulating in the Twittersphere.
Ronda Rousey, one of the biggest stars to appear at WrestleMania 31 was the former UFC Women's Champion. Rousey, who teamed with the man above to take out Triple H and Stephanie McMahon to a massive roar from the fans could still make a surprise entry at this years Grandest Stage of Them All as she was not actually announced for last years 'Mania.
Batista and Shawn Michaels were two former stars that the WWE wanted to feature come April 3rd, with the two pitched scenarios but as of yet there has been no official confirmation from either. The Animal and HBK were both believed to have been asked to be the special guest referee in the main event given their history with the stars involved.