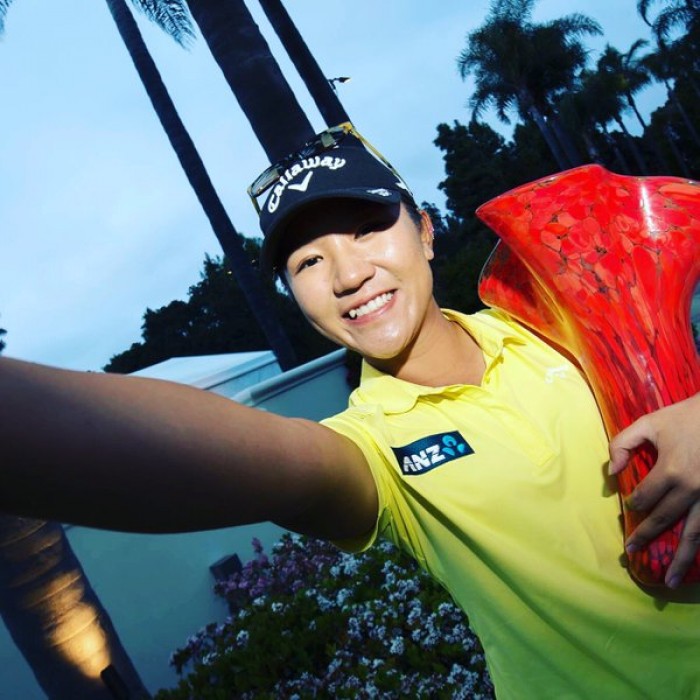 The reign continues.
Rolex Number One Lydia Ko fired four rounds in the 60's, including a final round 67 to win the Kia Classic by four strokes on Sunday. It is her first LPGA Tour victory of the season and her 11th LPGA victory overall.
Ko entered the final round with the lead, a lead she would not give up at all on Sunday, though Ko's closest competitor, Inbee Park, did make a charge on the back nine. She got within one of Ko before Ko birdied the final three holes to put the tournament away.
"I started off really well and I gave myself good opportunities on 1, 2, 3, 4. I was able to make birdies on 1 and 2 and then I just kind of peeked at the leaderboard and saw Inbee was making a lot of birdies," Ko said, according to the LPGA Tour. "Inbee doing her Inbee things; I knew that I needed to focus up until the last moment and fortunately I made some birdies down the stretch which really helped today."
The victory comes off a stretch of solid play for the soon-to-be 19 year old. Ko had three top five finished in four starts this season, including two runner up finishes. Her most recent start at the Founders Cup saw her on the other side of Sei Young Kim's record breaking performance. Ko also won in her home country of New Zealand on the LET Tour earlier this season.
While she did not win this week, Inbee Park's runner up finish may be more significant than Ko's victory. While Ko was entering with a ton of confidence, Park entered the week looking as if her game was lost. After withdrawing from the opening tournament of the season, Park finished T30 twice, and missed the cut at the Founders Cup. Finishing in a solid runner up position shows that Park has her game back, and she enters the ANA Inspiration in much better form. Still, while a lot of positives can be taken away from this week, Park wishes she also took away a trophy.
"Well, you know, nothing is impossible, and obviously on this golf course anything can really happen," Park said, when asked if she believed she could catch Ko. "I mean, it is hard to be four behind Lydia going into the final round but I just gave it my best and I think I was just maybe too much behind."
Both players will now turn their attention towards the first major of the season, the ANA Inspiration.
Miyazato Back In Contention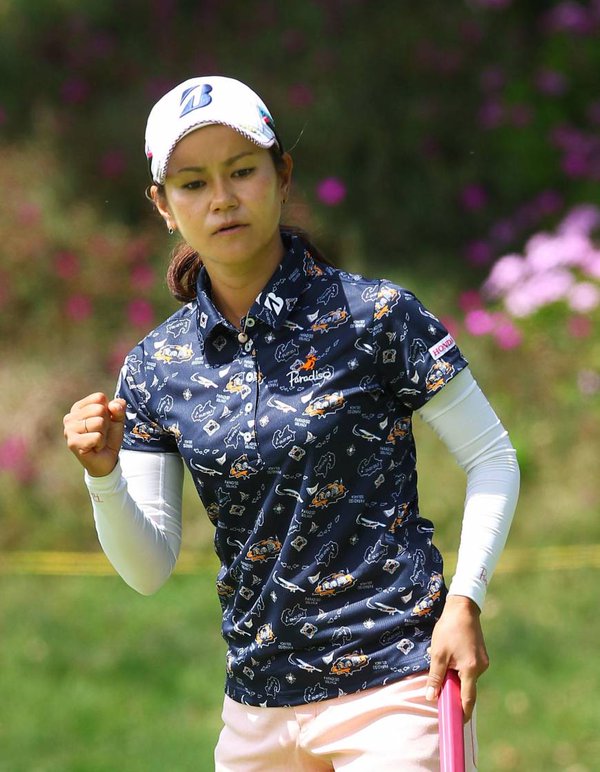 The last time we saw Ai Miyazato take home a trophy was in 2009. Since then Miyazato has struggled on the LPGA Tour, failing to finish inside the top 10 since 2013, and struggling to make cuts. She has fallen all the way to 157th in the Rolex Rankings, a far cry from 2010, when she was the number one player in the world.
So, how is she feeling after finishing in solo 3rd, her best finish on the LPGA Tour in three years? Pretty great.
"I haven't finished Top-10 since, I don't know, maybe a couple years ago, and finally I did it," Miyazato said after the final round. "So I'm really satisfied what I did, and definitely gained my confidence."
Miazato has played in six events so far this season, and while she hasn't finished better than T50 in any event until this week, she's only missed one cut. These are all steps in the right direction, steps Miyazato hopes she can improve on all season.
"I've been struggling with my putting since a couple years ago, and that's why my game wasn't really there. But I had really good patience and I know I can get through it. Right now, I'm in the process, but just the difference is it's just I'm having fun more with my game. So I think that was it. I need this feeling till end of November."
Miyazato's finish vaults her up to 90th in the Rolex Rankings, but she has a long way to go if she hopes to represent Japan in the Olympics. There are currently nine Japanese players ranked ahead of her in the rankings, including Haru Nomura, who has a victory on the LPGA Tour this season.