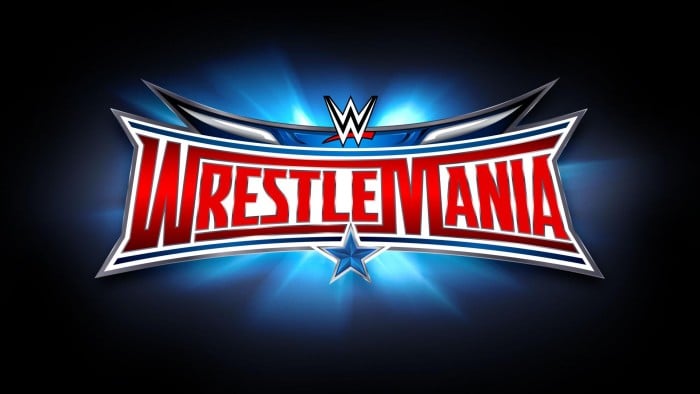 With the biggest show of the year comes Vavel Wrestling's biggest predictions article to date!
United States Championship Match: Kalisto (c) - Ryback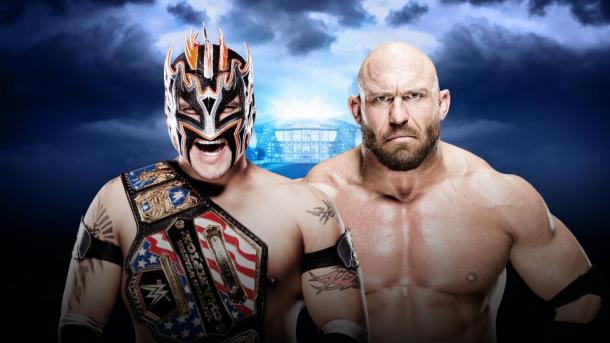 Matthew Wilkinson: The fact the WWE has just moved this to the pre-show, shows how much faith they have in the match, as nobody seems to care. The classic story of David - Goliath, with Kalisto's size and speed going against Rybacks strength and power. The belt has fallen dramatically since last WrestleMania when it was featured in one of the biggest matches on the card, and it's unlikely that this will even get 10 minutes.
Prediction: Kalisto
Connor Bennett: Kalisto is really good but this author forgot about this match until seeing it advertised during this weeks Monday Night Raw. Ryback looks like he is attempting to revitalize his character as Goldberg lite with the black trunks. He hasn't really improved since he broke on to the scene and feuded with CM Punk. He's so athletic and quick and his finisher is so good that everyone watching will be taken back by it and by what he is able to do in the ring.
Prediction: Kalisto
Brendan Kennelly: Ryback will be looking to his power to propel him to the United States Championship and he will be looking to hit the Meat Hook and Shell Shocked on the smaller Kalisto, while Kalisto will look to his fast paced high octane aerial maneuvers to outthink 'The Big Guy' and this is why this author picks Kalisto to outwit the bigger and more powerful Ryback but this will be anything but easy for the masked wonder as he look to retain his US Title.
Prediction: Kalisto
Joel Lampkin: The mid-card just gets better and better, said no one ever. The slump of Ryback over the last two-years has been shocking to witness from an undefeatable force of nature to someone who is actively booed, his stock fell faster than a brogue kick from Sheamus against Daniel Bryan at WrestleMania XXVIII.
This rivalry may extend beyond 'Mania just to give Ryback something to do as he is wasted anywhere else, he should have just been kept as a silent a** kicker just like Goldberg was and tried to have recruited the former WCW man for this show of shows. Anyway looking at this match, the Big Guy should be the one to walk out of the AT&T stadium as champion as sometimes rivalries from 'Mania need to continue and this David - Goliath rehash will be simple to continue.
Prediction: Ryback
Jameus Mooney: .Ryback gets overzealous and gets DQ'd in a Pre-Show caliber matchup, because, honestly, this isn't an interesting match whatsoever. As stated in a previous article, "They could've done so much better with Kalisto. He's in a rather lackluster match with Ryback with zero build. Imagine Kalisto v Dolph Ziggler? Or a ladder match to highlight what Kalisto can do and have Sami Zayn v Kevin Owens for the IC title? Also, Ryback needs to stop with the feed me more."
Prediction: Kalisto
Travis Trimble : Kalisto - Ryback is a story of two young guys who are still trying to figure out where their spot in the company is. Both men have tremendous upside and potential, and could very well become mega-stars in their own rights. Both men also get compared to to mega-stars from wrestling's past. This match allows both men to stand out and move away from that.
Ryback gains an opportunity to show that he can have a standout, meaningful match and Kalisto gains the opportunity to prove he is more than an off-brand version of, perhaps, the greatest underdog in the history of the WWE. Ryback gets to prove he is more than a second rate version of a man who went on one of the longest winning streaks in the sport's history. Kalisto gets to show he is more than just a one trick pony. Either man, or perhaps, both men, can leave WrestleMania 32 with a ton of momentum.
Prediction: Kalisto
Bayley Sutcliffe: The match which started Kalisto's singles push way back in November in the WWE World Heavyweight Championship tournament is happening again and this time it will be at WrestleMania in front of one of the largest crowds WWE will ever have. This match is easy to predict, there's no chance WWE will go along with another Ryback push after several failed attempts, Kalisto will get his feel good underdog win and this author will go out on a limb here and say it will be under one minute which a viscous Ryback attack commencing after.
Prediction: Kalisto
Connor Risenhoover: Unfortunately this match doesn't, on paper, look like it's going to be anything memorable. Kalisto has been very under whelming as champion and the title has receded in its importance during that time. The match looks like it will do very little to fix that regardless of who wins. It will be big versus little story but whether the lucha style and Ryback's more bruising style will mesh remains to be seen.
Prediction: Kalisto
Team Total Divas - B.A.D & Blonde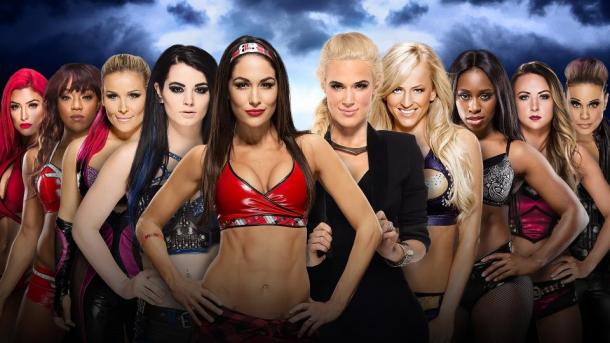 MW: Well, this has the potential to be pretty messy. The main story going in is about Brie Bella and Lana, but since the Ravishing Russian has no experience, putting her in a tag team match will hide her lack of in-ring skills, whilst getting others on the card. Putting Eva Marie into this match has come as quite the surprise, she isn't ready to be on the main roster and this writer thinks she could cost her team the win.
Side Note: It is great to see Emma back, she deserves it.
Prediction: B.A.D & Blonde
CB : Brie Mode! Brie Bella is reportedly retiring after 'Mania so this author thinks her team will get the win here. They'll let her have a big win, finally out from under the shadow of her sister Nikki and her husband, Daniel Bryan. The in ring debut of Lana, at least will be fun. I don't think many people know if she's any good so It'll be interesting to finally see. This author thinks the rumors of her having backstage heat may lead to something like her submitting to Brie or something along those lines.
Prediction: Team Total Divas
BK: In a match that was made on Monday Night RAW just this week, this match has not had a whole lot of time to develop but the rivalry between Brie Bella and Lana has become personal and this should reflect in the teams on the night.
Prediction: Team Total Divas
JL: The Diva's division is severely underutilized, it has just one title between about 20 competitors, if this was a tag-team championship match it would be more meaningful. Paige is one of the most technically gifted women in the company and given her young age it is a major risk for her to not be involved in the championship match as she could be lost in the shuffle.
With Emma and Lana needing respective pushes it may be that team 'bad and blonde' may well be the most deserving of the victory, however the babyface team have the more talented of the women with the exception of Naomi from the opponents.
With the inclusion of Eva Marie and her being something of the female Roman Reigns it is likely she will not be a cohesive partner in the divas team handing her opponents an opportunity to gain the win, with Lana in her first 'Mania match she could get the pin, as it is worth noting that before she messed up the Dolph Ziggler – Rusev love triangle by announcing her engagement publicly she was rumored to be face of the diva's division.
Prediction: B.A.D & Blonde
JM: We have….Eva Marie? The WWE dropped the ball with that…HOWEVER, the match shouldn't be bad for a pre-show, especially involving Natalya, Paige, Naomi, and the best female wrestler in the world-Emma.Team Total Divas should gain the upper hand due to Bella's retirement.
Prediction: Team Total Divas
TT: A good match to accomplish quite a few goals at one time. Goal one: get multiple high profile divas on the WrestleMania card, check. Goal two: put a spotlight on the Total Divas reality show, check. Goal three: introduce the next generation of headliners in the Diva's division with Lana and Eva Marie, check. Goal four: get Eva Marie heat to establish her as a top heel, check. Goal five: give Brie Bella a semi-meaningful feud to cap off her career with, check. Expect Eva Marie to be very closely involved in the finish, but have her arrogance earn her a post match beat down from both teams.
Prediction: Team Total Divas
BS: Brie Bella will receive a feel good moment here before she rides off into the sunset, expect yes chants and maybe an appearance from Nikki Bella. Lana will be pinned and no one will care just like they didn't going into the match.
Prediction: Team Total Divas
CR: Not to be forgotten, the Total Divas cast will get their cluster of a match to set up storylines for the upcoming season of the show. This match will feature three good wrestlers, Paige, Natalya, and Emma and several passable with a few who are straight up terrible. This match will be on the pre-show and will be the opportune time to load up on snacks or go to the bathroom. Botches galore will define this match. Who will win? Who cares, no of these women are directly involved in storylines and are, in fact, hamstrung because they have to be involved in the Total Divas wrestling matches.
Prediction: Don't care
The Dudley Boyz - The Usos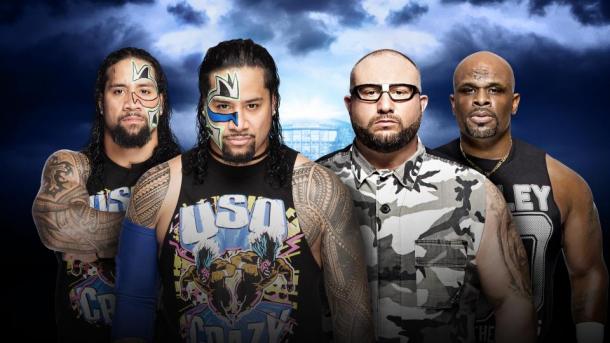 MW: Is anyone really interested in this one? Both teams have worked hard to gain interest, but having the majority of the angle be based around Rikishi seems a waste unless he is going to show up on Sunday. A victory doesn't really help either team in the long run and it feels like the match is being done just to get them on the card. Dudley's are much better in a heel role so hopefully they can be used more in the future, but WrestleMania will see them be put through a table.
Prediction: The Usos
CB: When I Uce, you say why? This is a weird match that we've already seen on Monday Night Raw a couple of times and the feud doesn't seem to have anything in terms of momentum. The Usos are a good tag team who lack character outside of being related to Roman Reigns and The Rock. The Dudley's have been completely misused since returning.
The Dudley's will likely move on to somebody else after this feud. I would like to see sort some of three way tag team feud between them, the New Day and Enzo and Cass should they be brought up. The promos could be highly entertaining and three's differences would match well together.
Prediction: The Usos
BK: This has become a rather personal match for both these teams after The Dudley Boyz turned their back on The Usos after a tables match against The New Day and Mark Henry. Since then The Dudleys have gone on an anti-table crusade in a bid to show the fans that they are "the greatest tag team of all time" and that they do not need tables because they have a legacy.
The Usos have begun to show a more savage side in a bid to prove to their opponents that they are just as good a team as they are. The Dudleys may not be using tables anymore as they look to the future but that does not mean The Usos won't and it is because of this newfound aggression that this author believes The Usos will get the win.
Prediction: The Usos
JL: "They tried", should be the tagline to this match as despite sounding too negative it is hard to build something into what could have been a major contest when it has since received no narrative build up over the past two weeks, they went with the belief that calling out Rikishi via social media would be enough to make this match-up meaningful – nope.
The Samoans have a bland personality and have never been given a real opportunity to showcase their mike skills, yes they may be high flyers but they fail to offer anything more. They will put the Dudleyz through a table which is something that has been teased since the beginning of their feud.
Prediction: The Usos
JM: A match that really should be on the main show.The Dudley's will take it with dirty heel tactics. As a proponent of old school tag team wrestling (meaning Rougeaus, Hart Foundation, Brainbusters), they really could have a good old fashion tag match, but obviously not.
Prediction: The Dudley Boyz
TT: One would expect this match to be a clinic in classic tag team wrestling, with it being between two dominant tag teams. The Dudley Boyz are either THE best, or the second best, tag team to ever walk to the ring, depending on who you ask. The Usos, are arguably the best pure tag team of the modern era. Pitting two of the pound for pound best tag teams in the world is sure to elicit a great match, unfortunately, the fans have not necessarily responded as one might think.
Even though the match will be a great one, the build hasn't been met with much fanfare. Either way, the match will do what it needs to do, put The Usos over as the best team today. This match is more of a passing the torch moment in pure tag team wrestling, and they will succeed.
Prediction: The Usos
BS: The classic match of the old - the new. The veteran tag team of the Dudley Boyz will be taking on The Usos in a tag team match in what looks a lot like a passing of the torch match.This author can't see any other outcome other than The Usos picking up the win on the grandest stage of them all against one of the greatest tag teams of all time. It seems like the WWE will be using this match to start another push for The Usos to eventually go on and become Tag Team Champions once more in the near future.
Prediction: The Usos
CR: In a match that doesn't have any reason to happen both of these tag teams have been relegated to the pre-show as well. Very little storyline build up in terms of this feud so the "big" blow-off at WrestleMania should be fantastic.
Despite the deep sarcasm, both teams are good wrestlers and they will have a good match. The Usos, despite their bland characters, are good in the ring and this should be a good time to demonstrate that and get the crowd into the show before it starts. Very little to say about a throwaway match that the company has put very little behind. The good guys get the win over the nostalgia act and get the crowd going.
Prediction: The Usos
The New Day - League Of Nations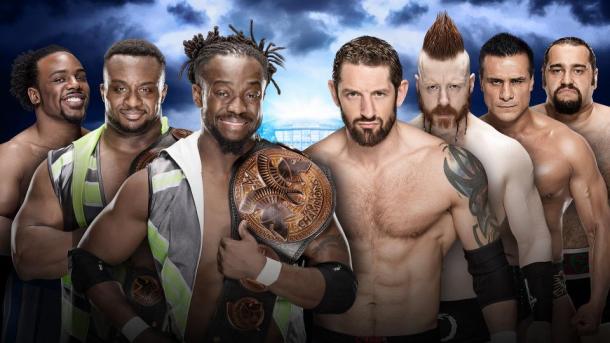 MW: Poor New Day, they deserve better than this. However, rumors state that they are set to get a big entrance which shows the WWE's faith in the group and gives them a slight reward for their incredible work as of late. They have saved a struggling tag team division and a simple victory after some fun moments should follow with the arrival of a certain SAWFT team the following night seeming likely.
Prediction: New Day
CB: New Day have to go over here, they're red hot and probably the best thing the WWE has at the at the minute. They can seemingly get anything, Booty-o's, a trombone and even a 'who?' chant. They're amazing. There is lots of speculation and rumor surrounding an entrance for them and if they're going to have another partner. One report even said that what they do this weekend will prove the WWE is fully behind them as a group.
This author is so excited to see whatever it is. They're a whole load of fun within an increasing stale product. Whether they enter on horses dressed as Unicorns or The Rock joins them in the ring or cuts a promo with them, it's going to be fun and potentially hilarious.
Prediction: New Day
BK: The New Day have become one of the hottest tag teams in WWE right now and this has painted a target on the back of the WWE Tag Team Champions. The League of Nations are the latest team to step up to face The New Day and all this stems from a confrontation that they had during the Cutting Edge Peep Show segment at Fastlane. The numbers game is with the League of Nations in this match but this author believe that The New Day will find a way to overcome the League of Nations
Prediction: New Day
JL: This author weeps for the tag-team division as if the best heel's the company has to offer is the League of Nations then the fans are not getting their money's worth. Gone are the enigmatic partners of Edge and Christian and the Hardy Boyz in a tables match spot fest, while now we get a stable that was thrown together in the wake of Seth Rollins' injury, a group have racked up probably six wins since their establishment.
The contest will more than likely see the New Day beaten down heavily due to the handicap stipulation before mounting a successful comeback where Xavier Woods will probably get the pin on Rusev as if you remember the Bulgarian Brute was taunting Woods, claiming he is a mascot of sorts. New Day are so over with the crowd but it would create real heat and if the creative team really want to push the multicultural group and create a long lasting rivalry then that would be the way to go.
Prediction: New Day
JM: Wait, this great writer almost forgot THE NEW DAY (when writing these)....The greatest thing on TV v the...League of Booty's? That's Booty. But seriously, New Day obviously wins it. This match shouldn't be as bad as expected, but it's not a match anyone's looking forward to, and rightfully so.
Prediction: New Day
TT: New Day and The Lads get a chance to have a fun match at WrestleMania. This won't be a blood bath, this won't be a classic match, and despite the tag team champions being involved, this won't be contested for any titles. What this will be is, a fun match between two groups of real life friends at the grandest stage of them all. Expect this to be WWE thanking New Day by giving them a win at the showcase of the immortals.
Prediction: New Day
BS: The New Day are arguably the most entertaining thing in the WWE right now and they will be facing the lackluster team of The League of Nations. This match will be 4 on 3 handicap match which sparks the question will The New Day be able to withstand the numbers game? The answer to that question is a resounding yes. The New Day will leave WrestleMania victorious and I believe that this match will be a show stealer. Watch out for some very entertaining and comedic spots throughout this match.
Prediction: New Day
CR: This is a confusing match for WrestleMania. The New Day, now the good guys, are taking on the League of Nations who have struggled to be relevant, besides their arguably cool shirts, since they were created. A handicap match which will see all of the member of the respective teams get involved. It is nice to know that Wade Barrett and Xavier Woods will be getting some ring time because both men are excellent. There is no title on the line and very little storyline going in either.
If done correctly this will be a very hot match to get the crowd excited for the rest of the show. Wade Barrett eats the pin and the New Day picks up the handicap hero win to get things started.
Prediction: New Day
Andre the Giant Battle Royal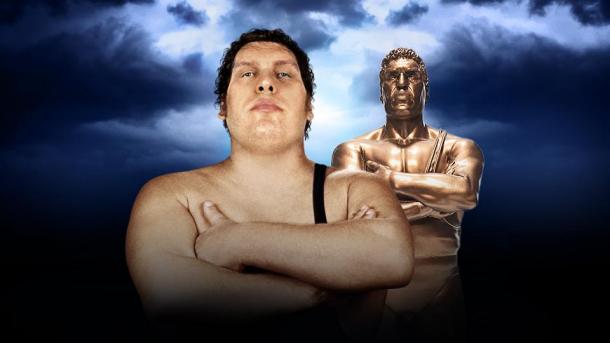 MW: This is nothing more than a glorified filler match to get everyone on the card for the WrestleMania pay day. The victory will mean nothing, as it did for the previous two winners so why not give it someone like Mark Henry. A veteran of the business, Henry is slated to retire soon so a victory in his home state would be a nice send off.
Prediction: Mark Henry
CB: Bray Wyatt needs a win and the WWE needs to give it to him. If not Bray, I predict that the Wyatt Family will dominate this one way or another. The Wyatt's need a revival, a shot in the arm, something to kick start them again.
Bray was once a terrifying character, fit to fill the boots of somebody mythical like Undertaker. Now, he just seems like a cult leader who has been beaten one too many times to take him seriously. Giving him a WrestleMania moment may lead to a different direction for the Wyatt's. Someone from the Wyatt family needs this win more than anybody else.
Prediction: Bray Wyatt
BK: The 3rd annual Andre the Giant Memorial Battle Royal is hard to choose a winner as there will be different styles in the match but it is always hard to look past the likes of the Big Show who are always hard to eliminate due to their size, but that is not to count out anyone else in this match as there are factions such as The Social Outcasts. This match has the potential to be huge for the winner's career but Braun Strowman will look to eviscerate all who oppose him in the battle royal.
Prediction: Braun Strowman
JL: Whoever wins this glorified battle royal is irrelevant and it only exists as a way of giving the leftover superstars something to do. In terms of who will win, the only stars who have had any spotlight on the match so far include last years' winner The Big Show, Kane or The Social Outcasts. This author's winner? The Wyatt family will hijack the battle royal eliminating every superstar before claiming the ring their own.
They are yet to receive a major push in the WWE with meaningless feuds with The Undertaker and Roman Reigns/Dean Ambrose amounting to nothing, but having them the first 'winners' of the opening match would be a great way to announce the year of the the Wyatt family.
Prediction: The Wyatt Family
JM: An injured, but somewhat healthy John Cena wins the battle royal, so he doesn't have to do much and sets up for a plan later in the night.
Prediction: John Cena
TT: WWE will be putting on the Andre the Giant memorial battle royal, only this year will feature 20 participants rather than 30 as years past. So far 17 men been announced as participants in the battle royal, leaving three spots up to mystery. Those surprise entrants, really aren't surprises. The most likely men to fill that void are none other than Bray Wyatt, Erick Rowan, and Braun Strowman, better known collectively as The Wyatt Family.
You can bet on the New Face of Fear and his band of not-so-merry men to dominate the competition for the most part in this match. There will be side plots with the Social Outcasts, Golden Truth, Big Show, Mark Henry, and Kane, but the spotlight will be on the man of 1,000 truths, and the truth is, Bray Wyatt will win this match.
Prediction: Bray Wyatt
BS: This match is probably the hardest match to predict out of the whole card. It really is just a way of being able to fit every superstar on the WrestleMania card. Despite this, I believe that it will be an easy win for Braun Strowman, in the middle of his monster heel push this would be the perfect way to cement his push and showcase the strengths of Strowman to the WWE Universe and the whole world. I think the numbers game will overpower the rest of the roster and will leave the Black Sheep victorious.
Prediction: Braun Strowman
CR: With few names announced it seems that most of the roster who won't be having a match on the show will get their chance to go out and earn their paycheck.
As far as who will win the battle royal, I think the money is on Mark Henry. Since WWE has proven this isn't a way to build new stars, Henry is the perfect option. He has been an incredibly reliable worker for the company for decades and Mania takes place in his home state of Texas. In addition to that, Henry has made comments that he is almost done with his career and what better way to end it than with a nice win at what could be his last WrestleMania.
Prediction: Mark Henry
Chris Jericho - AJ Styles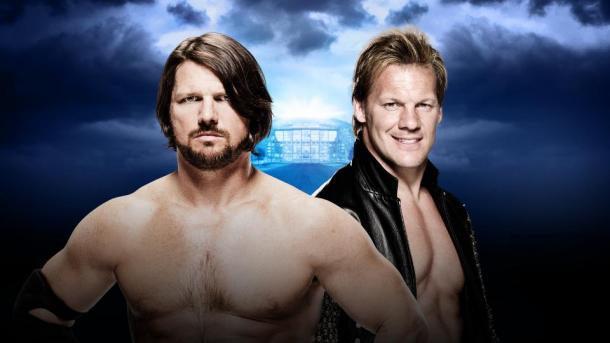 MW: Despite this being the fourth time we have seen the two men battle, this author is very excited about this match. The buildup has arguably been the best out of any on the card and with the experience that they both bring the wrestling itself should be fantastic as AJ Styles confirms his place as a WWE superstar.
Prediction: AJ Styles
CB: This will be good. AJ Styles gets his first WrestleMania and displays the Styles Clash in the middle of the ring, leading to a phenomenal win. This author has really enjoyed this feud overall, it's good to see Jericho as a real heel again, it's better than Cool Dad Jericho who pops in from time to time. Styles benefits most from a victory in this match. He gets another win over Jericho and gets to move on to a new feud. Maybe they move him towards something like the Intercontinental Championship or the United States. The Intercontinental title seems most likely route with all the New Japan references from JBL.
This will be match of the night for me. A number of close calls and good technical wrestling, leading to Styles hitting his patented Styles Clash and pinning Jericho, 1,2, 3.
Prediction: AJ Styles
BK: It was has become a hugely personal battle between Styles and Jericho and it all stems from what appears to be petty jealousy from Y2J after the crowd began chanting for "AJ Styles." It seems to have driven him to breaking point but AJ Styles is not going to back down as he laid out the challenge for Jericho and if the three matches they have already had are anything to go by, then this match will be a hugely interesting match.
Prediction: AJ Styles
JL: The match that fans of the technical style of wrestling should be most excited for as the gifted brilliance of AJ Styles who is arguably at the peak of his abilities, squaring off against the man who has put on show stealers ever since he made his way to the company back in June 1999. With their feud centralizing around Jericho having masculinity issues over the WWE Universe 'choosing' Styles over himself is rather genius as it subconsciously makes the crowd chant for the person the heel has disdain for.
The contest could be a classic and if they book it right could elevate the former Bullet Club member to main event status as given his proven ability he could well put on classic matches with whoever is the WWE World Heavyweight Champion, Y2J is far too old to still be challenging for championships and is already proven in the the company, so Styles deserves the victory.
Prediction: AJ Styles
JM: For lack of better term,this is going to be 'phenomenal.' We've seen it the last two matches that they've had and both have been outstanding. A great mesh of Styles (pun intended), AJ has yet to disappoint since joining The WWE, and Jericho's one of the greatest to step foot in the squared circle.
Prediction: AJ Styles
TT: Chris Jericho is set to continue his tradition of putting over new talent when it matters the most. AJ Styles will have his very first WrestleMania match against Y2J on Sunday. Expect this to be one of, if not THE, best matches on the card. Give them the time they deserve and await the fireworks.
Prediction: AJ Styles
BS: This match is undoubtedly going to be a show stealer. These two superstars have great chemistry in the ring and on the mic together and with the stakes as high as WrestleMania this author will be expecting nothing other than an outstanding contest between the two. With Jericho being the veteran here and AJ Styles competing in his first WrestleMania, this can only go one way and that's with Jericho passing the torch to AJ Styles. AJ Styles will defeat Jericho in what will be the match of the night.
Prediction: AJ Styles
CR: The two have been working together since Styles made his debut in WWE at the Royal Rumble and they will continue the feud to Mania. The two have had several matches that were good so expect the veterans to turn it up on the grandest stage. This should be a physical clinic of how to wrestle since both men are experts at their craft. AJ gets the win and continues his ascent in the company.
Prediction: AJ Styles
Intercontinental Championship Ladder Match: Kevin Owens (c) - Sami Zayn - Stardust - Zack Ryder - The Miz - Dolph Ziggler - Sin Cara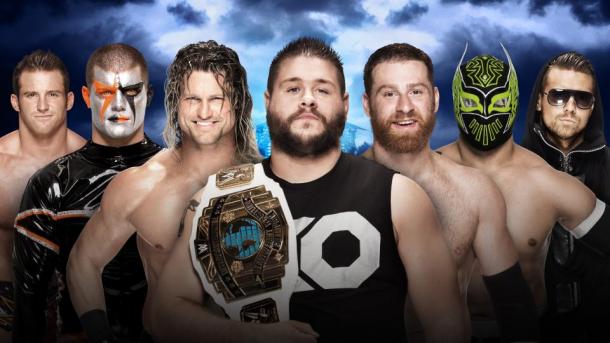 MW:This match will be full of high spots which should make for an entertaining battle, featuring seven very capable talents. The main story going into this is certainly Kevin Owens - Sami Zayn who will likely continue feuding after this and either one of them could win.
Prediction: Kevin Owens
CB: Owens shouldn't lose this but there are possibilities where he could. For this author, Owens is the best heel that the WWE has and they've made a mistake so far not pushing him further. They're crying out for a top heel with a superstar like Seth Rollins injured and likely to return as a babyface.
Owens could get caught up with Sami Zayn in this match and completely forgets about the title and looks to end Zayn before he even begins on the main roster. That's going to be a big time feud, will they start it at Mania? This author hopes so, and can see it happening. Maybe Zayn costs Owen's and they begin a real one on one feud the next night at that highly anticipated Raw after WrestleMania.
It would be fun to see somebody like Zack Ryder or Dolph Ziggler win this and get another shot as champion too.
Prediction: Kevin Owens
BK: This match has so many different components that it makes it almost impossible to pick just one of this bunch of superstars to win the prestigious Intercontinental Championship but the one stand out part of this match will be the massively intense showdown between Sami Zayn and the champion Kevin Owens. Two former friends turned bitter enemies now have so much more on the line in this match, can Zayn look past their rivalry to cash in on this most golden opportunity.
Prediction: Sami Zayn
JL: Kevin Owens is one of the best wrestlers in the WWE, despite his irregular frame, he is one of the most versatile superstars capable of high flying moves as well as putting on a master-class of complex ground moves. Just a simple and progressive feud with Sami Zayn would have sufficed yet with so many superstars they rounded up any capable guy who can jump of a ladder and threw them into this match.
Hopefully the match will feature a showdown between Owens and Zayn progressing their rivalry for the Pay Per Views to come, but picking a winner out of the match that has so few screams of bad planning. The Prize-fighter should realistically walk away with the belt with Zayn taking him to the limit to give him a needed push and really announce himself on the main roster.
Prediction: Kevin Owens
JM: The Kevin Owens show is set to roll right into KOMania when he defends in a seven man ladder match against Sami Zayn, The Miz, Dolph Ziggler, Stardust, Sin Cara and Zack Ryder (you read that correctly). Though WWE is getting hate on this, Sami Zayn already has to face the hard-hitting Shinsuke Nakamura, and then to face Owens and steal the show too, right after injury? It's also a way to get Ryder and Cara on the card. Ryder and Sin Cara had to go down to NXT to get Kalisto and Mojo Rawley over, maybe it's a backstage thank you?
Prediction: Sami Zayn
TT: Kevin Owens will defend his title against six other men on Sunday, and each man has a designated spot. Dolph Ziggler and The Miz, are there for star power and to create a threat to the championship. Sin Cara is there to have a few high spots and to pop the crowd. Zack Ryder and Stardust will be the proverbial and literal punching bags for the contest; and Sami Zayn is there to be a legitimate threat to the title and continue his career rivalry against Owens. Expect Zayn to grasp the belt, but Owens to slither away with it.
Prediction: Kevin Owens
BS: After last year's successful ladder match it looks like WWE are trying to replicate the magic by doing another one. This time it has more of a serious feel to it as it revolves around Kevin Owens and his persistent efforts to keep his title in the easiest way possible. This all backfired on the champion and now he has to face six other men in a ladder match for the championship.
By looking at the names involved you can already cross out several superstars as serious contenders for the title. It seems like there is only two possible winners and that's either Sami Zayn or Kevin Owens and with his short time on the roster, I believe that Kevin Owens will leave champion after Sami Zayn comes very close. This will start a feud between the two on the main roster.
Prediction: Kevin Owens
CR: The Money in the Bank ladder match now has its own pay-per-view which left WWE scrambling to find a replacement for the always exciting match. They decided to just have a ladder match for the title to similar effect. Unfortunately, the thinness of the roster really shows when they have to put Stardust, Sin Cara, and Zack Ryder. Those three have no possibility of winning this but will provide excellent competitors to make this a great match.
The real gem here is going to be Zayn and Owens. With a back story that spans over a decade, these two can really work well together and feud together well too. This should be a nice taste for a future main event between the two men. What can be done that hasn't already in a ladder match? It should be a good one. Owens wins after decimating Sami.
Prediction: Kevin Owens
Divas Championship: Charlotte (c) w.Ric Flair - Becky Lynch - Sasha Banks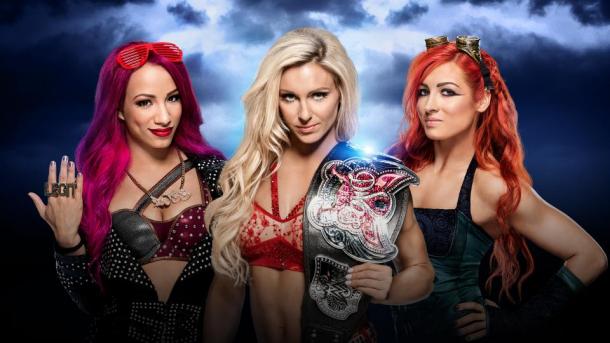 MW: This is certainly one of the standout matches on the card and if given the right amount of time, could steal the show. The three women who rocked NXT now have the opportunity to showcase their abilities on the grandest stage of them all. Any of them would make a suitable Divas Champion but it seems like the WWE Universe are fully behind just one of them right now.
Prediction: Sasha Banks
CB: It is time for The Boss to take her place at the top of the Diva's food chain. Sasha Banks is amazing and probably the best women's wrestler in the world. Charlotte's schtick with her dad, Ric, getting involved in matches most weeks is predictable but it works. She's a heel and he's always been the best heel but with the talent these women have, ending matches like that every week is doing them a disservice.
This is going to be a brilliant match no matter who wins. Becky Lynch is fantastic and could also easily win this match.
Prediction: Sasha Banks
BK: After the controversy that surrounded the Divas Championship match at the Royal Rumble and the subsequent return of 'The Boss,' Sasha Banks the Divas title match always looked like it was going to be a tough one to sort out. That was until Charlotte got involved in a #1 Contendership match between Banks and Lynch after they had a double pin many feel that the Champion may have signed the death warrant on her time as Divas Champion. Now she has two hungry challengers it will be a tall order for Charlotte to retain.
Prediction: Sasha Banks
JL: Three of the Four Horsewomen in what it set to be the biggest women's WrestleMania match of all time, the diva's revolution is over… isn't it? Well, anyway the whole team's era of last year has since ceased and there are three single competitors who can all wrestle battling it out for the championship.
This is probably the best written feud of all of the matches with Charlotte playing the villainous heal very well to Sasha and Becky having to team up before going their separate ways to battle for the real prize, it is all believable and is the match up this author is most excited for.
Becky Lynch will take home the gold/purple/silver (it has too many colors) and will pin Sasha for the belt, by doing this, the ex partners can feud it out between themselves in the long run or continue the triple rivalry and then bring in Bayley from NXT to make it a four-woman match.
Prediction: Becky Lynch
JM: Sasha takes the title here, pinning Becky, who's obviously there for the fall. Charlotte's been getting more interesting but has gotten stale because of too much at once. Lynch wasn't ready for the call-up when it happened with, Bayley being more equipped, just injured, setting back her call-up date.
Prediction: Sasha Banks
TT: This is the climax of the Divas Revolution thus far. These 3 women are NXT's brightest exports of 2015, and have made the divas division interesting once again. The WWE has a chance to create a magical moment in women's wrestling history if they so choose. Make Charlotte hit her heel peak; but don't let her win. When Flair tries to interfere, have Snoop Dogg stop him.
When one of the other women is about to win, have her take out the ref. Have her use weapons, and the environment to create a hostile and malicious Charlotte we have yet to see. When she knows she won't win, have her flee with the title. But have Bayley block her exit. Chase her to ringside, Belly to Bayley suplex, and toss her into the ring, where Sasha Banks will be waiting for her.
Prediction: Sasha Banks
BS: This is something that WWE fans have wanted for a long time and at WrestleMania they will finally get it. With the outcry for Sasha Banks from the WWE Universe I think that this will be the start of Banks' push and she will walk away with the gold, this is definitely one to watch.
Prediction: Sasha Banks
CR: In an NXT rematch at WrestleMania, three of the best women wrestlers on the roster will compete for the championship. The difference between this match and some of the recent Divas matches is the storylines behind this one are pretty strong. Charlotte has played a great villain with her father on her arm. Rather than being overshadowed by her father, Charlotte has become a superstar on her own.
Not to be outdone, both Sasha and Becky are getting a pretty good reaction in their own rights. Will this be the changing of the title? Now is a good of time as any on the biggest stage to make the switch to one of the two challengers. .
Prediction: Sasha Banks
Street Fight: Brock Lesnar w.Paul Heyman - Dean Ambrose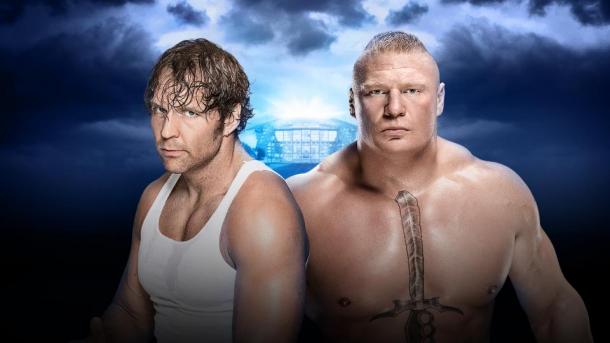 MW: This match is going to be chaos from start to finish as these two are going to tear each other apart. Expect an array of weapons including the ones Dean Ambrose has been handed to him as of late from past legends whilst Brock Lesnar looks to simply use his natural power to overcome the babyface. After a vicious brawl this is where this author predicts the Wyatt Family will enter to cost Lesnar the match and set up a future feud. This gives Ambrose a huge victory, whilst not making Brock look weak.
Prediction: Dean Ambrose
CB: This is the match this author is most looking forward to. Dean Ambrose may actually die. He won't, but he has enraged the Beast Incarnate and that never ends well. The segment on Raw where Ambrose interrupted Paul Heyman and Lesnar showed that he isn't afraid and doesn't care who he faces. The fans like that. This writer likes that. This will be an all out brawl between two very tough competitors.
This feud and match should be used to elevate Ambrose. Maybe he scores a win over Lesnar after attacking him to a point where he is incapable to compete but then again, you don't know what the WWE will do. Lesnar is too much of a special draw to lose to Ambrose. He should compete with Reigns for the title post-WrestleMania.
Prediction: Brock Lesnar
BK: In what is sure to be one of the most brutal matches on the card The Lunatic Fringe, Dean Ambrose looks as though he may have bitten off a whole lot more than he can chew when he takes on the Beast Incarnate, Brock Lesnar. But over the last couple of weeks he has received aids from both Mick Foley (barbed wire baseball bat) and Terry Funk (Chainsaw) which may swing the tide of the match in his favor but on the other hand Lesnar has brute strength which is always hard to overlook as he can end a match in the blink of an eye
Prediction: Dean Ambrose (With a little help from the Wyatt Family)
JL: The Beast versus the Lunatic, is set to be the most exciting match of the night, with Ambrose the most popular superstar on the WWE roster despite what the creative team would have you believe, pitting him against one of the most heavyweight stars of the company is a recipe for warfare, oh and success.
With the segments the Lunatic Fringe has had bringing in legends such as Terry Funk and Mick Foley it gives the edge to the former Shield member as he is carrying their legacy on his back while Lesnar is fighting just to fight.
With everything legal in this match, expect the two to get busted wide open and bring the attitude era back into the WWE for one match only, Lesnar is already a monster and winning this match would not make sense, therefore, Ambrose winning and taking the Beast on a deep long blood filled tale would be a great way to give the former United States Champion.
Prediction: Dean Ambrose
JM: Lesnar and Ambrose will destroy each other, with Ambrose winning after countering the F5 into the Dirty Deeds on Barby to win. This will steal the show.
Prediction: Dean Ambrose
TT: Insanity based chaos will come face to face with destruction based chaos which Brock Lesnar will dominate, Dean Ambrose will rally; and the fans will get a feel good moment from a match where nothing the competitors do will feel good. As brutal as Roman Reigns - Triple H will be, as sadistic as The Undertaker - Shane McMahon will be, Ambrose and Lesnar will top it 10 fold. These men will be craving destruction and obsessing over the image of their opponent's lifeless body all night. But, in a way, no one does crazy, like the Lunatic Fringe
Prediction: Dean Ambrose
BS: These two men have been biting at the chance to get at each other's throats and they will finally get that chance at WrestleMania. This bout wil be one of the more entertaining match ups on the card and we can see by the response of the crowd that there is a lot of fan interest in this match. It's hard to predict who will win between these two but this author believes that Dean Ambrose will conquer the conqueror that is Brock Lesnar with the use of a lot of weapons and slimy tactics. This writer also predicts one of these men will show up later in the night in the main event!
Prediction: Dean Ambrose
CR: One of the more anticipated matches for this WrestleMania, the Beast will be taking on the unstable. This will feature two of the most popular stars in a match with weapons, beatings, and most likely, blood. Both men can be brutal, Brock in UFC and Dean in CZW, and they will be able to showcase that brutality in front of nearly 100,000 fans at AT&T Stadium.
The promos of hardcore legends giving Dean Ambrose weapons so that he can stand a chance against Lesnar have been really entertaining. The story that the only way Ambrose can win is if he beats Lesnar senseless with weapons is a fun idea. This match will be bloody and unforgiving but will probably one of the more memorable matches of the night. Lesnar escapes barely with a win but Ambrose looks strong.
Prediction: Brock Lesnar
Hell in a Cell: Shane McMahon - The Undertaker (If Shane wins he controls RAW, if Undertaker loses he never competes at WrestleMania again)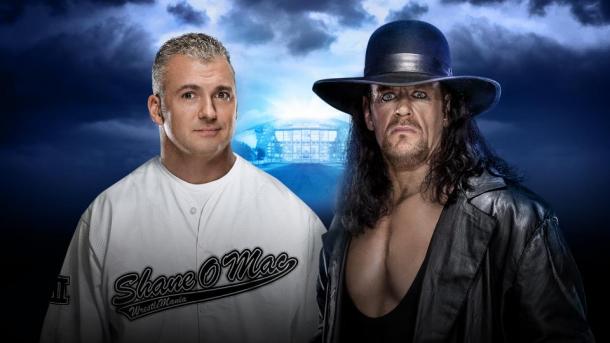 MW: There is so much on the line here that this writer really hopes it main events the show as it has the potential to be brilliant. Whilst both are past their peak, some big spots and surprise guests could certainly make this one interesting. However, with the amount of dream matches available to The Undertaker, namely John Cena and the fact he is schedules for the upcoming European tour, this author can't seem him losing.
Prediction: The Undertaker
CB: This author was fully expecting The Undertaker to win this but the announcement that he will never compete at WrestleMania again changed things. This match will be full of shenanigans, Vince trying to get involved and maybe even a late announcement for a special guest referee. Somebody like Stone Cold Steve Austin has been announced to appear and they could have him screw Vince, it is very unlikely but it could happen.
They may be headed towards Vince turning on Taker and helping Shane. Ultimately, this writer thinks 'Taker is finished after this Mania, he gets to go out on his back in his home state and has done it all this year. He barely ever turns up outside of WrestleMania but this year he's competed a lot and even turned up on the European tour for Monday Night Raw.
Prediction: Shane McMahon
BK: In what is surely one of the most important matches in WWE's recent history it will take everything that Shane McMahon has as he looks to wrestle control of Monday Night RAW from his father. But the task will not be easy as he faces The Deadman inside his favorite structure, Hell in a Cell where the Phenom has taken on and beaten some of the most famous names in WWE. The one thing that works in Shane's favor is his disregard for his own body, he will throw himself around the ring and he seems to be laser focused on taking away WWE from his father. I feel a Stone Cold surprise will be in order for Vince who will interfere.
Prediction: Shane McMahon
JL: The most anticipated match-up of the night and since Shane O'Mac plunged his elbow through the The Undertaker's heart on the go-home episode of Monday Night Raw the Deadman is set to be fired up for this contest especially with his WrestleMania career on the line.
The only way from the outside looking in would be for McMahon junior to win the match and take control of Monday Night Raw, but this author is still confused as to the stipulation as, does he have to win to take control or just simply finish the match?
Regardless, both men have a lot to lose but the Phenom has much more and in his backyard of WrestleMania under his devil's playground of Hell in a Cell with his career at WrestleMania on the line, it is hard not to predict that the Undertaker will have his hand raised high on April 3. With so many dream matches for next year such as John Cena and Taker still being a huge draw, removing him from the grandest stage of them all; would just not be right.
Prediction: The Undertaker
JM: Your show closer, shocker to everyone, will be the spectacle match, Shane McMahon v The Undertaker. Shane and Taker break through the cell, and Shane gets tossed around. Cena comes out again, interferes costing Taker the match, setting up 'Mania 33 (it's wrestling, he somehow gets allowed to compete), and just when you think he joins Shane, Cena AAs him, joining The Authority. We close the show with heel Cena standing with the Authority.
Prediction: Shane McMahon
TT: This match is two aging performers showing they can put on a main event caliber match one last time. Shane McMahon even on his best day, could not beat The Undertaker. But, the stakes are raised, and you never count a McMahon out, because they always keep a trick or two up their sleeves. Expect Shane to pull something out, if he hopes to win.
Prediction: Shane McMahon
BS: What a weird, confusing and surprisingly entertaining build up. No one would ever have expected this match to happen two months ago. Shane McMahon returned to a huge ovation as did the Undertaker so there isn't really any heel in this match apart from the man that set the match up, the boss Mr. McMahon. This match can only go one way and that is with the Undertaker winning after overcoming a lot of offense from Shane O'Mac. It would be nice to see a new person in charge of WWE instead of the Authority but it doesn't look like Shane will be around for very long, and with the added stipulation that if Taker looses this match he would never compete at 'Mania again it does seem like it impossible for him to lose.
Prediction: The Undertaker
CR: This is one of the most shocking matches to happen at a WrestleMania in some time. No one would have guessed that Shane McMahon would return at let alone to be involved in the true main event for the evening. This is the ultimate gimmick match. Retirements, ownerships, and Hell in a Cell all thrown together in one match. This match will be entertaining but don't expect a five star quality.
With rumors that WWE is eying a brand split, it only makes sense for Shane to get the win here so that the story can be told. To make this more confusing and less telegraphed, WWE has included the stipulation for Undertaker to retire upon a loss. It is unclear how this match is going to end except that Shane has to win in some way for the storyline to continue. If they really want a brand split Shane will have to win. It's going to be a weird finish but Shane wins somehow but also the Undertaker still keeps his job.
Prediction: Shane McMahon
WWE World Heavyweight Championship: Triple H (c) - Roman Reigns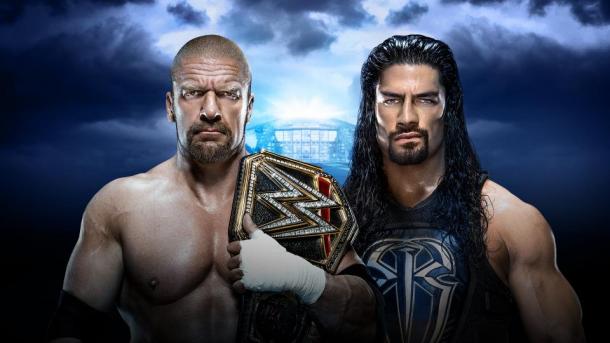 MW: This is where the night could take a turn for the worse if this closes the show as Roman Reigns is guaranteed to gain major heat here. However that doesn't mean this writer thinks he will lose, WWE wanted to do this at last years event so changing the plans again is tough to see. But all hope is not lost as this is still a crucial decision to be made;do they turn him heel? The answer is a resounding yes and the way to do it would be for him to turn on The Rock, taking him out at the end of the night.
Prediction: Roman Reigns
CB: This pains me to predict but they're going to do it. If you're a fan of Reigns you're probably excited for it but most couldn't care less about this feud. It was great when Triple H won the title at the Royal Rumble but since then it's been an ego trip for The Authority, close to when he was on top in the early 2000's. That turned a lot of people away and it looks like it could be doing the same now. Ratings are down and the WWE probably needs to do something big to give themselves another boost.
Putting the title on Roman Reigns won't do that. Maybe The Rock appears in Roman's corner or Shawn Michaels helps The Game, who knows.
Prediction: Roman Reigns
BK: Two warriors have beaten two shades of blue out of each other since TLC in a quest to become the WWE World Heavyweight Champion. It has been pretty brutal when Triple H faces off with Reigns, on one occasion even smashing his nose to the point it required reconstructive surgery. Reigns returned the favor after he caused Triple H to requires six staples in his head so what we can expect is a brawl in which this author believes we will see The Rock will cost HHH the title.
Prediction: Roman Reigns
JL: In what must be a terrifying scenario for the backstage staff their biggest and most favored up and comer Roman Reigns is the bookies favorite to take home the most coveted prize in the WWE; the World Heavyweight Championship.
After getting the upper hand on Triple H over the past few weeks in jump attacks the big dog seems to have got into the mind of the Game forcing him to call in the Dudley Boyz to help him beat down the former Shield member, but with it is possible that with the Rock announced for Dallas he may have a part to play.
Reigns will be on top for much of the match, before someone helps HHH causing a mass brawl on the outside, before .. SPEAR. But with the official distracted he is taken out by a sledgehammer thrown in by Stephanie McMahon but before he could get the three count, Sting returns to allow Reigns to win.
Prediction: Roman Reigns
JM: Though excited for the main event, there's nothing more to say then Reigns wins in a hard fought battle, but it won't be the show closer.
Prediction: Roman Reigns
TT: Reigns gets to prove that he deserves to fight in the main event of WrestleMania for the second straight year. Triple H is able to use his star power to pass the torch to Roman. This match is sure to be a brutal one, a slobber knocker.. Expect the younger man to fight just a little harder on Sunday. But have all these obstacles, close calls and screw jobs, will the title create a jaded, cynical, paranoid Roman Reigns?
Prediction: Roman Reigns
BS:Sigh, the main event no one wanted but we are getting.. There's only one winner here and it's Reigns. Hopefully WWE will give us one last swerve and leave us fans satisfied as a Roman win will definitely leave the event on a bad note.
Prediction: Roman Reigns
CR: What other match would have the evil champion get resounding cheers from the audience while he mercilessly beats the hopeful challenger. Only if it is involving Roman Reigns is involved. If the WWE doesn't make the switch in this match they are in for a real problem.
Prediction: Roman Reigns