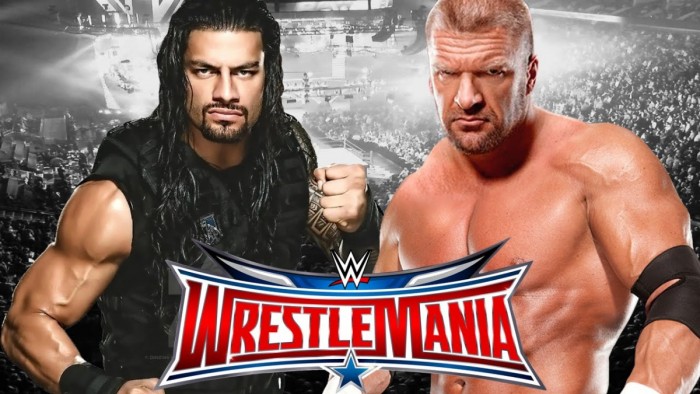 With WrestleMania 32 just a few days away, it seemed that the WWE had the card finally set. There were late additions of the Total Divas tag match and the Chris Jericho and AJ Styles, but apart from that the biggest matches had been pretty much set in stone for weeks.
Change to the Match
Earlier on Friday at WWE Axxess, banner and program advertisements has changed the nature of the WWE World Heavyweight Championship Match. WWE seems to have put a stipulation on the match and added no disqualification for Roman Reigns and Triple H. This is an incredibly late change to a match buildup that had gone by the books pretty much since it was booked months ago. This is an added wrinkle for a match that has many outside wrinkles to begin with.
The most interesting part of the addition is not the addition itself. This is just an excuse to get the audience more interested and let the two competitors do more wild and rough things to each other. Weapons become a part of the match as well as outside interference for either side. The really interesting question is why the WWE has decided to go this route for a match that should be a true passing of the torch moment.
The Reasons Why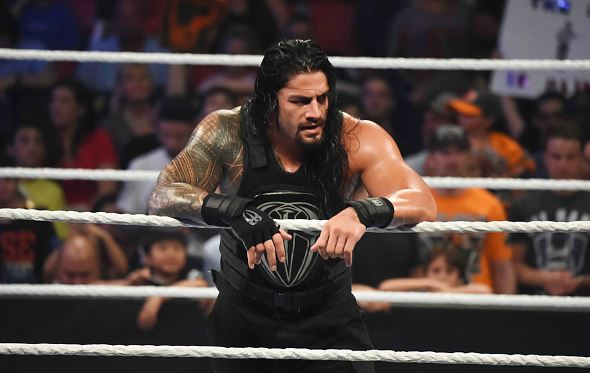 The most obvious of their reasons is that this build to the match has been terrible from the start. Crowds have either not reacted to Reigns at all or reacted in the opposite way that the WWE had positioned him. For someone that they had hoped to come up as the next long-term star, the constant boos or apathy have told them that this match better have something other than good guy Reigns winning the match cleanly. If that is the case, the fans will reject it as they have from nearly the start of the program with Triple H.
The other reason could be to allow Roman to become a bad guy. No disqualification mean anyone can get involved in the match. Could Reigns' Samoan family come in to help him cheat to win and make him a character that the crowd might be interested in? Based on the fact that people could interfere, this is way more a possibility than before.
Ultimately, there is no real answer to why the WWE decided to add this stipulation other than the match wasn't doing so well on its own. With this added surprise the ending and the journey may be a bit harder to predict and maybe the fans will be much more interested than before.