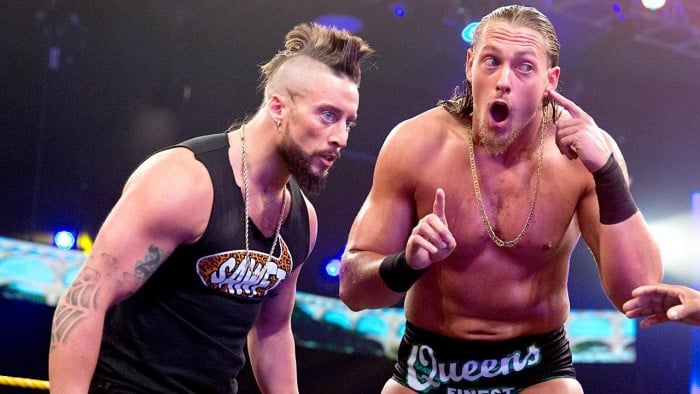 The Post-WrestleMania RAW once again lived up to its billing as the crowd in Dallas, Texas was red hot all night long and even more so when Apollo Crews, Baron Corbin, Enzo Amore & Colin Cassidy all made their main roster debut on the biggest RAW of the year.
Enzo & Cass
The hottest tag team in WWE are finally on the Main Roster and they went after the nine time Tag Team Champions, The Dudley Boyz after they went through a grueling tables match with The Usos which the Dudleys won. However Bubba and D-Von were introduced to the Certified G and his seven foot partner, and it was the former NXT upstarts that proceeded to trash talk as only they know how.
They promised that there would be "haymaker pancakers" lined up for Bubba & D-Von. Then Big Cass challenged one of the most decorated teams in WWE to come to the ring and they charged only to think again and walk away. Then came the one word which Colin Cassidy spelt out for Bubba and D-Von which of course was S-A-W-F-T and this is only the beginning for Enzo and Cass.
Baron Corbin
One night after the biggest win in his career The Lone Wolf, Baron Corbin came to Monday Night RAW and his first match was against veteran stalwart Dolph Ziggler and the entire WWE roster was put on notice, promising the End of Days for anyone who gets in his way. He took the fight to Ziggler and used his bigger frame to put himself about in this match.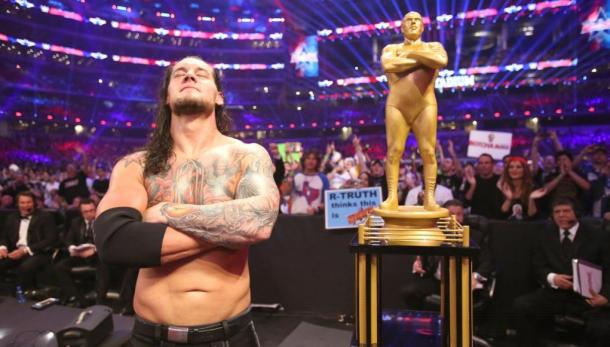 Ziggler had the big man down but Corbin refused to stay on the mat. Then from there on in he would dominate the match and Ziggler would ultimately meet his maker after the referee ended the match on a double count out. Corbin told the ref "This is on you," before he brought Ziggler back to ringside, hitting the merciless End of Days. This could be the beginning of some huge for WWE's Lone Wolf.
Apollo Crews
The Leader of the Apollo Nation has now landed in the WWE main roster and he faced stiff competition in the form of Prince Pretty, Tyler Breeze. The man known for his titanic strength and spring-loaded legs showed the WWE Universe what he is made of when he impressed from the get-go, slamming Prince Pretty with a variety of creative and high-impact slams
After he was rocked with a Supermodel Kick, Crews rallied and hit Breeze with a standing moonsault which this author is dubbing "The Crews Missile" before tossing him high in the air with a Spinout Powerbomb to gain a monumental win on his WWE debut. Apollo looks like he can make huge waves in the WWE and fast.