 Outsider Rule The World won the 2016 Crabbie's Grand National in stunning fashion at the very last, pipping favourites The Last Samuri and last year's winner Many Clouds.
19-year-old Mullins wins Grand National
Jockey David Mullins was in at 33-1 to win the National before the race, and at 50-1 at the start of the day. With David Bass' The Last Samuri looking to stretch away at the final two jumps, Rule The World came charging through incredibly to win it for trainer Mouse Morris and owners Gigginstown Stud .
19-year-old Mullins and trainer Morris both described it as "unbelievable" with Mullins saying he "couldn't expect things to have gone any better" and he's "very grateful for being given the chance to ride this horse."
33-1 Rule The World wins it for trainer Mouse Morris
Rule The World finished second in the Irish National a year ago, but despite being well-respected shocked everyone, with many left speechless.
Top Five: 1. Rule The World 2. The Last Samuri 3. Vic's Canvas 4. Gilgamboa 5. Goonyella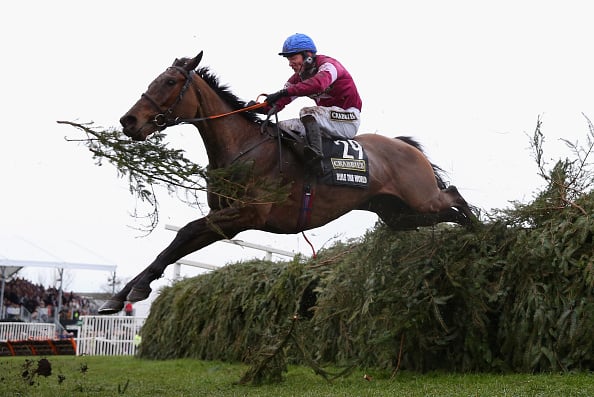 The Last Samuri's trainers Kim Bailey said the horse had "a great run" and "jumped phenomenally well" but couldn't keep the lead away from Rule The World.
At just 19, Mullins' entire family was overwhelmed, his younger brother, and many others, in tears. RyanAir boss Michael O'Leary, who owns the horse, said he was "delighted for Mouse" after the trainer "brought him back each time" from two broken pelvises. "It was a great ride by David Mullins," he told Channel 4.
"I am just lost for words, and that does not happen very often," O'Leary said. That was a sentiment echoed by many.
There were only 12 finishers due to the soft ground, but all horses and riders made it back safely, which is excellent news.