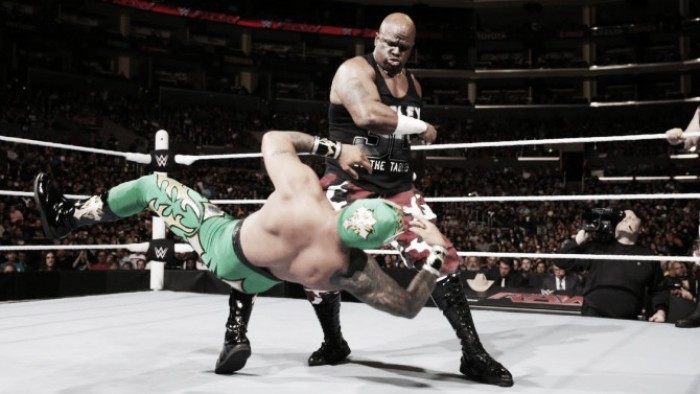 The Lucha Dragons haven't had much look with injuries as of late, with Sin Cara being forced to take time out just as the tag team began to gain momentum, Kalisto appeared to be seriously hurt during their match against the Dudley Boyz this week.
Potential Injury
Kalisto spent a large amount of the match on the floor being tended to by WWE doctors after taking a bump and never entered the action again which led to many fans speculating about a potential injury to the United States Champion.
Fortunately it appears that Kalisto was simply selling the injury and whilst he was legitimately hurt he made the decision to stay on the floor with the doctor as a way of putting over the Dudley's and the move that he took, which worked to good effect.
The high flying lucha star is still advertised to be taking part on WWE's European tour and will not miss anytime through injury.
Unclear plans
After Kalisto defended his title at WrestleMania there has been no real plans or direction given to his character as far as the championship is concerned. Even though the WWE is attempting to place extra focus on the title as a way of making it seem more prestigious, the fact that he currently has no storyline and so many others are developing makes it look unlikely he will appear at Payback.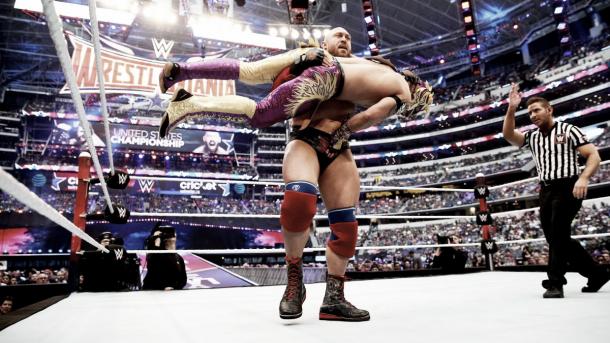 However the WWE could always put something together at the last minute to have him defend the belt in the pre-show, once again lowering the prestige of the title and its owner. Having him appear with Sin Cara certain weeks and compete as a singles star others is something that hasn't transitioned well and has hindered his growth as a superstar, with fans unable to fully get behind him past a "Lucha" chant.
Given his ability to put on a fantastic match and the fact he is comfortable speaking the WWE could have a real opportunity on their hands should they decide to back Kalisto, and even though his moves can be high risk he has so far avoided any serious injury, a statement that remained true after Raw.