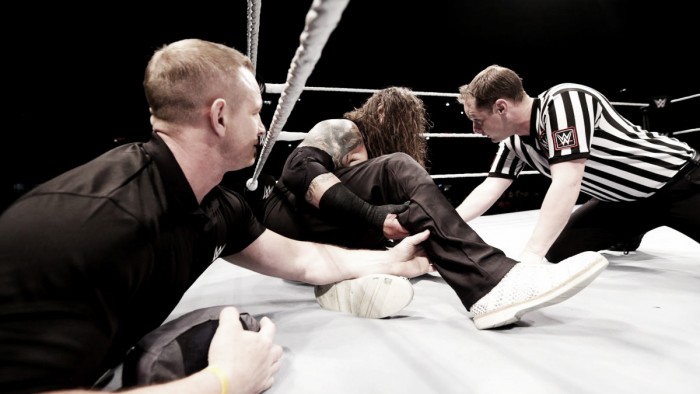 During a match with WWE World Heavyweight champion Roman Reigns in Milan, Italy, Bray Wyatt suffered a calf injury which meant he required assistance walking backstage after the match.
His match with the champion was called off after a few minutes of treatment to Wyatt after it appeared that his right leg gave out underneath him. Wyatt hobbled for a few moments before he could not continue any further.
This injury obviously hinders any plans the WWE had for Wyatt after it was rumored that he was in line for a championship push against Roman Reigns heading towards SummerSlam.
Wyatt could still appear on TV while injured
While the injury hinders any in ring plans for himself, this does not mean Wyatt has to stay off television. He has the unique ability to cut promos and have members of the Wyatt Family do his bidding in the ring for him.
With Luke Harper out injured, the chance for the WWE to see what they have in Braun Strowman becomes a possibility and they may move him into a storyline where Wyatt can do his talking.
They could also continue to get involved with Roman Reigns. Wyatt could easily appear on the titantron as a distraction during Reigns' match while his Wyatt Family brothers attack the champion, leading to him suffering a loss.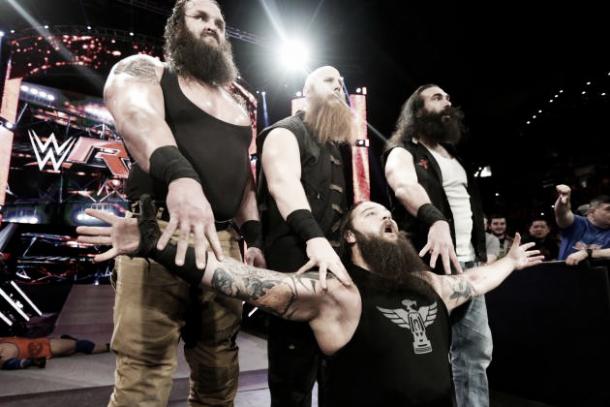 Do WWE superstars need a break?
With the amount of injuries top superstars have suffered this year, the debate for a WWE off-season has reared it's head. Should the WWE take a few days or weeks off during a part of the year to allow it's superstars to recover?
While the majority of injuries to top superstars have been major injuries that require them to take time off, superstars all suffer niggling injuries and continue to work through. Many worry that if they're not on TV or around then people may forget about them.
Those injuries can catch up with them in the future however. In the past, John Cena had a number of small elbow injuries that built up until a point where he could not wrestle through them and needed time off. In true Cena fashion, he returned much earlier than first expected but this is not the case for all of WWE's superstars.