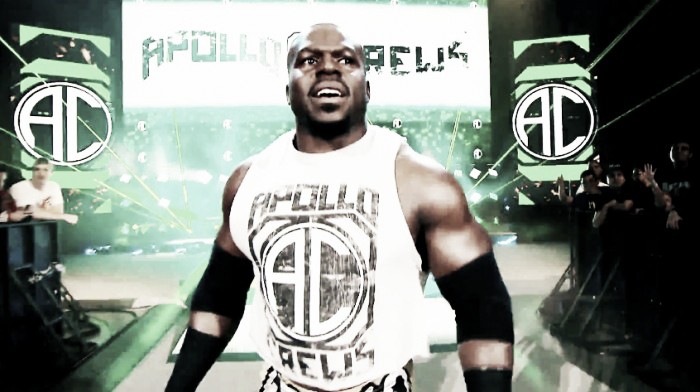 Throughout its history WWE NXT has produced some great talent for the main roster with Neville, Sami Zayn, Kevin Owens and now Baron Corbin, Apollo Crews & Enzo and Cass all now showcasing why NXT is attracting huge talents while also producing some great young talents of its own who are being readied for the main down at Full Sail University.
Apollo Crews
Apollo Crews debuted in NXT when he faced Tye Dillinger at NXT: Takeover Brooklyn and he showed the WWE fans what he is capable of when he used both hard-hitting & fast-paced offense to quickly become one of the NXT fan favorites. Now Apollo Crews was a superstar who shot to fame in NXT so much so that WWE management felt that he was ready for the main roster. Then on the April 4th episode of Monday Night RAW Crews made his main roster debut when he took on NXT alumni Tyler Breeze and in what was a solid debut Apollo managed to pick up a win in his debut. Crews would go onto make his SmackDown debut the same week in a victory over Curtis Axel in what was another solid performance. He looks like he could be a champion in the future.
Baron Corbin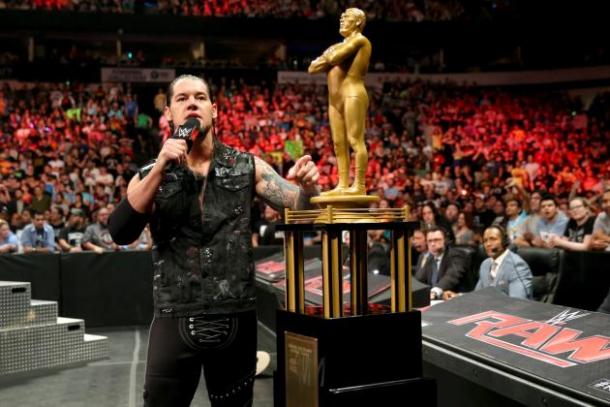 The Lone Wolf made a huge impact on his main roster debut as he won the Andre the Giant Memorial Battle Royal at WrestleMania 32 and subsequently Baron Corbin has gone on a tear on the main roster. He would make his RAW debut the following night on RAW when he took on Dolph Ziggler. The match would end in a double count-out but Corbin would continue his assault on The Show-off and he would hit the End of Days on the floor to make an emphatic statement to the entire WWE locker-room on notice. He has gone onto to defeat Zack Ryder as well and it looks as though he has entered a feud with Ziggler.
Enzo Amore & Colin Cassidy
Enzo Amore and Colin Cassidy were considered by many to be one of the best tag teams in NXT. They had come close to winning the NXT Tag Team Championships on a number of occasions but they just could not get the job done but then on the April 4th episode of Raw, Amore and Cassidy debuted and they went after one of the most decorated tag teams The Dudley Boys and they when at it the only way they know how by smack talking. They then had their debut in a Tag Team #1 Contenders Tournament match against the Ascension on SmackDown this week as they look to head towards a possible Tag Team title match with New Day in the future.
NXT also has many big names that have yet to hit the main roster with Finn Bálor, Bayley, Samoa Joe, Austin Aries & Shinsuke Nakamura all still down in NXT this too shows why NXT is so popular in brining talent to WWE