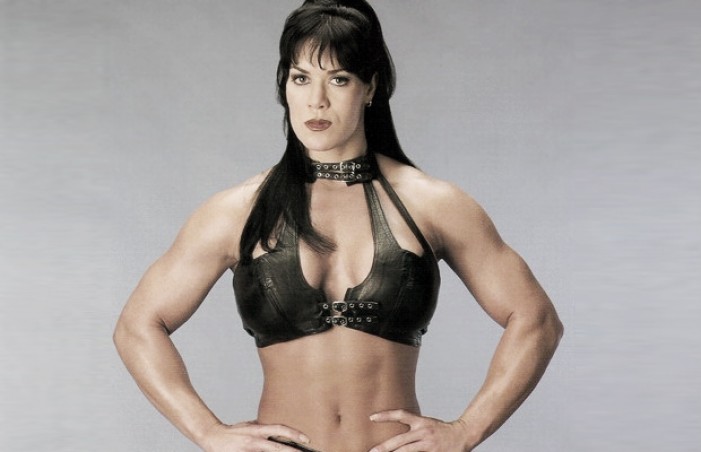 Remembering a superstar like Chyna is a very easy thing. Just the mentioning of her name makes you think of a couple things that she has done, some obvious, some not so obvious. She was a physical specimen and when you first see her standing tall she wasn't someone that could be taken likely because when she was there someone was being man handled, man or woman. So here are five of her greatest moments in what was one of the greatest careers in wrestling history.
5. Breaking Down Boundaries
Chyna was the first woman EVER to be in the Royal Rumble. Heading straight to the ring she stepped up and stood tall and absolutely destroyed The Worlds Strongest Man Mark Henry, eliminating him. However she spent too much time giving the devilish stare only for Stone Cold Steve Austin to closeline her and eliminate her. She may have been in the match for under a minute but she kicked down a door for women and made history that night.
4. Could have been queen
Again making history in the Summer of 1999, Chyna was the first ever woman to enter the King of the Ring tournament and still to this day the only woman to enter the tournament. She got the spot because of Triple H who had vacated it in the first round. She met Val Venis inside the first round and progressed to the quarter finals which took place at a pay per view. Chyna came face to face with Road Dogg, a former DX stable mate. During the match she went for her signature low blow and hit it but she injured herself was later explained as Road Dogg was wearing a steal cup and he went on to hit then pumphandle slam and that took her out of the tournament.
3. Oh holy Foley!
Surprise! Another first for Chyna. This author will keep this short and sweet because there isn't a whole load to say on this but this author couldn't help himself and felt it would be a shame to leave this one out. Chyna was the first woman EVER to contend for the WWF title but she lost the spot in the match in August before Summerslam to Mick Foley's, Mankind.
2.The one and only
This is one of peoples best memories of Chyna, her long time feud with Jeff Jarrett at Unforgiven where she lost a match for the Intercontinental Championship. Quickly picking up the slack after her loss, she came back at JJ with force and might for another match for the title and she succeeded at No Mercy 1999 in a Good House Keeping Match (although there has been controversy to how she won as she has said over and over again because of Jeff Jarret's contact had expired but that's not what this is about.)
With her time as champion creating one of the greatest feuds with one of the greatest performers the world has ever seen, some would say he is the best in the world at what he does, Chris Jericho. This was so entertaining in every way. Jericho and Chyna had great chemistry which they played off each other perfectly.
1. Made history for the future
This is one everyone can agree with, as what she did with DX was simply groundbreaking. How she as much as Michaels and Triple H was always on the forefront of what it stood for, the change that was needed in the WWF. She didn't care about the rules and she changed the game in every aspect, especially in changing how Vince McMahon saw women in the business.Chyna was the reason the matches with DX were so interesting because interference by a woman was new and people ate it up, she was the best thing that could have happened to the company a woman of her stature was new exciting and she made it look good and work.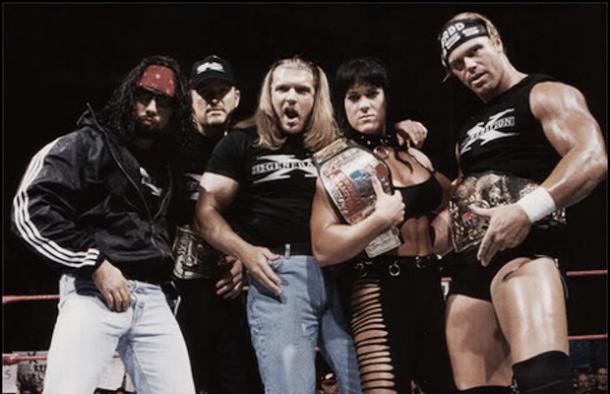 The passing of Chyna has saddened a whole generation of wrestling fans to whom she was an icon because of her amazing work people like Beth Phoenix made it to the WWE. People said the things she did were impossible, well its fair to say that not one female competitor has reached the goals or success of Chyna. She might not be the Hall of Fame just yet, but she might as well be because we won't ever get anyone like her ever again. She is truly a once in a life time performer in the ring that will never be matched. R.I.P. Chyna