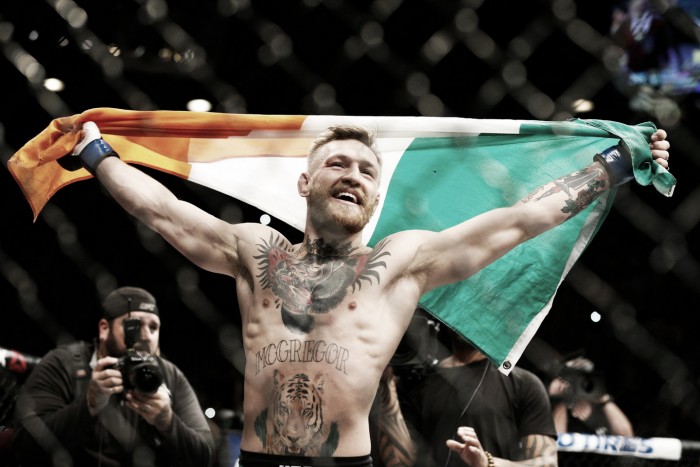 MMA superstar Conor McGregor shocked the world this week with the announcement that he was retiring from UFC. The news came out of nowhere with no speculation or rumors leading up to the decision which he announced via Twitter.
It only took a matter of hours for the rumors to begin about whether it was true or not and then speculation started about a potential WWE career for McGregor, due to him following the likes of Triple H on Twitter.
Not only that, but the WWE themselves jumped on the rumors and began posting videos and mentioning McGregor's name, adding fuel to the fire. However after releasing a statement it has been made clear that the UFC star is not yet retired and hopes to compete at UFC 200, but that doesn't rule out a move in the future.
Entering the squared circle
Swapping the octagon for a wrestling ring would certainly be an interesting career choice, and one that the WWE Universe would happily welcome, but would it work? Well McGregor is certainly not shy of an opinion and has been known for his trash talking abilities at press conferences, an ability which lends itself kindly to the WWE. With wrestlers constantly having to work on the microphone to build their personal feuds, the way the Irishmen has built his matches shows he would be more than comfortable doing so in the WWE.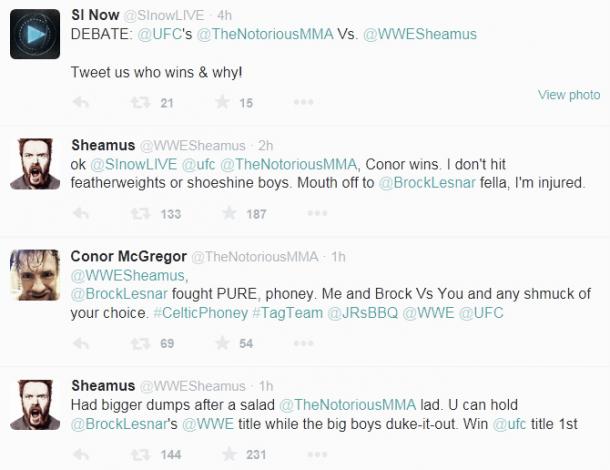 The real question would be whether he could work safely in the ring. Whilst there is no doubt he is one of the best fighters on the planet, wrestling is a different situation and even though the company wants the moves to look as real as possible the crucial element is protecting your opponent at the same time. That is something that McGregor would need to train on should he ever be interested in appearing in WWE.
For the company itself the possibility of signing one of the biggest sporting stars in the world is a simple decision. With Brock Lesnar already on the roster and Ronda Rousey having appeared on WWE television several times, the company has shown they have no issue's in bringing in UFC's stars.
Even though the deal currently isn't possible, it could only be a matter of time before McGregor makes an appearance for professional wrestling's biggest company.