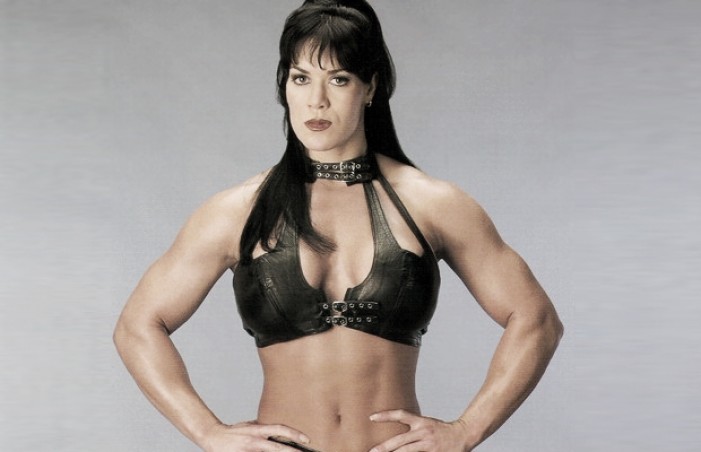 Since the untimely death of Chyna earlier this week, many fans and wrestlers have been reflecting on her time in the WWE. Quotes haveed out from current and past wrestlers remembering her for how she was able to break through as a woman wrestler in a time when looks were the only thing that mattered. She was tough, athletic, and a champion at a time when the women were relegated to stripteases and bra-and-panties matches.
In all of the outcry for support and lovely words about the woman, there had been one notable obscene in those comments. Triple H, who was at one time involved with Chyna both romantically and in the ring, had yet to say anything about one of his former best friends. Finally, in an interview with The Mirror, he made several statements about the woman and the wrestler Chyna.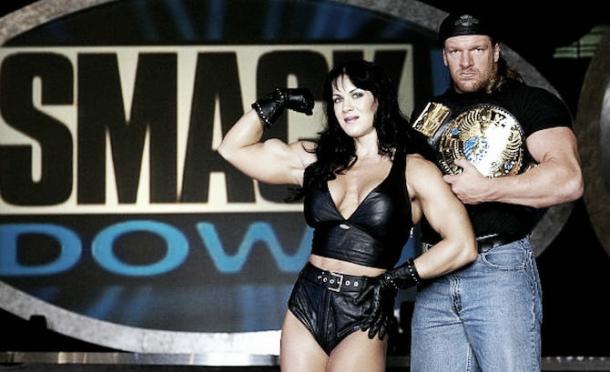 Chyna as a Wrestler
"Man [she was] just a great person, an amazing talent, a ground breaking pioneer, that was never afraid to go out on a limb and blaze her own trail through life," Triple H said.
In all of his statements, he was clear to praise her for the innovative wrestler that she was but he was also quick to talk about some of the demons that were part of her downfall.
"Brilliance sometimes, and that is the ability to push barriers and boundaries and be a pioneer, is often connected closely with other things that aren't so positive sometimes, and demons, and unfortunately that is the case," Triple H said.
Hall of Fame
With their checkered history, and Chyna's later dive into the adult film industry, she has been made absent from much of the WWE's own history. She appears in the replays of Attitude Era Raw but aside from that, it noticeably absent when people talk about women's wrestling and some of the greatest to step into the ring, Triple H has also been vocal in the past of not wanting her connected with the Hall of Fame because of her job in porn.
At least, post Chyna's passing, he has back pedaled a bit on those comments he had made nearly a year ago.
"You know it's not my decision, but I definitely think, as I have said before, that what she did in her life certainly warrants it," Triple H said. "It's certainly warranted and I'm sure at some point when the time is right, hopefully, that could happen."
Whether the WWE and Triple H will reverse their stance on Chyna for the Hall of Fame, doesn't really matter because those who watched her in the ring hold a special place in their hearts for the woman who helped shape modern women's wrestling. She was a superstar and the fandom that she had is undeniable. Even Triple H, a man who has a complex history with Chyna would readily admit her greatness.
"There was never anybody like her before her, and there will never be anybody like her after."