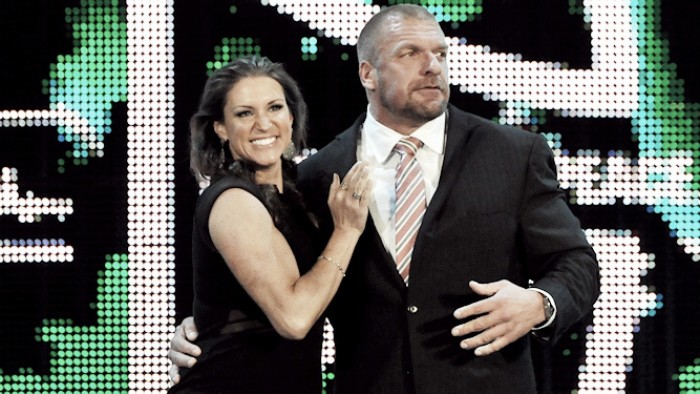 Ever since Triple H lost the WWE Heavyweight Championship to Roman Reigns at WrestleMania 32 both he and Stephanie McMahon have not appeared on either Raw or SmackDown. Even though the Game has competed on WWE's European tour the past few weeks have been run by Shane McMahon, despite his defeat to The Undertaker.
This has left the WWE Universe wondering when The Authority would return to television or if they would return at all, with rumors that they are set to spend some time away hitting the dirt sheets.
Return Tease
This week it seems the WWE have begun teasing fans that the dominant heel dup might be returning to television after posting this message:
"Shane McMahon continued his hot streak across the pond in London, running his third consecutive Raw thanks to the unbelievable support of the WWE Universe. However, Monday night's hottest show now ventures to Hartford, Conn., mere minutes from The Authority's offices in WWE Headquarters. We haven't seen Triple H and Stephanie McMahon on Raw since WrestleMania, nor have we gotten their thoughts on Shane-O-Mac's job performance. Will The Authority arrive to put an end to Shane's new era, or will they actually deem him "best for business" at the helm of Raw?"
​Does this mean fans should expect The Authority back on this Monday's episode of Raw, or is it simply just a tease to try an gain viewership, (Which would be strange as fans haven't missed them) we will find out on Raw.
What could happen if they return?
With Payback having a fairly full card at this point it does seem like an odd time to bring back the heel authority figures, especially after the past few weeks shows have been so well received due to the change in direction and tone.
Of course, Triple H does have a rematch clause for the WWE Championship, but with the match already being set between AJ Styles and Reigns and the possibilities of Karl Anderson and Luke Gallows getting involved there seems to be far too much already invested in the feud to then throw any further complications at such a late stage.
However The Authority could certainly just forget the title for the time being (which seems to be WWE's way of doing things) and begin a new feud with Shane McMahon that could lead to an eventual match between the Prodigal Son and the King of Kings again over the ownership of Raw (if anyone could take that stipulation seriously again).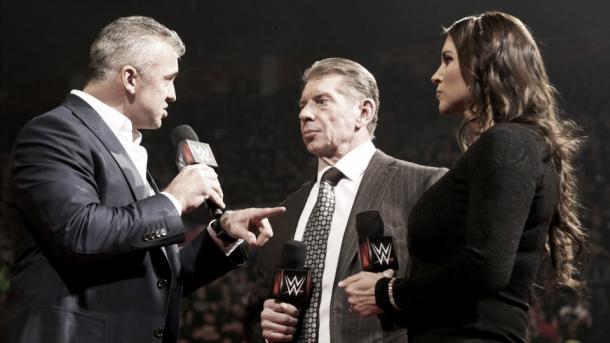 Shane O'Mac has no legitimate reason to be in charge of Raw other than the 'overwhelming fan support' line that the WWE are shoving down fans throats and The Authority could easily reclaim the power. But the problem is, fans now no longer want to see 20 minute promo's from the WWE's resident power couple on a weekly basis, and after several successful weeks bringing the old format back could see them backtrack from the impressive shows they have put on recently.