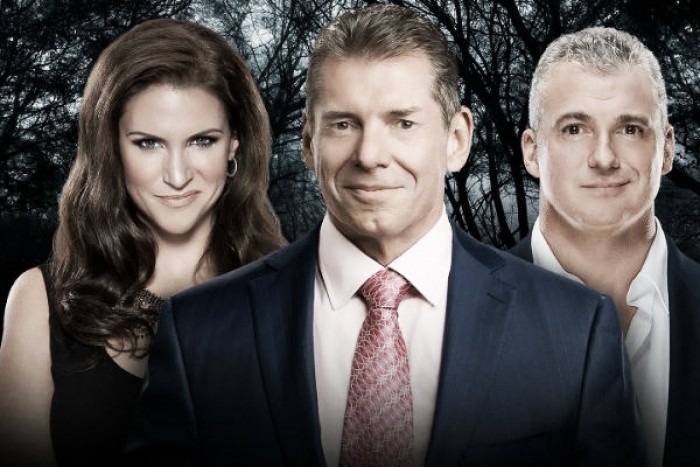 After a few weeks of Shane McMahon run Monday Night Raw's, Stephanie McMahon returned in Hartford, CT to announce that their father, Vince McMahon, would be in attendance on Sunday at WWE Payback and he will announce who is officially in charge of Raw.
Fans have taken to Shane controlled Raw's after the influx of new talent and new match ups after weeks of repetitive TV became stale.
The one question when Shane was given a chance to run Raw was what did his match at WrestleMania with The Undertaker mean? Well by the looks of it, absolutely nothing. While nobody is quite sure what Vince will announce on Sunday, Shane's extended stay post-WrestleMania may be extended even further.
His image is now being used in the new Monday Night Raw opening video and fans are excited about the possibility of him staying around for a bit longer.
A possible brand split
Ah yes, the rumored brand split. It's been rumored nearly every year since Monday Night Raw and SmackDown started running the same roster on a regular basis.
When Shane was announced to be competing at WrestleMania, many fan theories suggested that he could be given control of Raw while The Authority would given be control of SmackDown. It is interesting prospect and one that some superstars are in favour of.
Photographs of an alternative WWE Championship surfaced on social media last week, only adding fuel to an already interesting rumor.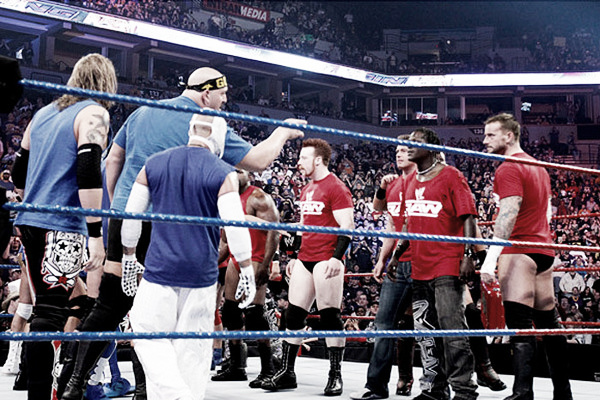 A possible Shane - The Authority storyline
Away from a brand split, there has been rumors than Shane could be given control of Raw but The Authority sticks around, undermining him and continuing a storyline into SummerSlam with a match between Shane and Triple H.
This is interesting to fans but it could get even more interesting if a Triple H led NXT invasion of WWE angle began. Many NXT superstars have been rumored to be close to a call up to the main roster and an invasion angle could be the way to go.
If superstars like Finn Balor, Samoa Joe and The Revival showed up on Raw and started interfering with Shane McMahon's plans, the intrigue and surprise around Raw on a weekly basis would increase.
This could potentially lead to a ratings bump, something the WWE may need in the near future.