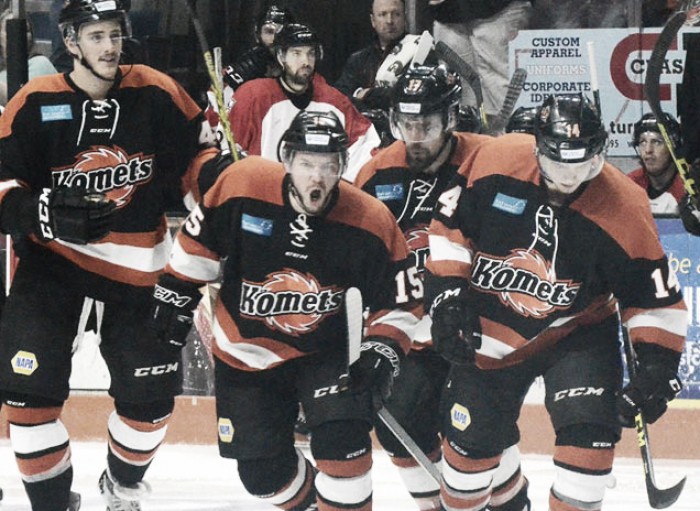 The Fort Wayne Komets and the Utah Grizzlies are set to begin the Western Conference Semifinals on Friday night at 8 PM EST. Games one and two are Friday and Saturday and will both be played at the Allen County War Memorial Coliseum in Fort Wayne, Indiana.
Let's take a look at each of the teams last series
The Utah Grizzlies faced off against the Colorado Eagles in what was a very interesting series. It took Utah six games to take care of the Eagles, who gave them everything they had. The first period of game six for the Grizzlies was enough to get them the win and ultimately the series.
Utah were able to net three goals in the first period. For the Fort Wayne Komets, it is rather impressive to see them still in the playoffs. Yes, they were the number two seed, but they saw the Cincinnati Cyclones take game one and two at the Coliseum. This had the Komets in a deep hole going to Cincinnati. Fort Wayne was able to take two out of three games in Cincinnati to make the series three games to two.
The Komets had their work cut out for them as they headed back to Fort Wayne with their season on the line. In game six, the Komets and Cyclones ultimately fought it out till the end. The game wound up going into overtime. It was Garrett Thompson who was able to find the back of the net for the K's to force a game seven on Wednesday night.
In front of a loud crowd in Fort Wayne, the Cincinnati Cyclones were not able to respond to all of the pressure as the Komets were able to shut them out two to zero. The defensive lines for the Komets were on their game all night and were a huge part of Pat Nagle's stellar game in goal.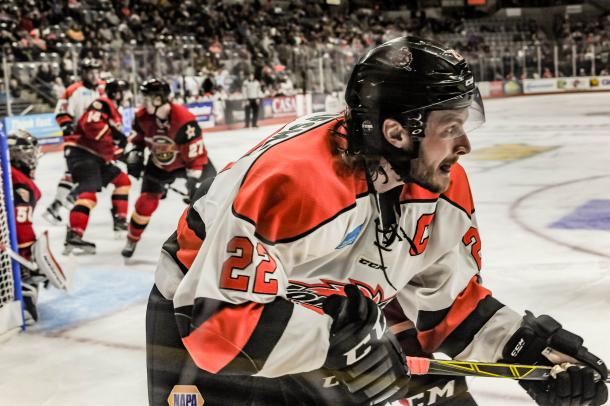 Schaafsma coming off great game
Jamie Schaafsma, the Komets captain, had one of his best games in a Komet uniform on Wednesday night. He couldn't have picked a better night to play exceptional. From the start of game seven against the Cyclones, Schaafsma was all over the ice trying to get involved. He got himself involved pretty quick.
Four minutes into the first period of play, Schaafsma netted a goal giving Fort Wayne an early one to zero lead. Then later in the first period, Schaafsma was able to find the back of the net yet again giving the Komets a two to zero lead. If Schaafsma is able to continue to provide some energy and good play, that would be a very big advantage for the Komets and make it a very interesting series.