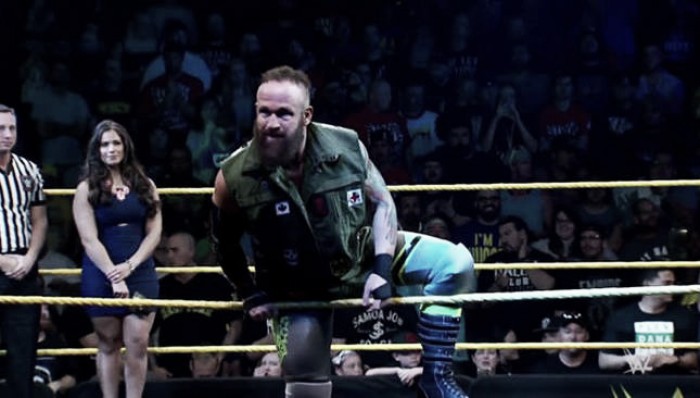 Ever since Eric Young and Bobby Roode left TNA the WWE Universe has been hoping to see both of them show up either on the main roster or NXT. At NXT Takeover:Dallas fans were treated to a glimpse of Roode who was stood in the crowd, but what they didn't know was that Eric Young was also in attendance that night, just not on camera.
However this week the NXT fans were given a huge surprise as EY made his official debut, coming out to silence new champion Samoa Joe before competing in the nights main event against the submission specialist in a highly entertaining match.
Contract details
Even though Young appeared in NXT this week, he doesn't actually have a contract with the company and is therefore still available to go and wrestler with other companies and could even return to his old stomping grounds of TNA. It is expected that EY will be offered a deal by the WWE to make him a permanent member of the NXT roster, and with Roode expected to also join it is highly likely that Young will sign a contract with the company soon.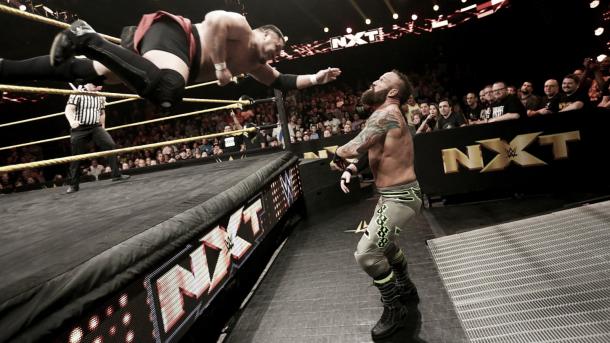 Return to TNA
Despite leaving TNA, this situation has happened before in NXT. When James Storm appeared in NXT he had also not signed a contract with the WWE and even though he appeared several times to a fantastic reaction, Storm made the decision to return to the Impact Zone and leave NXT.
However the situation is very different with Storm and Young, with the former TNA Champion leaving the company because they owed him a serious amount of money, and given the way the company is currently being run it is very unlikely EY would want to return despite being one of their biggest stars in recent years. With the amount of former TNA talent now working in NXT it shows the company no longer care if people have worked for them or not which makes it an even sweeter deal for Young.
With his performance on NXT being nothing short of brilliant and with the response he gained from the fans it could be the perfect time for EY to make the jump to the WWE.