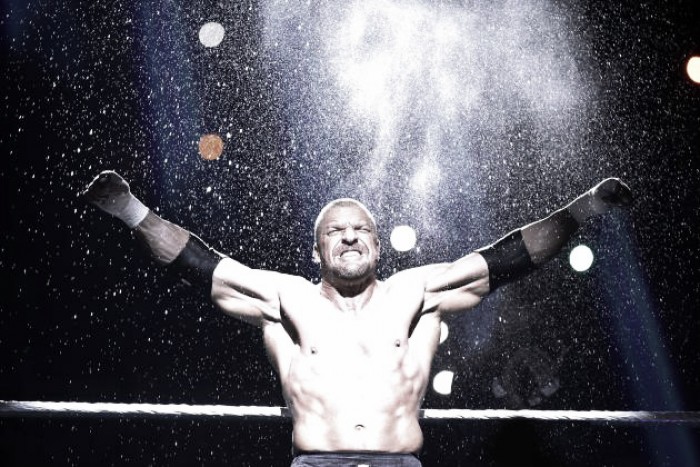 Following his main event with Roman Reigns at WrestleMania 32 it was evidently clear that Triple H is still in great shape, if not the best of his career. Therefore, it will come as no real shock to hear that The Game has signed a new deal with the WWE to wrestle, separate from his contract based on his COO responsibilities.
New Contract
Today paperwork was filed by the WWE indicating that Triple H has signed a three-year deal with the company based on wrestling only. This means that the former WWE World Heavyweight Champion will likely be wrestling for the company all the way through to WrestleMania 35, likely competing on the Grandest Stage Of Them All on all three occasions.
His previous performer's deal had come to an end in March but due to the fact the WWE had no plans for him to wrestle there was no rush in making him sign. The new deal he has signed will expire in 2019 and that will automatically renew unless it is terminated by the company, meaning there are long-term plans in place for the contract.
His Future
Triple H has not been seen in any capacity on television since his defeat to Reigns and has played no part in the control of Raw storyline to this point. There have been many rumors that he will be involved in a major match at SummerSlam and there is potential his return could collide with the storyline between the McMahon's with a match between Triple H and Shane McMahon not being out of the question.
Even though he has signed a performer's deal and he did wrestle on WWE's most recent European Tour he will not be returning to being a full time wrestler. His main priorities will continue to be with NXT and his work as the company's COO but he will be used on a part-time basis as he has been in recent years, competing at major ppv's such as 'Mania.