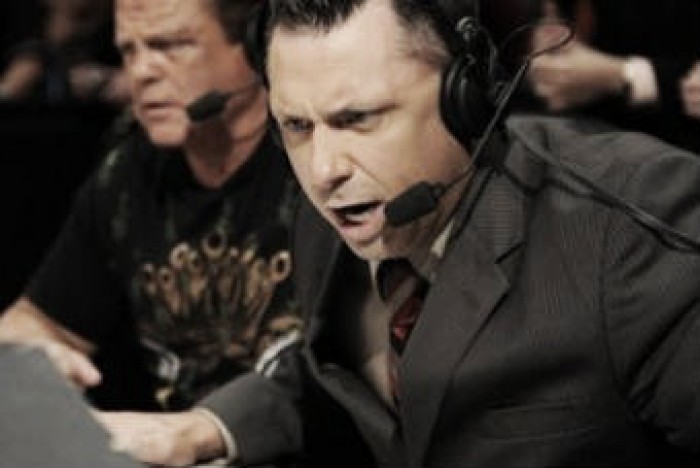 The Announcement
Vince McMahon has announced that four major names will be returning very soon. He has announced that John Cena, Randy Orton, Bray Wyatt and Seth Rollins are all coming back to the WWE soon during the company's latest conference call. This is an interesting moment for the "New era" of WWE as who will these men feud with and more importantly where do they fit in especially Randy Orton for many he has the most interesting return slate as he was hurt while feuding against the Wyatt family.
John Cena Returns
For John Cena, many are speculating the reason for Rusev going for the United States Championship is so he can be a perfect return opponent for John Cena. Although people have been speculating that it will be Kevin Owens instead. This Author has an idea for that and it all goes back to Kevin Owens debut where he stood on the US title. Think about it Memorial Day then Kevin Owens comes out being a heel towards John Cena and disrespects the people. Or maybe a heel Cena who knows but it won't be farewell John Cena just yet as he still has to break Ric Flair's record.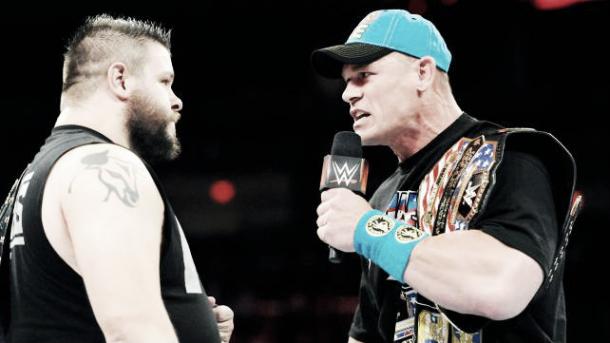 Bray Wyatt
One of the worst injuries that could have happened to anyone happened to Bray Wyatt a few weeks back at the start of the European tour when he tore his calf he went down at the start of a match against Roman Reigns after slipping. The reason this was the worst time is because he was boosted to a new status of leaning towards being a face but then he was struck with an injury taking him and the rest of the Wyatt Family off TV.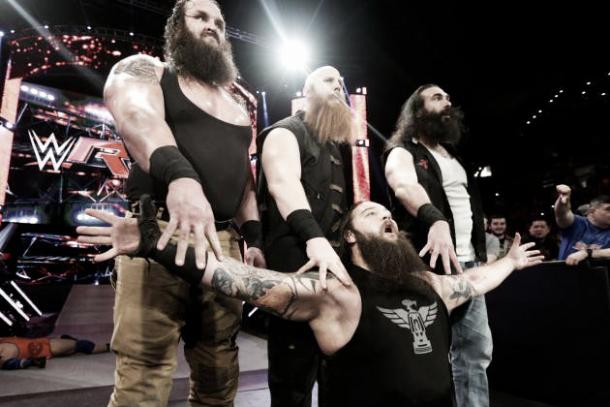 When they return it won't be too hard to place them somewhere as they usually show up and do what they do best. You can expect to see them back within the next 30 days but that being said he won't be able to compete for a few more weeks. The League of Nations are now gone so who is left for the Wyatt Family to feud with? Perhaps New Day or The (Not Bullet) Club, the perfect way to keep the Wyatt's face.
Randy Orton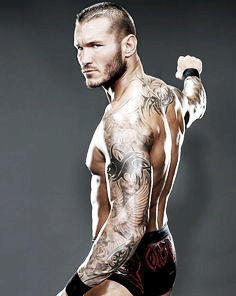 You have to feel sorry for this guy during the past two years he's been plagued with injuries off and on TV for the past two years (Although he got married and filmed a movie so when he was kicked out of the Authority those were the reasons he was missing.) His actual injury came in a feud with the Wyatt family with Bruan Strowman doing his choke out and his fold out shoulder drop on the outside again injuring the shoulder of Randy Orton.
With the Wyatt's now face what will Randy Orton do once he's back will he be a face with attitude or maybe return as a heel who shows up and doesn't like the end of an old era so he fights with the new guys. A cool idea would be trying to snap his old friend back into reality with Orton chasing Stardust that way it makes sense and doesn't knock anyone out of their "spot".
Seth Rollins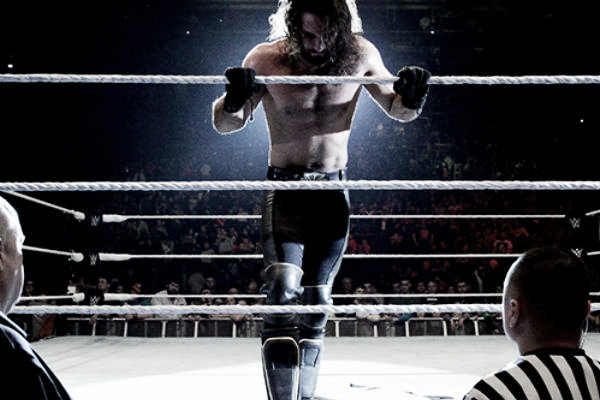 This man had the whole world in the palm of his hands (sorry Bray) as the WWE World Heavyweight Champion he was amazing the work was great and his feuds were better this man isn't able to put on a bad match it's just in his nature to be a badass. But while doing the November European tour in Dublin Ireland he got hurt. The fact he got hurt on something that is a basic move for him was a double punch in the gut when he landed a sunset flip on the side of his foot and not flat on his foot which caused him to destroy his MCL and his ACL.
Dropping the title created a problem for the WWE and instead of making a new story they just dropped the Seth Rollins and Triple H feud and switched Reigns in which was great in its own right but it made a lot of people angry. The WWE did the best they could have with the situation, having Sheamus cash in his Money in the Bank which made for a great match between Sheamus and Roman Reigns.

For him coming back, this author doesn't think it will be the feud with Triple H unless it's Seth Rollins claiming that he was cheated by Triple H and stripped and he can't let it go. But the word is that Seth Rollins won't return to the main event right away which isn't a bad thing why not insert him in the Intercontinental Championship picture there are great matchups there.
Maybe have him win the Money in the Bank again. Although Seth Rollins return has sparked talks of what his finisher will be this author doubt's the PR people will ever let up on the Curb Stomp being banned but he has so many moves he could use the finishes could be endless. Another idea being said for Seth is he returns with the World Heavyweight title and demands that Reigns drop his title stating he is the man that is better than the guy (Similar to the CM Punk angle in 2012).
But with these four major stars returning soon, joining up with the already impressive roster the WWE Universe could be in store for a fantastic summer of wrestling.