The second stage of the 2016 Diamond League season takes place in the Shanghai, one of the most popular stops on the tour.
The event is usually able to confirm a strong field and this is certainly the case with the nine track events, with a variety of Olympic or World medalists in action.
Ahead of the meet this Saturday, this article takes a look at which track stars will be in the hunt for points at the second stop of the season.
Men's 400 metres hurdles
Taking place for the first time in the Diamond Race this season, the field is lead by reigning world champion Nicholas Bett, though the Kenyan faces some tough opponents for the maximum ten points here.
World bronze medalist Jeffrey Gibson will be in action as will 2007 World Championships winner Kerron Clement. Also in action will be London 2012 silver medalist Michael Tinsley and Javier Culson, an Olympic and World Championship medalist in the event.
Boniface Tumuti, Yasmani Copello and Patryk Dobek, all finalists in Beijing last summer, will be in action, as will the experience LJ Van Zyl.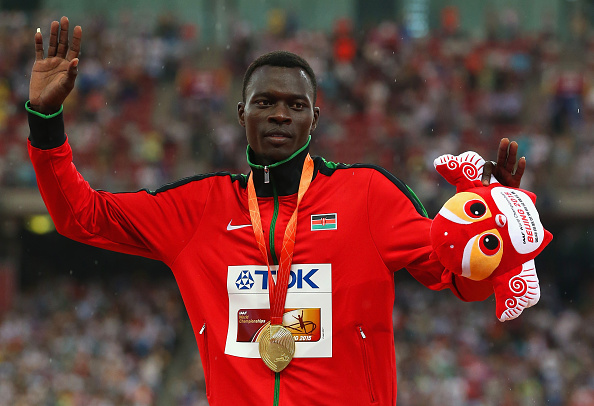 Women's 1500 metres
This is one of the biggest fields of the whole event, with 15 women racing for victory, and promises to be one of the most open events of the night.
The biggest name in the field is World silver medalist Faith Kipyegon, who is joined by the experienced Hellen Obiri at the head of the field. Two other Kenyans, Nancy Chepkwemoi, and Violah Lagat, are among those in action.
2011 World champion Jenny Simpson could well be another strong competitor, as could Ethiopians Besu Sado, Dawit Seyaum and Gudaf Tsegay.
The Chinese crowd will also have two athletes to cheer on, with Jing Zhao and Xiaoqian Zheng set to race.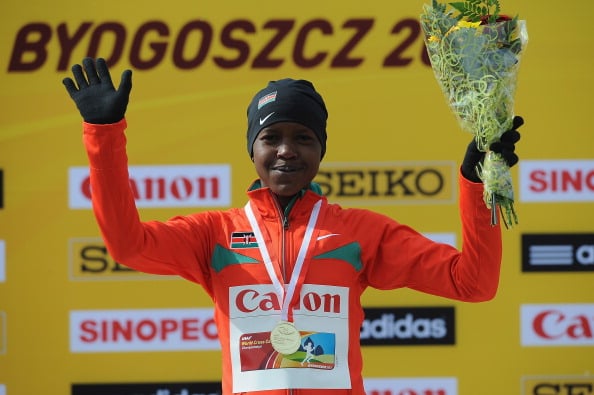 Men's 100 metres
The Men's 100 metres events are always one of the marquee events of an athletics meet, and the fans have a relatively strong field to watch on Saturday.
The event is headlined by former Olympic champion, and 2015 World silver medalist Justin Gatlin, who is joined by the likes of the experienced Michael Rodgers and former World champion Kim Collins in the field.
Gatlin and Rodgers are joined by fellow American Isiah Young in the field, whilst Julian Forte is in action for sprinting powerhouse Jamaica. Also in action will be Barbadian Ramon Gittens and Femi Ogunode from Qatar.
Chinese runners Youxue Mo and Zhenye Xie complete the field.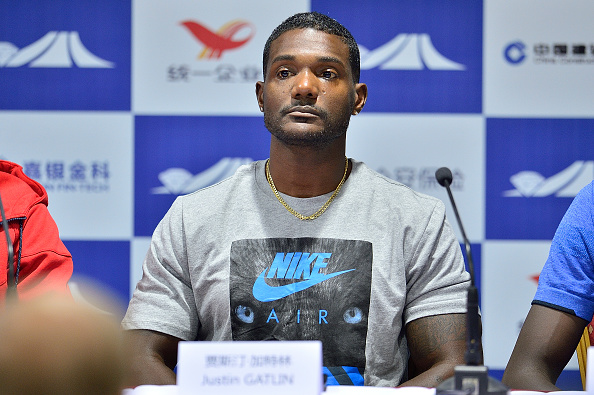 Women's 400 metres
This has been one of the most competitive events of the past few seasons, and the strong entry lists suggest that this could be a competitive start to the event this Diamond League.
The event is headlined by Jamaica's Novlene Williams-Mills, Christine Day, Stephenie-Ann Mcpherson and Shericka Jackson. All four reached the final in the World Championships last season, with Jackson getting the bronze medal, and they will all be in the hunt for victory here.
World silver medalist Shaunae Miller is another strong competitor, as is the experienced Natasha Hastings. Hastings' fellow American, Ashley Spencer, will also be in action, as will Bianca Razor.
Chinese athlete Chunyu Wang completes the field.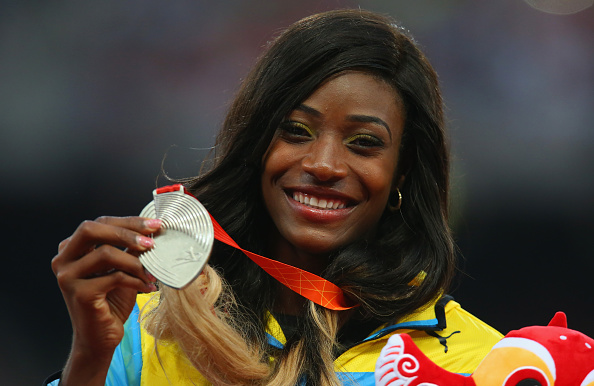 Men's 800 metres
This has been one of the best events of the past few years, and the field is certainly strengthened by the presence of world record holder David Rudisha.
Rudisha will be the favorite, but could be challenged by fellow Kenyans Robert Biwott, Job Kinyor, Alfred Kipketer and Ferguson Cheruiyot Rotich.
Antoine Gakeme could be a danger, as could Americans Nick Symmonds and Erik Sowinski. Dutchmen Bram Som and Thijmen Kupers will also be in action, as will Michael Rimmer and Rynhardt Van Rensburg.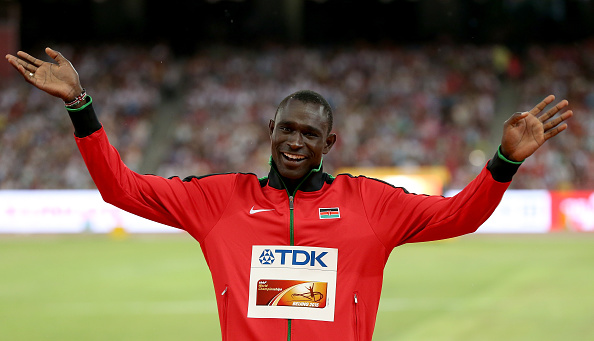 Women's 3000 metres steeplechase
This race is dominated by the traditional long distance powerhouses, with several Kenyan and Ethiopian athletes in action.
Three Ethiopians are in action with Sofia Assefa, Birtukan Alemu, and Hiwot Ayalew all set to race. Assefa was a World finalist last year and is one of the strongest contenders for victory here.
An incredible eight Kenyan athletes will take part in this race. Among those to look out for are Virginia Nyambura, Roseline Chepngetich and Hyvin Kiyeng.
Ruth Jebet and Peruth Chemutai are other racers to look out for.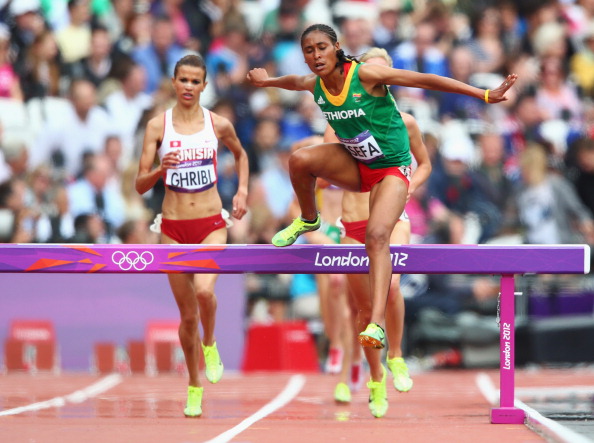 Women's 200 metres
This is another strong event at this meet and it provides a big star with the two-time Olympic champion in this event, Veronica Campbell-Brown, headlining.
Another star includes Murielle Ahoure, who has been a consistent sprinter the past few seasons, whilst Candyce McGrone and Anneisha Mclaughlin could also threaten here.
Tiffany Townsend is another competitor, whilst the experience Ivet Lalova-Collio will also be in action. Kaylin Whitney is another American in action, whilst Chinese stars Huijun Lin and Yongli Wei will also be racing.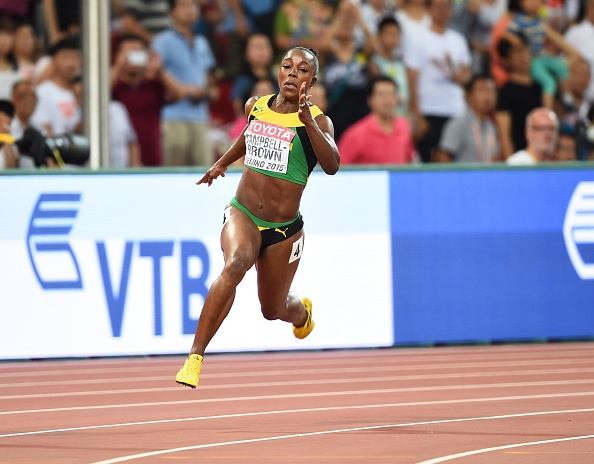 Men's 5000 metres
This has always been a competitive event, and there is certainly a strong field for this race.
The race is dominated by Ethiopian competitors, with eight taking part. Imane Merga, Yenew Alamirew, and Hagos Gebrhiwet are likely to be the most dangerous of the eight.
Augustine Kipchoge is another favorite for this race, as are former Kenyans John Koech and Albert Rop, both now representing Bahrain.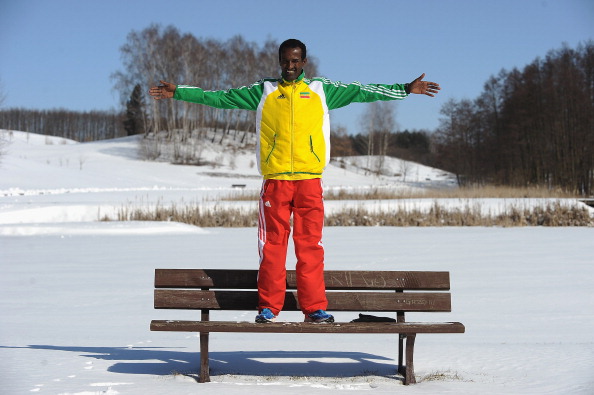 Men's 110 metres hurdles
This becomes the first event to appear twice on the Diamond League, with Omar Mcleod looking to win again after starting the season with a victory in Doha.
Three of the main challengers for this race will be American's Jason Richardson, Aries Merritt and David Oliver. All three have had lots of success in the past and are certainly dangerous when racing well.
Orlando Ortega will also be dangerous, as will Dimitri Bascou and Hansle Parchment. Wenjun Xie and Honglin Zhang complete the field on what is the final event of the night.