Earlier this week WWE released their Q1 financial figures and once again for WWE they make for very good reading. WWE Chairman Vince McMahon is very happy with the Q1 results. Vince had this to say "Our strong performance in the first quarter reflected the successful execution of our content strategy". While George Barrios Chief Strategy & Financial Officer, added, "Our earnings growth was driven primarily by the increased monetization of our network and television content as well as higher licensing revenue from our franchise video game".
First Quarter 2016 Financial Highlights
WWE's revenue is up 13% in Q1 2016 to $171.1 million v $151.3 in Q1 2015 and this excludes WrestleMania (It occurred in Q2 2016 v Q1 2015)
WWE Network had a 39% increase in subscriptions from Q1 2015 as they averaged 1.29 million subscriptions and it peaked at 1.47 million subscriptions by the quarter-end.
WWE's YouTube channel reached 11 million subscribers and achieved Diamond Play Button status. WWE content garnered 10 billion YouTube views over the last 12 months.
WWE has announced a spin-off series of Total Divas called Total Bellas which will air on E! in Fall 2016 alongside season 6 of Total Divas.
WWE is also continuing the development of new and exciting content for the WWE Network with Camp WWE, Swerved (season 2) and Holy Foley among the new content coming to WWE Network
For the quarter, the company reported net income of $13.9 million, or $0.18 per share, as compared to net income of $9.8 million, or $0.13 per share, in the prior-year quarter.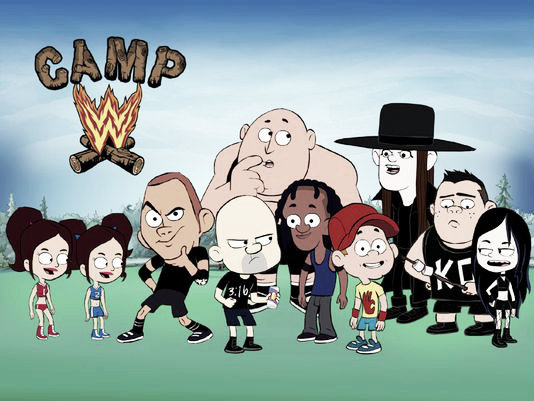 WrestleMania Highlights
WrestleMania (April 3, 2016) achieved record-breaking attendance, ticket sales, viewership, and social media activity.
WrestleMania achieved an attendance of 101,763 (A disputed figure) at AT&T Stadium in Dallas.
WWE Network reached a record 1.82 million total subscribers following WrestleMania (A lot of which would have been free subscriptions)
Throughout the week, WWE Network featured 19 hours of prime-time, premier programming and subscribers watched nearly 22 million hours of content, averaging 12 hours per subscriber.
WrestleMania generated more than 2.5 million mentions on Twitter in one day and over 250 million video views across WWE digital and social platforms during WrestleMania Week.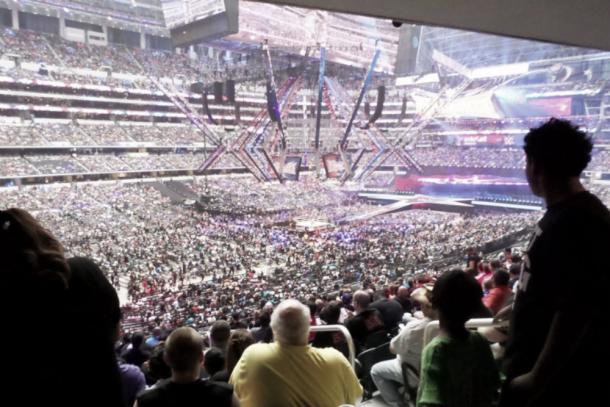 The Boss looks ahead to future
Vince also said, "The sustained year-over-year growth of WWE Network, the global consumption of our video content across all platforms, and the recent record breaking attraction of WrestleMania demonstrate the increasing strength of our brands. We believe we can continue to leverage these strengths to drive long-term growth."