With the WWE going through their annual Spring cleaning speculation continues about who could be next on the chopping block with more releases set to be on the horizon. Last week reports began to appear on the dirt sheets claiming that the next name had been announced and that it was a WWE veteran, Lilian Garcia. After several weeks of not appearing on television, it appeared that the news might have been true, but an announcement from Garcia herself put an end to those rumors immediately.
Family comes first
Following finding herself trending on Twitter, WWE's lead announcer felt the need to make a lengthy statement on the social media platform to clear the air and to make sure the WWE Universe knows exactly what is happening. She made it clear that being released wasn't taking place before going on to explain her absence as of late.
Sadly the announcement was sad news as Garcia revealed that her father has been extremely ill suffering from bladder cancer which is why she hasn't been appearing lately. She has been with her family during the difficult period of treatments but assured fans that her father is battling the disease and doing well before announcing she will be back on Raw this week
Simply the best
Garcia is a veteran with the company and is given the role of announcing at all major shows such as Raw and pay-per-views and as the company's current longest running announcer and female talent she is someone that the company values highly.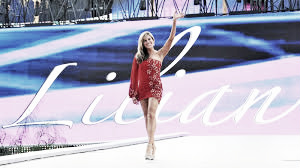 The fact that the WWE gave her the extended period of time off shows their gratitude to her for years of hard work and having her back in time for Extreme Rules will certainly help the event as she is the best announcer that the company has. Garcia will be teaching the likes of Eden on the road and the fact that the announcing team hasn't made a mistake since Garcia's absence which shows the job she is doing.
But despite the promising upcoming talent, Garcia is still the number one announcer in the company and a fan favorite so having her back will be a positive for the WWE and it will be good to see her back after such a tough period.