Return Out of nowhere
With Extreme Rules being just six days away rumors and speculation has been nonstop guessing what will happen in the main event inside the stipulation of an Extreme Rules match what could potentially be groundbreaking for the new era of WWE. We know it won't be John Cena returning to the ring on Sunday which leaves only three out of four huge names for return on the main event level but really have a think about it only one really makes sense, and that is Randy Orton.
Back in the main event?
The return of Randy Orton is something many people have waited for a while now and before he left due to injury a lot of people were frustrated with the way he was positioned but working in six mans with Dean Ambrose and Roman Reigns against the Wyatt Family isn't that bad. Could this return mean a great deal to the company as it could set up a feud with a new legend killer?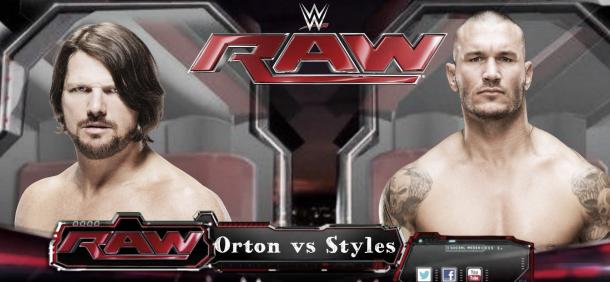 But the speculation is that he will stand tall at the end of the night. RKO party anyone? When the dust settles in the ring from the USO's fighting The Club (Still a tough pill to swallow) and all the madness of the main event settles when Roman Reigns spears Karl Anderson and Luke Gallows. Randy Orton will come down and take out Roman Reigns then lift him up and hold him steady for the Phenomenal forearm as AJ Styles jumps to hit his finish but Randy Orton throws Roman Reigns out of the way and catches AJ Styles in an RKO.
Stacks the Main Event scene
This helps the main event with Orton back as the headline guy until Bray Wyatt and the rest of the family can continue the feud but this time for a spot to contended for the title against Roman Reigns. This could be good for the WWE if they play it right Randy Orton can be back on top making big draws with the right booking Randy can be on top again or maybe just a nice feud between him and AJ Styles would be great.