Trish Stratus is one of the greatest wrestlers of all time, a certified legend, and Hall of Famer, Stratus will go down in the history books. But just like all legendary wrestlers, the fans will always clamor for one more moment in the spotlight a final match and memory whilst they are still in their prime. When The Rock makes his returns it is always made into a big deal, just seeing Stone Cold Steve Austin throwing a few punches and stunners at WrestleMania created one of the biggest pops of all time.
Fans react in such a way because of their desires to see them one last time and those feelings extend to Stratus and after recent comments made by her, it seems she would be potentially happy to return.
Returning potential
Stratus spoke recently with Sports Illustrated about a potential return to the ring and she revealed that "Physically" she could still perform at the level she used to do, which shows that she has kept herself in excellent condition, but a return isn't something she is craving over.
The former Women's Champion would only return if it was "A challenge" to her creatively and in terms of story. Stratus would be looking for something that is "Different and unique" from what she has done before and Stratus has ideas too, showcasing that she has thought about a potential return.
One thing she would like to do is "Play a heel again" which would be difficult as she would be guaranteed a legends pop but someone of her talent and ability could certainly pull it off.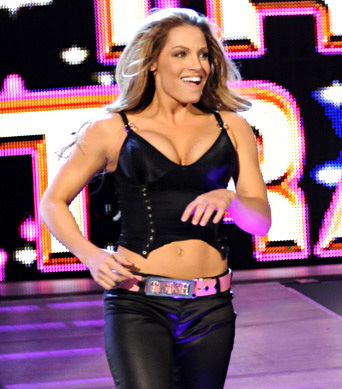 With the women's division currently going under a revamp with the company placing heightened focus on the female talent and stories surrounding them and Stratus would only return if it would "Elevate the division or a talent" and feuds with the likes of Sasha Banks and Emma would definitely be entertaining. However of all the talents on the current roster one person, Stratus revealed she would want to work with is "Ronda Rousey" and as a sports star who has a particular interest in the WWE should the stars align the WWE could pull off one of the greatest female stories of all time.