It's the one night of the year where WWE goes extreme and throws the rules out the window. While they may not be as extreme as previous events, the WWE still puts on an enjoyable show, and this year's card has a number of potentially good matches.
There are five championships on the line, all with the potential to change hands. Roman Reigns will once again try to prove he is The Guy as he defends his WWE World Heavyweight Championship against AJ Styles. Charlotte will be without her father, Ric Flair, as she looks to defend her WWE Women's Championship against Natalya.
The ever entertaining New Day will face off against The Vaudevillians for the WWE Tag Team Championship, and a fatal four way between The Miz, Cesaro, Kevin Owens and Sami Zayn will decide the Intercontinental championship.
Kalisto will look to fend off the attack from the Bulgarian Brute, Rusev as they do battle for the United States Championship.
There is also the first ever Asylum match between Dean Ambrose and Chris Jericho which could be a lot of fun to watch, just maybe not a lot of fun to compete in.
So, with that, it's time for the predictions.
Dolph Ziggler - Baron Corbin
Prediction: Baron Corbin
This match has been bumped to the pre-show once again and has the potential to be a good match. Ziggler is a fantastic performer, if not a little stale in terms of character. Corbin has continued to improve but needs somebody a little fresher and has a bit more fan support behind them to work with.
John Cena is coming back, which would be a huge step up for Corbin, but his next storyline needs to be somebody similar to Cena for him to have a bit more success on the WWE main roster.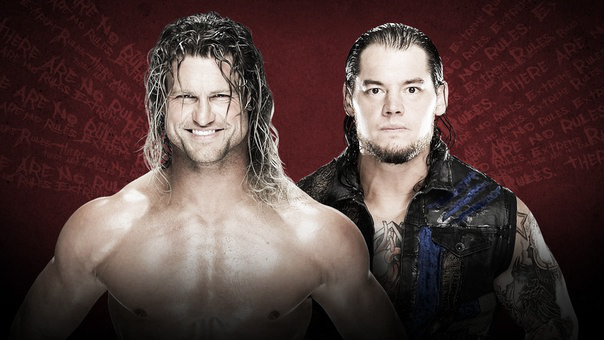 United States Championship: Kalisto (C) - Rusev
Prediction - Rusev
Rusev has benefited from stronger booking in recent weeks on Monday Night Raw and getting back to his early levels of success. He has great potential to be a very good monster heel but needs the right direction.
Kalisto is very talented, but his reign as the United States champion has been underwhelming. He's had a number of underrated matches but seems to go under the radar as they were bumped to the pre-show which took place late on a Monday Night Raw.
Rusev should have enough to overcome Kalisto. It's time to give the United States championship back to The Bulgarian Brute.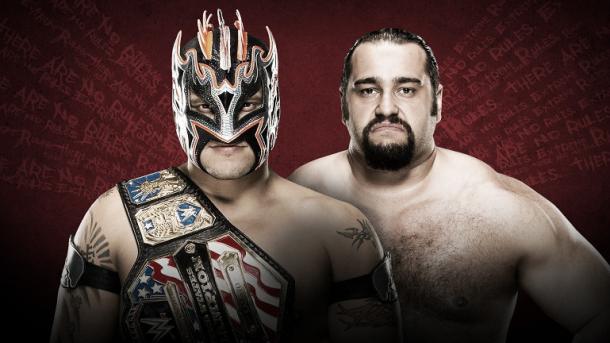 Dean Ambrose - Chris Jericho
Winner: Dean Ambrose
Welcome to the Ambrose Asylum. This match is what Ambrose's battle with Brock Lesnar at WrestleMania should have been. The WWE pushes him as a crazed maniac without regards for others, so locking him in a cage filled with weapons is perfect.
Jericho has had Extreme Rules matches in the past, but has never faced anything like this. He is a great technical wrestler and can usually wriggle his way out of situations like this, but he won't be able to escape the Ambrose Asylum.
Dean Ambrose picks up the win and moves on to another storyline, potentially the returning Seth Rollins.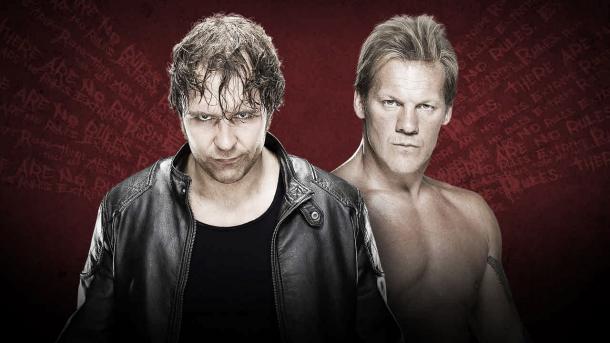 WWE Tag Team Championship: New Day (C) - The Vaudevillians
Prediction: New Day
The most entertaining tag team in recent memory once again get to defend their tag team titles. But this time, it's a new opponent. The Vaudevillians are a very underrated tag team and would be in this match regardless of the unfortunate injury to Enzo Amore at WWE Payback.
The New Day can't be stopped, in terms of matches and promos. They get over wherever they go and whatever they do. They're making wrestling fun, but The Vaudevillians are out to stop them. They'll have to do their best however, as the New Day have held the title for a number of months now.
The New Day pick up the win and get ready for the return of Enzo Amore.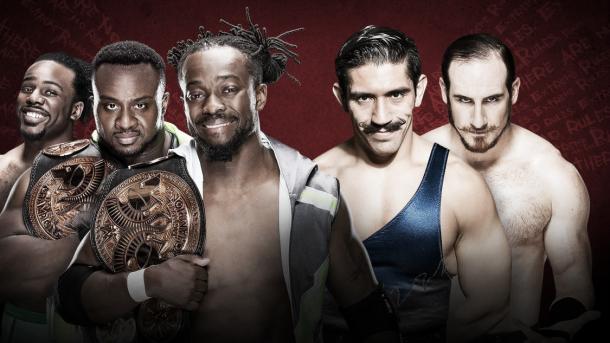 Intercontinental Championship: The Miz (C) - Cesaro - Kevin Owens - Sami Zayn
Prediction: Cesaro
A match with an interesting concept for a fatal four way. Each man wants to win the title obviously, but they have to be a bit more involved with a separate opponent. For example, Sami Zayn and Kevin Owens are destined to fight forever, so will their hatred of each other allow one of The Miz or Cesaro to take home the gold?
Cesaro has been on fire since his return, and his new James Bond-like entrance is clever and he still has the moves to back it up. He can do outrageous things for a big man.
The Miz is a very good heel when allowed to play the role as a cowardly but cocky heel. He has a good repertoire of moves and the influence of his wife Maryse at ringside will likely play a role in this match up.
The Swiss Superman, Cesaro will take the gold from The Miz as Zayn and Owens can't get over their bitter, never-ending rivalry.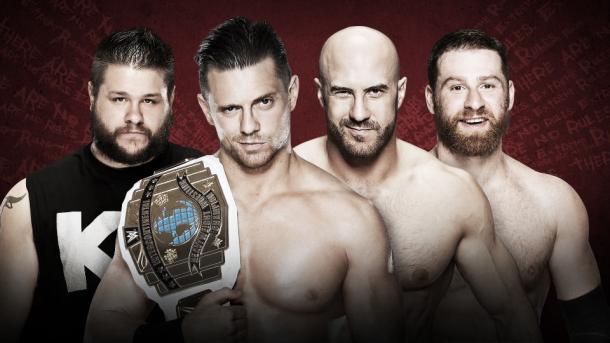 Women's Championship: Charlotte (C) - Natalya
Prediction: Charlotte
Just because her father Ric Flair is banned from ringside doesn't mean that Charlotte will lose her advantage as a cheating heel champion. The daughter of the dirtiest player in the game will have no doubt picked up a few tricks, and will have to use them here.
Of course, Natalya wants revenge for the screw job at WWE Payback but overcoming a dominant champion like Charlotte will be no easy feat. Natalya is very talented, but is she ready to beat Charlotte? Maybe, but we just can't see it yet.
Charlotte picks up the win in fortuitous circumstances once again. There are a number of Women wrestlers below Natalya who are ready to take on the champion, and they should show their faces on the following Monday Night Raw.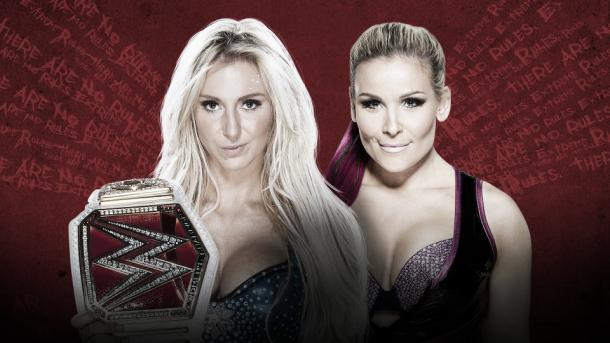 WWE World Heavyweight Championship: Roman Reigns (C) - AJ Styles
Prediction: Roman Reigns
Roman Reigns tells everybody that he is The Guy but he's going to have to overcome the Phenomenal One once again. AJ Styles is no joke and at Extreme Rules, everything goes out the window, meaning there is potential for The Club to influence this match.
Of course, The Usos will be waiting to assist their cousin if Styles' friends show up at Extreme Rules. Neither tag team is booked for a match, which makes their interference in this match ever more likely.
Many speculate that this is the intro for Finn Balor to show his face as the leader of The Club and they will turn on AJ Styles, but with his NXT Takeover match with Samoa Joe being given a Steel Cage stipulation, this seems unlikely.
Roman Reigns picks up the win and looks to continue his dominance as WWE World Heavyweight Champion.