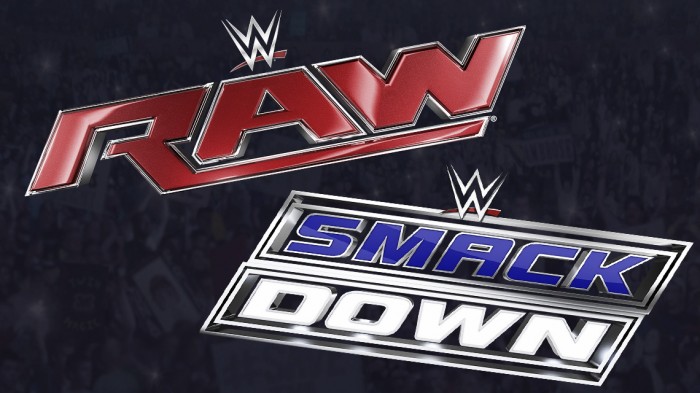 The WWE brand split is an exciting time for all. Obviously, there are a number of questions, especially surrounding where superstars will go and what is the future of the WWE World Heavyweight Championship.
Many of those are beginning to receive answers but there are still a number of questions that needs answering. With news like this, rumors and speculation begin immediately but there are still a few reports that have been corroborated by a number of respected sources.
Upon announcing the brand split, the WWE announced that each show will have a distinct roster, leading to a number of reports that suggested a return to the WWE Draft. The draft is reportedly set to take place on the July 11th, episode of Monday Night Raw, a week ahead of the split on July 19th.
While the brand split is a great chance for more superstars to get an opportunity both shows are going to need a draw and probably the current biggest draw, John Cena, may be ending his relationship with Monday Night Raw. According to Dave Meltzer and the Wrestling Observer Newsletter, John Cena will be heading to SmackDown while WWE World Heavyweight champion Roman Reigns will stick to Monday nights.
Part time superstars like Chris Jericho and Brock Lesnar don't have any concrete plans either but they may play out in the weeks leading up to the brand split.
Two world champions?
One of the biggest questions coming out of the brand split, is what is going to happen to having one top World Champion? Well, reports suggest that the WWE will give SmackDown a World Champion and Roman Reigns will continue to be the champion on Monday Night Raw.
Many fans guessed that SmackDown would utilize the Intercontinental Championship or the United States Championship as the top championship but that doesn't look likely. The two titles will likely split to each show, with the US Title sticking with Raw and Intercontinental Championship heading back to Tuesday night SmackDown.
The Tag Team championship and Women's Championship may be split over the two shows but no solid information on those has been reported. There was a unique Women's Championship title for SmackDown that leaked on the internet around the time of the Royal Rumble pay-per-view but at the time, that was quickly dismissed.
The WWE may decide to keep the Tag Team division on one show, similar to how previously the old Tag Team titles on SmackDown had a big part in the show while Raw's tag titles were underused.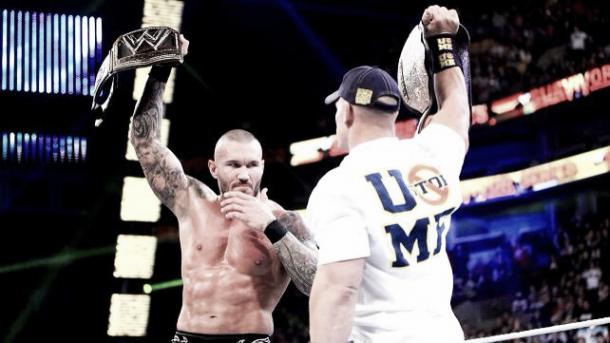 Steph on Monday, Shane on Tuesday?
Heading into WWE Payback fans thought that Vince McMahon's announcement surrounding the future of Monday Night Raw was going to be a brand split. Instead he put Shane McMahon and Stephanie McMahon in charge of Raw together.
Now with the brand split coming up, reports suggest the pair may split up and take control of their own shows. There have been hints on shows where superstars tell Stephanie she has not changed and she is still a heel style General Manager, but the brand split could solidify this.
Shane McMahon is a hugely popular good guy and was not expected to stick around the WWE much longer after Payback, but he may be in for the long run.
Shane could be headed for Tuesday nights as the WWE plays to a storyline that involves Shane being jealous of Stephanie still being in control of Monday Night Raw. This would help if SmackDown continues in terms of solid storylines and quality in-ring performances.
Both shows are set to give their main writers a bigger say in what goes on television. Ryan Dunn helped write a lot of NXT's top work in the past 18 months and he could be getting writing control of SmackDown while Ed Koskey may be sticking with Monday Night Raw.
Vince McMahon and Triple H will oversee creative as usual but handing off a stake in the control of the writing would lighten their workload.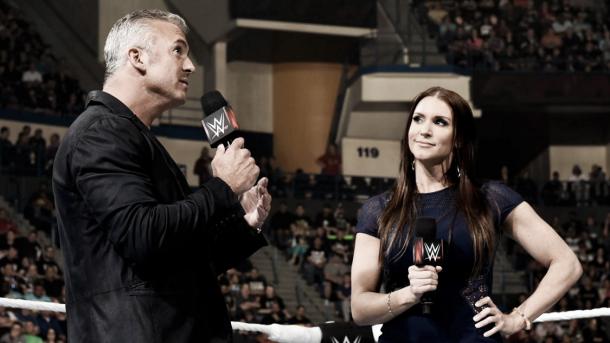 Two dual shows a year
One of the biggest reports is that there will be two Monday Night Raws a year where both shows combine. These are said to be the Raw shows post-WrestleMania and SumerSlam, as the WWE views those pay-per-views as the biggest of the year.
Of course, WrestleMania is the biggest show of the year and aims to create a new star each year. Coming out of SummerSlam, the WWE looks to draw more heat to the heels on the roster. Notable examples in recent years include Brock Lesnar's complete dominance of John Cena and also when Triple H and Randy Orton teamed up to take the WWE Championship away from fan favorite, Daniel Bryan.
There is no word yet whether or not one of these shows, more likely the post-WrestleMania show, would play host to an annual WWE Draft.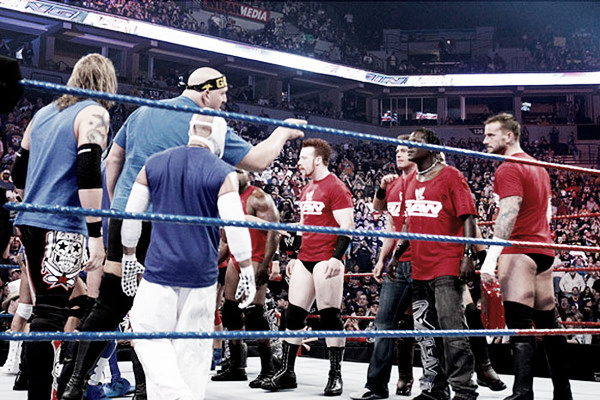 Commentary teams
In previous years of a brand split, the commentary teams of Raw and SmackDown would commentate their brands' matches at pay-per-views, this does not look like it will change.
There are reports however about how Vince McMahon views SmackDown's Mauro Ranallo. Ranallo is a world renowned combat commentator and has quickly gained fans for his work on SmackDown.
Ranallo has been commentating at a high level for a number of years and doesn't necessarily fit the mould of a commentator that Vince can micro manage. He calls moves by their correct names, he doesn't want to get drawn into the shenanigans of Jerry Lawler and wants to tell the story of the in ring match up.
There are also reports that Corey Graves could replace Lawler or Byron Saxton on the SmackDown commentary table. Graves has been doing some fine work in NXT and fans have been asking for his promotion to the main roster for quite some time.
These reports picked up once again when Graves tweeted at Ranallo saying: "One of these days Mauro, you'll realize that I'm a genius....How does Tuesday sound?"