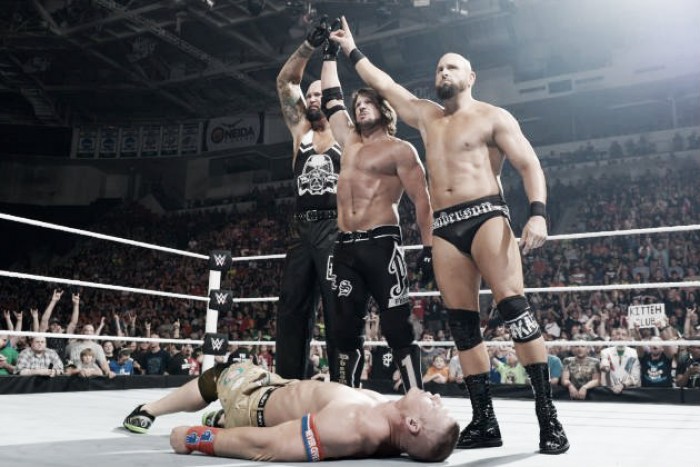 Following his consecutive main event pay per view losses to Roman Reigns, many wondered what the future held for AJ Styles, but it seems as though The Phenomenal One has already made a huge statement.
The former Face of TNA came out to speak to The Face that Runs the Place John Cena during the memorial day edition of Monday Night Raw, at first Styles seemed to be on the same page as the fifteen-time world champion, but things escalated quickly.
Styles clashes with Cena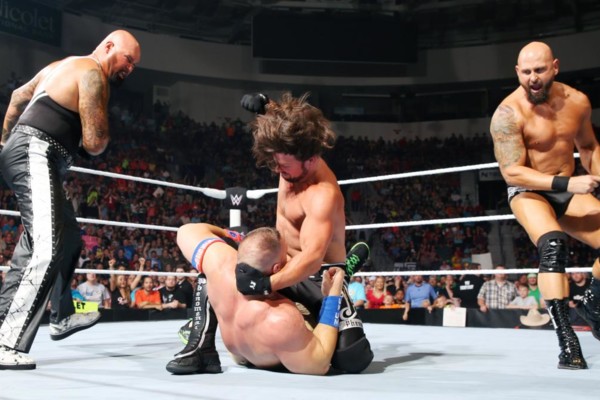 In terms of dream matches pitting AJ Styles against John Cena is up there at the very top and it seems that the WWE creative team is prepared to showcase that match up someway down the line.
On Raw, the Leader of the Cenation made his way to the ring to address the crowd that he was back and that this 'New Era' would have to "go through" him.
Then AJ Styles made his way to the ring to join him, with the WWE Universe clearly approving of the meeting, as a melody of "Let's GO CENA" was met with an "AJ STYLES" chant as the Green Bay, Wisconsin fans were going wild.
A handshake followed but their endearing moment was halted as The Club (Luke Gallows and Karl Anderson) who laid out The New Day earlier that night made their way to the ring, as Cena and Styles looked ready to go to war with the two former New Japan Pro Wrestling Tag-team champions.
However, the 39-year-old returning star was met with a clothesline from Styles who unleashed hell on the top babyface. The Club now realigned with Styles joined the attack before leaving The Face of WWE in a crumpled heap but the former Mr. TNA was enraged and bloodthirsty and subsequently returned to the ring twice to deal Cena more pent up aggression as he proclaimed that his attack was "a favour" for the WWE Universe.
The three men stood over the injured star in the ring and held their arms up in "Bullet Club" fashion, as the characters that were so popular in NJPW finally made their true appearance on Raw.
Foreshadowing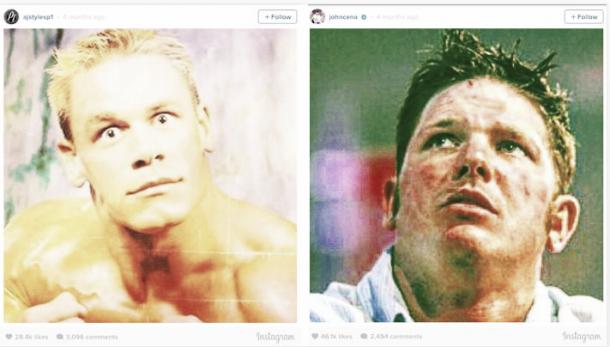 Back in January of this year, Cena while still on the sidelines posted a photo of Styles on his official Instagram, before the phenomenal one had even made his debut at the 2016 Royal Rumble.
The speculation about the two possibly squaring off sometime down the line was increased even more when Styles retaliated and uploaded a vintage photo of Cena as revenge.
'The Champ's' Instagram page does say "Welcome to my Instagram. These images will be posted without explanation, for your interpretation. Enjoy."
Although it says no explanation will be provided it seems that Cena knew of the impending angle between the former NJPW champ and gave the WWE Universe a heads up beforehand.