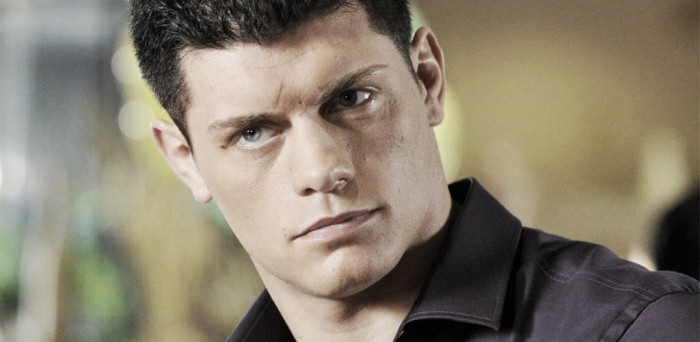 Stone Cold Steve Austin is known to not hold back when it comes to giving his opinion on the WWE. He is quick to call it as he sees it and not hold back. This week, on his podcast, he let it be known that he believes that Cody Rhodes made a mistake in asking for his release right before the WWE was to have their brand split.
All Hands on Deck
His reasoning is simply because, with the split that the WWE was going to have to do, there would be much more room for a talent, like Cody, to have more freedom with their character because the company would need to fill extra time. In short, Stone Cold believes that many of the things that Cody felt were holding him back would have the potential to be solved with the brand split coming in July.
"[Cody Rhodes] wasn't happy with creative [and] he wasn't happy that he couldn't do what he wanted to do", Austin said. "His value would have been at an all time high because of the brand split they are going to need all hands on deck."
With all of the extra time to fill, Cody might have been given the extra leeway that he was asking for as the WWE looked to build more stars to fill this extra live show.
"Maybe him leaving was not such a good idea, to take himself out of the picture, as he might have had a little more leverage," Austin said.
Where He's Headed
After discussing the brand split as it relates to Rhodes, Austin continued to talk about where he sees Cody going next. This is the difficult part for him because he talked about not knowing where Rhodes will end up if he stays in wrestling.
"I don't see him in Japan," Austin said. "I love the kid. I think he's a real talented guy but where does he go from here if it's going to be in the wrestling world?"
Many fans have had a similar view on the situation as Austin, they think Cody is talented but they aren't sure exactly where he fits in the grand scheme of wrestling if it isn't in a WWE ring.
There have been a few hints given by the man himself on Twitter. He will be wrestling Kurt Angle on August 27 as a one-off for now, but he has tweeted out a picture of the Evolve wrestling logo with the date August 19 as well. For now, there isn't much to go on but if he does sign with Evolve it will give him the opportunity to wrestle guys from several different promotions across the world.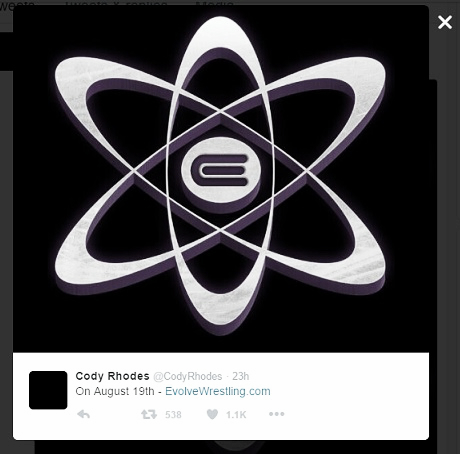 Another interesting thing about Evolve is that it features a few names who also left WWE to prove their worth. Guys like Drew Galloway, Chris Hero, and the former Solomon Crowe are all on the roster. Further, Evolve also has a working relationship with WWE which allows some of its talent to participate in NXT with the two most famous of that exchange being Tommaso Ciampa and Johnny Gargano.
With this working relationship, Rhodes could still have a bridge back should he ever wanted back in the WWE. It is simply interesting that he has possibly picked and independent promotion that still has a relationship with WWE. Whatever comes out of this, Evolve will give Rhodes an opportunity to wrestle some of the best on the independent scene and make up for whatever he may have lost by asking for his release before the brand split.