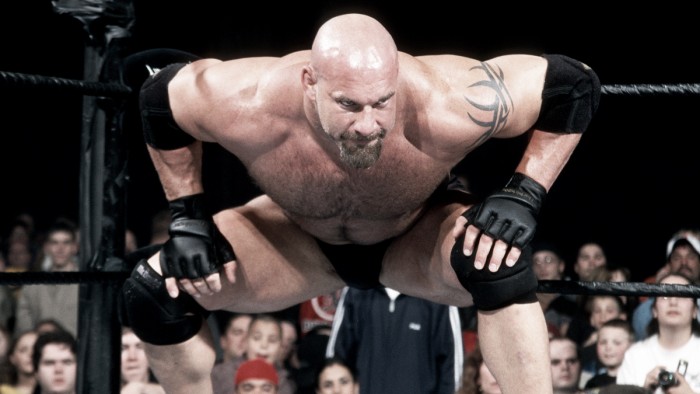 With the news that Goldberg will be included in this year's WWE 2K17, the rumblings have been growing louder about a possible in-ring return for the former WCW star. Goldberg is one of the biggest names in wrestling history and there is no doubt he can still draw money, with the news of him simply being in a video game setting the WWE Universe into hyper mode.
With the 'New Era' now in full swing there are plenty of potential matches for Goldberg should he want to return to the ring, so some of the VAVEL Professional Wrestling team have come together to give their picks on who they want to see should he return to the squared circle.
One more match

Joel Lampkin: The announcement that "The Hatch" was all a plug for WWE's new video game 2K17 was in general overview a complete letdown.
However, it is the much bigger picture that should really be intriguing the WWE Universe as if history is anything to go by, Goldberg the man who will be a playable character in the game may just return to the ring to scratch that nagging itch.
The (rarely) defeated one as he should be called made his way to the company that crushed his beloved WCW and he endured a somewhat successful run, but he still managed to pick up the World Heavyweight Championship and was by no means a mid-card performer.
In terms of money matches; a dream match for Goldberg has already happened and it was by all accounts one of the biggest letdowns in all of sports entertainment. When two of the biggest men that looked as if they were carved from the planet huge met face to face at WrestleMania 20 it should have been the stuff of dreams; it was not.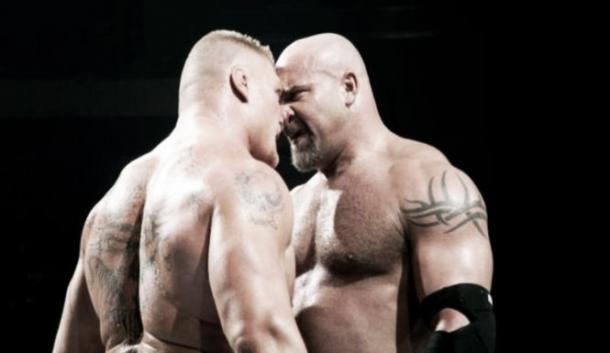 The fans felt betrayed as the two (Brock Lesnar and Goldberg) were set to leave the company the following night, meaning this match was pointless and led to nothing. Even with Stone Cold Steve Austin as the special guest referee this train wreck of a bout could not have been saved.
With The Beast already conquering the streak, he never managed to conquer The Undefeated streak of Goldberg, even though when they met it had lost its prestige; but with Lesnar now portrayed as a grizzly bear only emerging from his cave on special occasions, what more of a special occasion is there to take on his former foe who defeated him during his last match in his first stretch with WWE?
Lesnar has very little to prove as his talents have been put on display many times but if he has any shred of love for the company or fans who he seemingly failed in the past he must have the desire to put on a spectacle for them and what better way to do it than repeating the worst match of career and making it one of the greatest.

Matthew Wilkinson: The return of Goldberg is something fans have been asking for ever since he left. Even though he walked away from wrestling with the fans on his back the accomplishments he managed made him one of the greats, especially since he was one of the only main event stars WCW actually created themselves.
There have been rumors of his return several times since he walked away after WrestleMania 20, the biggest coming around the time that Ryback was starting his climb to the main event scene. With the easy comparisons between the two, a WrestleMania match was something that the fans actively wanted yet with the Big Guy now losing his momentum and seemingly on the way to the exit door that won't be happening.
That isn't necessarily a bad thing either, whilst Goldberg has had many achievements he was never known for his wrestling ability and technical prowess and the same can be said for Ryback. If the WWE learned anything from Lesnar - Goldberg it is that having two behemoths in the ring at the same time doesn't always make a great match.
Instead, this author would like to see Goldberg get in the ring with someone who can work a great match and can use a match with Goldberg to elevate themselves into stardom. That man is Samoa Joe.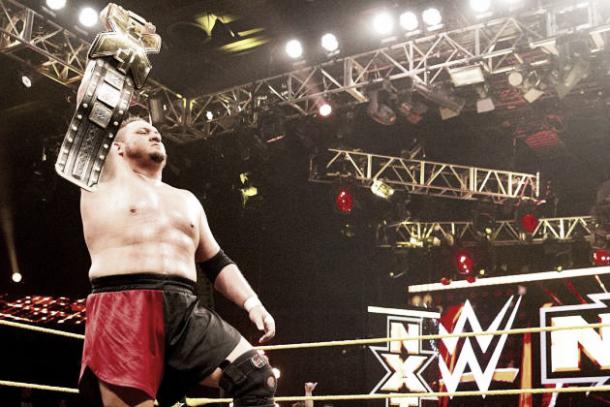 Joe is one of the best wrestlers on the planet, don't let his size or look fool you, if you haven't seen him wrestle you are missing out. Joe brings a natural technical wrestling ability to the match yet at the same time, he looks like a complete monster which would make for an intriguing matchup.
What better way to introduce Samoa Joe to the main roster than have him pick up a victory over Goldberg in his final match, allowing him to instantly become more than just an 'indie darling' and become a legitimate main event player.

Aaron Downey: With the news of Goldberg being the 2K17 pre-order bonus the IWC have been speculating that it is just a matter of time before he makes his in ring return and the list of potential dream matches is insane. From all the top guys to the even to the higher mid card talents dare it be said that some dream matches are waiting to happen with some of the NXT roster.
But one on the top of everybody's list is John Cena, this is the case for many reasons but one reason, in particular, is the franchise player always delivers in huge matches a good example are his back to back WrestleMania matches with The Rock. These were two great matches and the second match even became the better one of the two. If they were to line up the feud the right way they could absolutely make a great feud that would be remembered for a long time like a Stone Cold vs The Rock.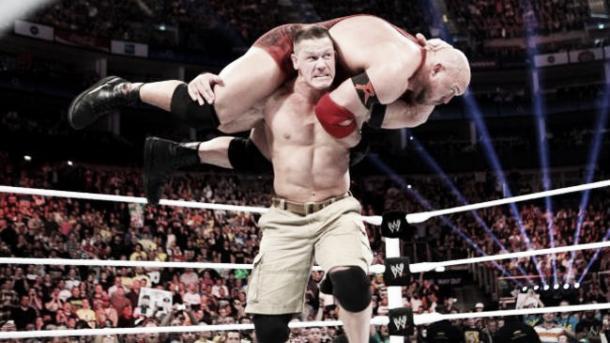 Another feud that would be really great is Goldberg vs Seth Rollins, but if it's not soon Seth Rollins is going to be a face (Because there is no Plan B for him and this is leading to king of the pedigree match at SummerSlam) Seth Rollins could play the chicken heel and they play it out to the point where people want to see him getting speared by Goldberg.
It is an exciting time to be a WWE fan if Bill Goldberg is waiting to come out of that curtain and spear the hell out of everybody in his way and whoever it is that may face him is set for a memorable feud.
Who would you want to see Goldberg face if he returned to the ring? Let us know via Twitter- @Vavel_Wrestling