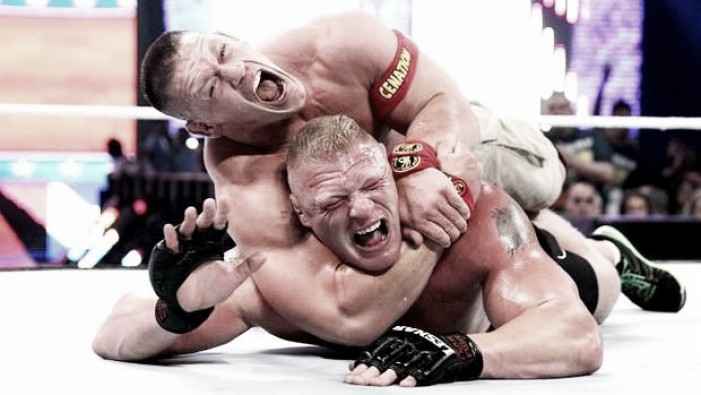 John Cena has developed an extremely respectable name for himself for being a no-nonsense legitimate professional wrestler (most of the time).
However with the news of former foe Brock Lesnar's decision to fight for the UFC, The Face that Runs the Place was asked about the company The Beast will be representing with his answers rather blunt with a hint of contempt.
Cena on story-telling between UFC and WWE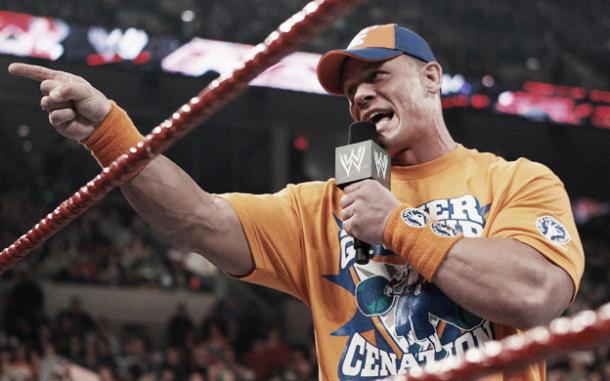 The 15-time WWE World Champion has been a mainstay on wrestling television for over 15 years and has always held the sports entertainment industry close to his heart, however a sport that would fall into the category of 'real' is one that Cena has claimed he is not a fan of as he admitted on Larry King Now.
He said "It (UFC) has great to establish itself as a brand, but in comparison with us (WWE), it does not't resonate with me just because I'm a storyteller."
The Leader of the Cenation has been involved in some of the greatest storylines of the past decade notably his feuds with Edge, Kevin Owens and what is looking likely to be AJ Styles all telling interesting stories themselves which he claimed was the reason he preferred the WWE product.
He said. "I enjoy the story that we can tell in the ring and like I said, I think [WWE does] it better than everyone."
Most fights in the UFC often lack a structural storyline because of the fighter's real actions in the octagon providing most of the work needed to produce and create interest but with Cena representing a company that uses storylines to tell the narrative of their bouts it makes sense that he would prefer this style.
Credit to MMA athletes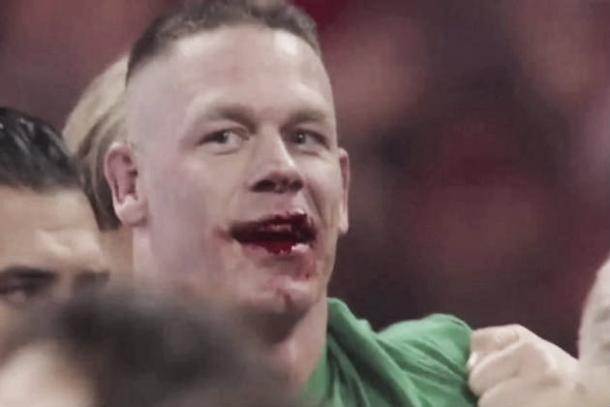 The Champ made sure he was not to offend many of the legitimate athletes that may have felt offended at his words and was quick to provide them with credit in an effort to maintain his babyface persona.
He said "It truly has marketed itself extremely well. It has fantastic exposure and there is no denying the athletic ability that it takes to step into the octagon. It is not something that I could do."
Keeping a respectable standpoint he saved himself from having many fighters angry at the former United States Champion and provided a sweet compliment to their sport even admitting that he did not have what it takes to step into their world.
Not a Fan of UFC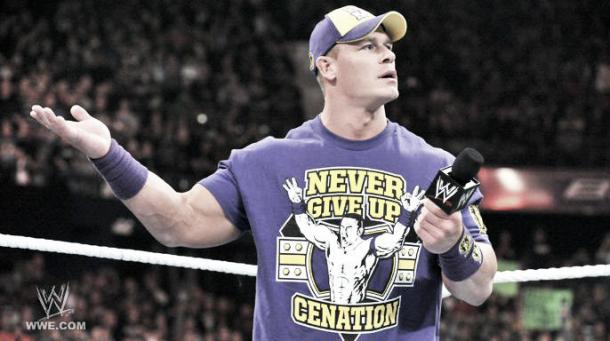 Feeling as if his point was in doubt of being made he decided to clarify his point with his subtle effort of not offending any performer clear to see.
He said "I am not taking anything away from anyone in the UFC because their success speaks for themselves."
Despite displaying his admiration profusely Cena was keen to follow up the applause with a swift and discreet slap to the face of the MMA company.
He said "As far as it resonating with me, it is just not something I am a fan of."
This may seem to have been blown all out of proportion but with a huge name like Brock Lesnar returning to the company in an effort to increase as much hype as possible that will likely see fans from both UFC and WWE cross sides, the 39-year-old's comments although clearly personal and honest will have done nothing to promote the event and sweeten the already rocky relationship between the two companies.