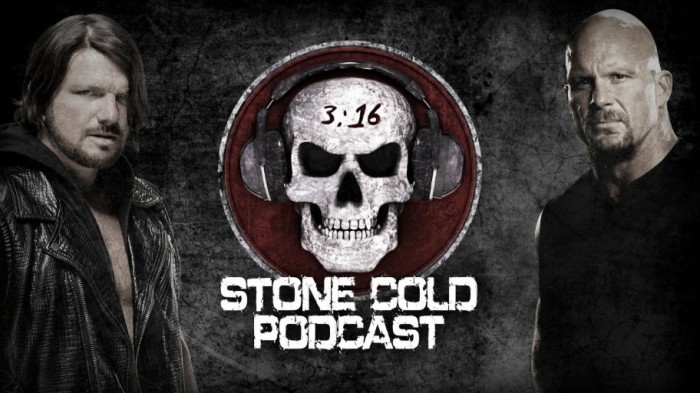 The WWE has announced that AJ Styles will be the next guest on the Stone Cold Podcast on the WWE Network. The episode will air live after the June 20th episode of Monday Night Raw, which will be the night after Styles' match with John Cena at Money in the Bank.
Having Styles talk to Austin about his past will give a real insight into his background for fans who have only seen his work in the WWE. Austin will no doubt not hold back and ask all the questions fans want answers too.
Austin is seemingly a fan of Styles, complimenting his work so far in the WWE on his own Steve Austin Show podcast. There is no doubt questions will be asked about his work in New Japan and maybe even TNA.
With the podcast airing the night after Styles takes on John Cena, the fallout from that match will likely be discussed.
Styles is a top guest to get on the podcast
Styles is a really good guest for the next Stone Cold podcast as it indicates a shift for the WWE. In previous years, it's unlikely they would allow a superstar who has made their name outside the WWE speak for them as much as Styles has already.
Independent stars of the past like CM Punk and Daniel Bryan had to wait a number of years before they became regular ambassadors speaking for the WWE.
The Phenomenal One has already set the WWE Universe alight and has to answer for his antics with The Club. Austin is the most likely person to get those answers.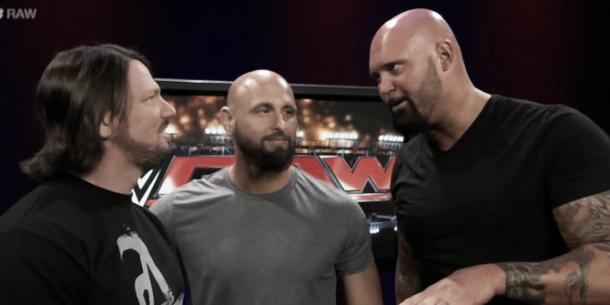 Future guests for the Stone Cold podcast?
The WWE has already aired a number of top podcasts on the WWE Network with some fascinating guests. The podcasts with Vince McMahon and Triple H are must see for network subscribers as they offer a real insight into their thinking within the WWE.
The WWE has already polled the WWE Universe a number of times about future guests on the Stone Cold podcast. The Undertaker, The Rock and The New Day have led the polls at some point, with fans also wanting to see Bray Wyatt and Sting as future guests.
Getting a wide range of guests is fun for fans as they get multiple different angles and hear different stories.