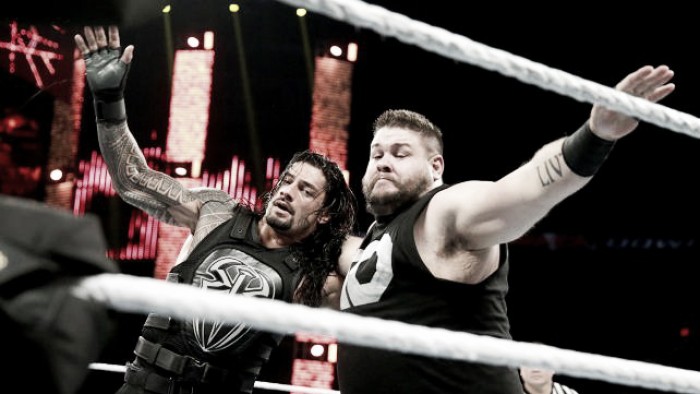 Stone Cold Steve Austin isn't one to hold back with his opinion, especially when it concerns the WWE. With his Steve Austin Show podcast becoming necessary listening for many WWE fans, Austin is often questioned on how he feels about the current state of the WWE.
He even does the same on the WWE Network, Austin knows what it takes to be a success and what are the things not to do in the WWE.
Austin is often asked about young upcoming stars, especially those that he has an interest in like Kevin Owens. Of course, the WWE World Heavyweight Champion Roman Reigns is also a polarising figure for the WWE Universe and is one that the Texas Rattlesnake is often asked for his opinion on.
He has made no bones about the potential and money that WWE could make with Kevin Owens and continued to talk him up in a recent interview with Sports Illustrated's sports culture blog Extra Mustard.
Austin on Owens
Kevin Owens is seen as the next big thing with the WWE Universe. He is a fantastic in-ring talent and is extremely entertaining on the microphone, this is a belief that Austin shares with the WWE fans.
Austin said Owens is "really clicking on the mic" and he is "super talented."
Owens is hugely popular with the WWE Universe and with Austin. Further into his interview, Austin said the WWE has to give Owens "a run with the belt." Austin is, of course, referencing the WWE World Heavyweight Championship which is held by Roman Reigns.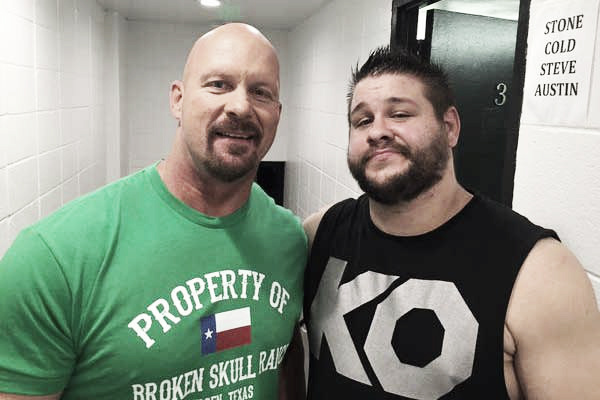 Austin on Reigns with Paul Heyman
Roman Reigns is not a popular figure with the WWE Universe. Many of the WWE fans see him as a bad guy, some even boring because he is unable to connect on the microphone.
Austin, like the fans, enjoys people who connect on the microphone, people who draw the audience in because the fans want to hear what the superstars have to say. Austin has consistently complimented people like Enzo Amore and Colin Cassady for their ability to talk on the mic.
Austin also enjoys listening to and working with Paul Heyman.
Paul Heyman may not be in an in-ring superstar, be he is a superstar on the mic. He consistently draws people in with his ability to sell a match or event with a single promo. One fantasy booking idea continually floated by WWE fans is pairing Heyman with Reigns so Heyman can do the talking.
Austin isn't a fan. He said putting Heyman with Reigns lets fans know "there is a problem." He continued to say that the magic made by Heyman working with Brock Lesnar is thanks to their chemistry.
Putting Heyman with Reigns lets people know that "Paul E.'s the band-aid" in reference to Heyman covering up the obvious problems with Reigns inability to draw people in with his work on the mic.