 With the U.S. Men's Gymnastics Olympic Trials in St. Louis only a week away, an all-star field has been announced for the final chance for the nation's top gymnasts to be selected to the Rio 2016 U.S. Olympic team. The meet will consist of two nights of competition, with the 2016 U.S. Men's Gymnastics Olympic Team announced following the final night of competition. The meet will be held at Chafietz Arena in St. Louis and will run from June 23 to the 25th with a day off in between.
Jam-packed field set for U.S. Men's Gymnastics Olympic Trials
The field in St. Louis is headlined by four-time national champion and 2012 Olympian Sam Mikulak. Mikulak began his year at the AT&T American Cup in Newark, putting up a disappointing fourth place finish with an 85.964 all-around. The 2012 Olympian rebounded at the Pacific Rim Gymnastics Championships in Everett, Washington, finishing second on pommel horse and third all-around.
The former University of Michigan standout and California-native put up an explosive two nights of competition in Hartford at the P&G Men's Gymnastics Championships to win his fourth consecutive national title and all but lock up a spot on the Olympic team for a second straight quadrennial.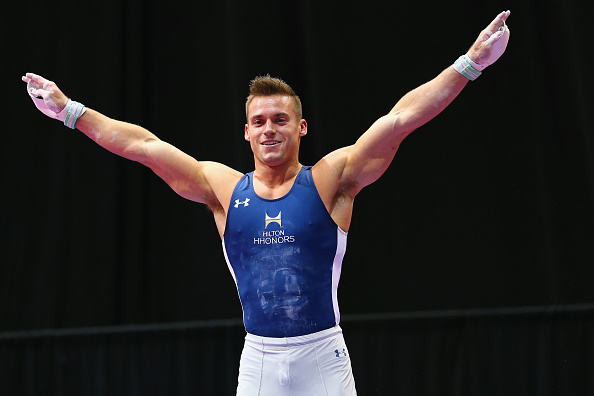 Last year's P&G Men's Gymnastics Championships silver medalist Donnell Whittenburg has also had a strong start to 2016, placing second at the American Cup and Pacific Rims, and winning the gold on still rings and parallel bars in Washington as well.
Most recently at Hartford's P&G Men's Gymnastics Championships, the 21-year-old Maryland native finished first after night one at nationals, but struggled on day two for a disappointing fourth all-around finish. The 2015 world champion on vault and two-time national champion on still rings will look to close the gap on Mikulak as the two go head to head for the one guaranteed spot on the Olympic team with first all-around in St. Louis.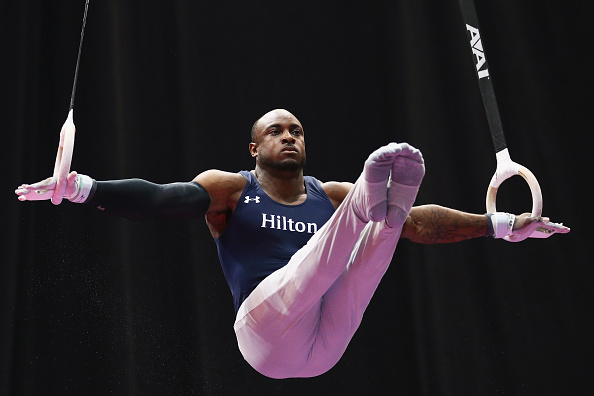 Also in the field is 2012 Olympic all-around bronze medalist Danell Leyva, 2012 US national champion John Orozco, P&G Men's Gymnastics Championships all-around silver medalist Chris Brooks, and nationals all-around bronze medalist Jake Dalton. Rounding out the roster for St. Louis are U.S. national team members Steven Legendre, Alex Naddour, Paul Ruggeri III, and Eddie Penev.
Jonathan Horton not competing
After undergoing shoulder surgery earlier this year, two-time national champion Jonathan Horton will not be able to compete here or at the Olympics in Rio. Horton, who was on the 2008 and 2012 Olympic teams, has served as one of the US' best men's gymnasts and at 30 it looks unlikely he will be able to come back to competitive gymnastics.