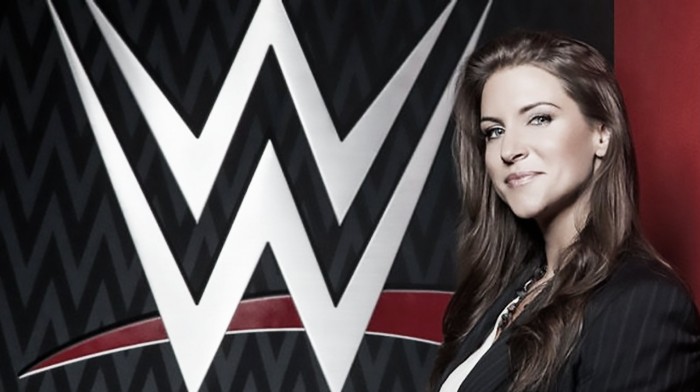 Now a regular face during backstage segments on Monday Night Raw, Stephanie McMahon is becoming an increasing figure backstage in the creative aspect of the product also.
With many desires still in her sights for the future, she outlines her goals for the future of the WWE and for herself.
On toughest promo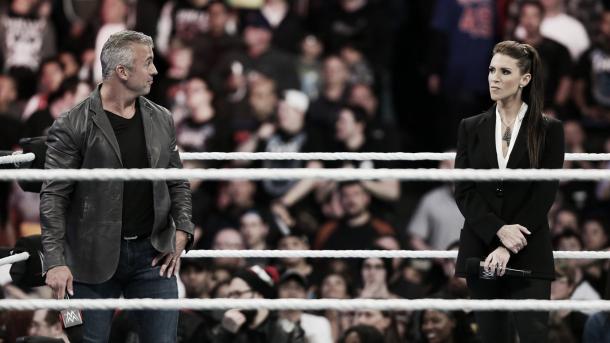 The first question of the question and answer session was a fairly basic one as it asked which promo was the toughest she has delivered, prompting a devilish smile to be born from the face of the 39-year-old.
She said "There has been so many, cutting promos is one of my favorite things to do, especially when the audience gives it back to me, that interaction is my favorite and interacting with the audience is my favorite thing.
"Most recently, it might have been when I was scheduled to win the Legacy of Achievement award and Shane had just come back, and it was on Shane but he was not in the ring and that was a really incredible promo because it was challenging for me to be able to take my character to a different level."
On the legitimate tone of her speech she said she made some "valid" points in terms of "being a woman" as "why did Shane think he should just walk in and run the business?"
With the topic of promos fresh in her mind she brought up one when she confronted Roman Reigns as she said "Anytime you get to slap anybody it can be very challenging and impactful" she also spoke of being on the receiving end of a slap from Brie Bella as she said the now retired performer "packs a wallop."
On Dusty Rhodes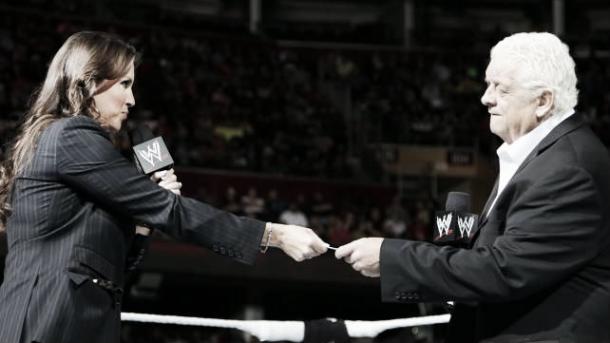 The American Dream certainly left an impact on many superstars in WWE and Stephanie is no exception as she began to become emotional speaking of the recently deceased Dusty Rhodes.
She said "To just have the privilege of being in the ring with Dusty - he was just one of my favorite people and we had a very special relationship."
The former Women's Champion spoke of a promo she had with the former charismatic booker as "he challenged" her because he started to hit the "cue line" despite not being finished with her promo which prompted her to actually "snatch" the mic which caused Dusty to laugh because "it was real."
On inspiration for writing her book
With the hot topic of her currently in production book surrounding her life, a question about what inspirations she will be using was pitched to Stephanie and she was eager to reveal more about her focus.
She said "It is all about this WWE Universe that we all love" as well as the "unique experiences" that she has had and how it has "only grown" the love of "her brand" while also giving the fans something "entertaining" that they will "enjoy."
The GM was keen to reinforce how she is hoping her book will "reach new audiences" as "so many people" do not "understand" what is "special" about "WWE" and it is her goal to "hopefully educate" as well as "entertain them" and "bring them into the fold."
While still on the subject of her impending book she gave a slight teaser of what stories the book will consist of as she said it will contain her times with Andre the Giant, when her mother had to cook dinner for Mr T and her love story with Triple H.
On favorite rivalries and return to the ring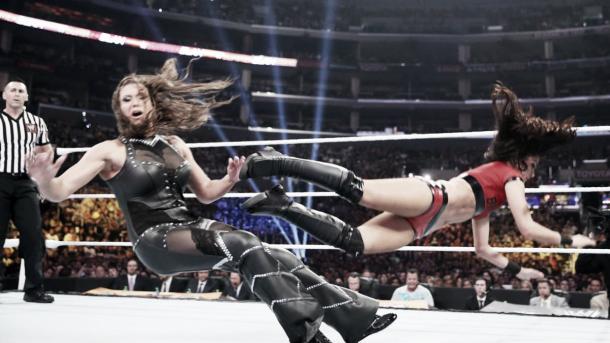 This question prompted one of the more interesting answers that would follow as the subject of her favorite rivalries prompted the subject of a 'return to the ring'.
She said "Every time I have had the privilege of stepping in the ring it is so special, I know I am not a fantastic wrestler so having the privilege to actually get into the ring and try to do what our superstars do on a daily basis it is just an unbelievable thrill."
The camera-women then prompted the more interesting leading question as she asked "would you ever get back into the ring?" to which the mother of three said "that is up to the decision maker, I would love, like I said it is something that I absolutely love."
With the women's revolution well under way, the subject of why the Chief Brand Officer of the company would step back into the squared circle is a grey area but she said that "As long as what ever I do helps develop somebody else and helps get them over that is the ultimate goal of my character then it is something that I would absolutely love to do. "
On 'heel' or 'babyface' role
Stephanie has shown shades of a villainous character recently but has also displayed tints of a good-girl persona - while she may be in the middle of a clear role she was in no doubt of which she prefers to play.
She quickly said "A bad guy!" it is "so much more fun" as there is "more depth" and "back-story" as to "why villains are who they are" and "what motivates them" and her character by her own admission has "a pretty excellent back-story" in terms of "all the things" she has "been through".
She finished by claiming her character's "drive" and "motivation" to ultimately "rule" the "WWE Universe" is a "fascinating story" and it is "awesome" to be able to "play that character."
On favorite part of job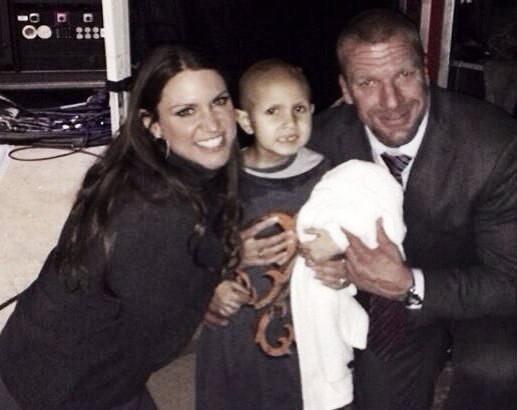 The role of Chief Brand Officer as well an on-screen personality must be a hectic career, but like most jobs they will likely contain positives and negatives but what is the biggest positive in the job of Daddy's Little Girl?
She said "I get to go out and build and represent the brand I love so much" she says that her "mission" is to go out and "put smiles on people's faces" and she cannot think of a "better brand" to be "a part of."
She also says its "being able to enhance" a "bonding experience" between "friends or family" or "making a child forget that they are sick" for "just a couple of hours" and "that parent" who "sees their child having that amazing experience" that is "what I love to do" as we "grow the brand" and "create as many memories as we possibly can."
On free time
As mentioned above, Stephanie's career dictates and demands a hectic schedule but when she does manage to get free time she reveals a her family side as she emotionally signals her desire to spend time with her children and husband.
She said "I spend my free time with my kids and my husband, that is really what motivates me - they do, whether it is movie night or game night or taking a trip, just spending time with my kids or my husband - that is what I like to do."