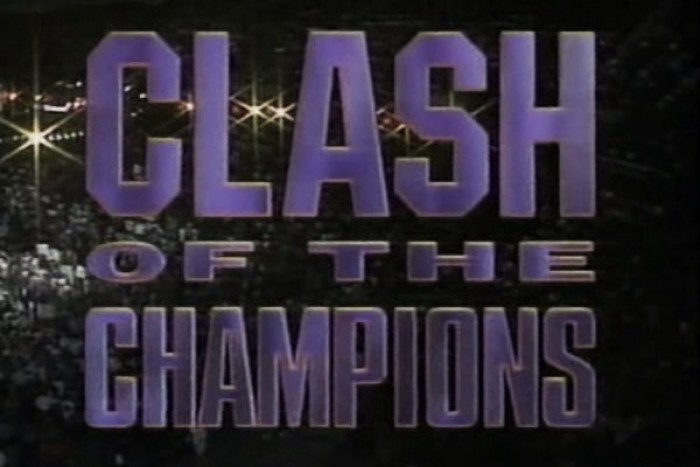 WWE applied for a trademark to "Clash of the Champions", according to a report on NoDQ.com. The trademark covers the name's use for a TV show, gaming, toys, and other merchandising. The article notes this could be an indication of the return of the former WCW event to television.
Origins of "Clash"
Clash of the Champions originally spawned as a result of the back and forth between Vince McMahon's then-WWF and Jim Crockett Promotions (later WCW). On Thanksgiving night 1987, the WWF aired the inaugural Survivor Series on the same day JCP broadcast their Starrcade event. At the time, cable companies could only show one Pay Per View at a time and McMahon threatened to freeze providers out of future shows if they chose Crockett's premier event. Companies cleared Survivor Series 10-1 over Starrcade.
McMahon messed with Crockett's Pay Per View business again in 1988, counter-programming JCP's Bunkhouse Stampede with the first ever Royal Rumble on USA Network on January 24.
Crockett fired back on March 27, 1988, airing a free television event with Pay Per View quality matches against WrestleMania IV, the Clash of the Champions.
Historic matches on free TV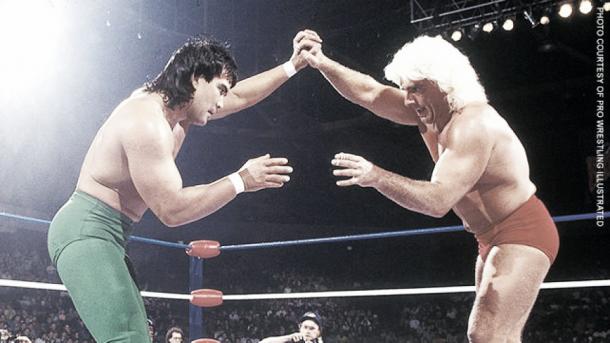 Clash of the Champions featured a number of classic matches, starting with the first show. The debut show featured The Midnight Express facing The Fantastics for the NWA United States Tag Team Championships and a star-making performance by Sting in the main event against NWA World Heavyweight Champion Ric Flair; the two wrestled to a time limit draw.
Other standout matches included Flair and Barry Windham against The Midnight Express, Flair and Ricky Steamboat in a ⅔ falls match and an "I Quit" match between "The Nature Boy" and Terry Funk. Non-Flair classics include an IWGP World Tag Team Championship match between The Steiner Brothers and Masahiro Chono and Hiroshi Hase and Dustin Rhodes and Steamboat vs. Arn Anderson and Larry Zbyszko for the WCW World Tag Team Championships. WCW aired Clash specials until August 21, 1997.
Thoughts on the trademark
While the trademark application is interesting, it may not lead to another show for WWE. The company airs five hours of television a week in the U.S., not including monthly Pay Per Views, Main Event and Superstars, both air on Hulu Plus and on overseas T.V. As they saw with the briefly brought back Saturday Night's Main Event, a PPV quality show on free TV is unnecessary, as WWE already does that weekly on RAW and SmackDown. The best case scenario is a Network special, perhaps a name change from Night of Champions.