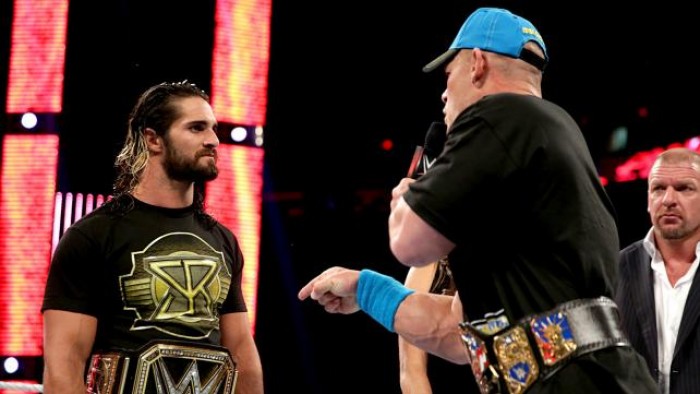 Back in May the WWE announced the most-talked about thing in this industry since the WrestleMania cash-in of Seth Rollins...the WWE is bringing back the brand split. This brings up the question: where does each superstar land in the draft? Though we'll find that out on the July 19th edition of Raw, VAVEL columnist Jameus Mooney and head editor Matthew Wilkinson put together their own personal mock draft. With Jameus in charge of Raw and Matthew in charge of Smackdown; the Tag Team, Women's and World champions will appear on both shows until the champion loses the strap. What do the roster's look like?
THE ROSTERS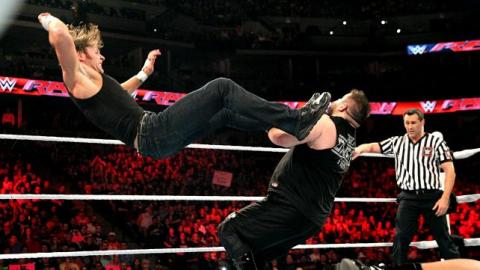 JM: Roman Reigns
MW: John Cena
JM: Seth Rollins
MW: Kevin Owens
JM: Dean Ambrose
MW: Enzo Amore and Collin Cassady
JM: Charlotte
MW: Sami Zayn
JM: Vaudevillians
MW: Cesaro
JM: The Usos
MW: The New Day
JM: AJ Styles
MW: The Club
JM: Rusev (w/ Lana)
MW: Emma
JM: Becky Lynch
MW: The Miz (w/ Maryse)
JM: Naomi
MW: The Wyatt Family
JM: Brock Lesnar
MW: Randy Orton
JM: Lucha Dragon's
MW: Natalya
JM: Sasha Banks
MW: Dudley Boyz
JM: Shinsuke Nakamura
MW: Finn Balor
JM: The Revival
MW: Bayley
JM: Alberto Del Rio
MW: Chris Jericho
JM: Baron Corbin
MW: Sheamus
JM: Dolph Ziggler
MW: Apollo Crews
JM: Social Outcasts
MW: Shane McMahon
JM: Kane
MW: The Undertaker
JM: Stephanie McMahon
MW: Nikki Bella
JM: Golden Truth
MW: Tyler Breeze
JM: Tye Dillinger
MW:Austin Aries
JM: Jack Swagger
MW: Ryback
JM: Mauro Ranallo
MW: Tyler BReeze
JM: Zack Ryder
MW: Byron Saxton
JM: Jerry Lawler
MW: Lillian Garcia
JM: JoJo
MW: Triple H
JM: Adrian Neville
MW: The Shining Stars
JM: The Big Show
MW: Mark Henry
JM: Renee Young
MW: Fandango
JM: Darren Young (W/ Bob Backlund)
MW: Michael Cole
JM: Dana Brooke
MW: Titus O'Neil
JM: Tony Chimmel
MW: Tyson Kidd
JM: The Ascension
MW: Tamina
JM: JBL
MW: Paige
What do you think about the rosters? The draft itself? The NXT Call-ups? Answer us on Twitter; @VAVEL_Wrestling!