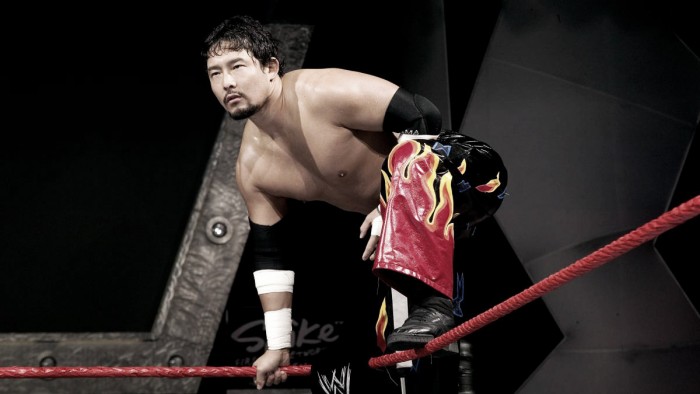 With the news that Tajiri will be returning to the WWE in some capacity in the near future as a participant of the Cruiserweight Classic tournament coming at the same time as the news that WWE is looking to bring past stars back to fill the rosters for the brand split fans have began to question if Tajiri will be one of those.
Tajiri entering the Cruiserweight Classic makes sense adding some veteran's to the tournament will help bring prestige and he is sure to be one of the more popular wrestlers involved, but fans would like to see him stick around after that. Tajiri was always a popular talent during his original run with the company and someone who put on some fantastic matches, so if the rumors are to be believed that the WWE is seeking out former talent could he be one of them?
Would it be a good move?
The reason WWE wants to bring back former wrestlers is to fill each roster in order to ensure they have enough star power and talents to fill them. Even with some stars from NXT coming to the main roster the company clearly wants to add more to ensure that it is a bigger success than their first attempt at a brand split. The company is rumored to be looking at names such as MVP and Carlito according to the Wrestling Observer and if mid-card talent such as them are being considered then why not Tajiri?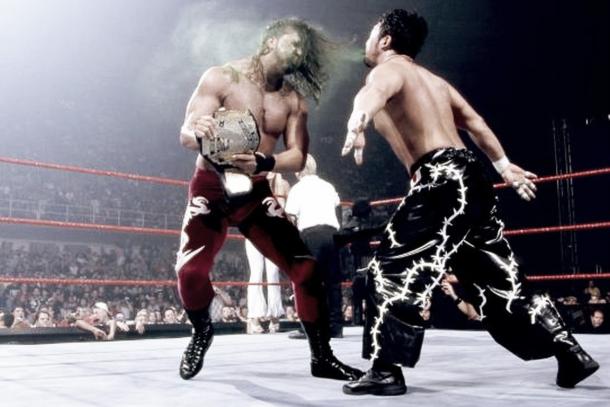 The company and Tajiri are clearly still on good terms or he wouldn't be competing in a tournament organized and hosted by them and the fan reaction to that announcement shows that there is interest, but does he want to come back to the main roster?
What he thinks
During his recent Q&A, Tajiri was asked about the potential of him moving to the main roster and the Japanese star admitted that he would like to return one day as an "Old man" who performs a "Very slow slide into the ring."
However, when it came to him giving a more serious approach on the topic a return to the main roster doesn't appear to be something he has a keen interest for as he felt he "Able to do everything" he could during his first run. Tajiri claims that many wrestlers who were fired from WWE "Want to come back" but he doesn't "Feel that way" which makes it unlikely that he will appear during the Brand Split, but perhaps a run in NXT could be something he would consider?