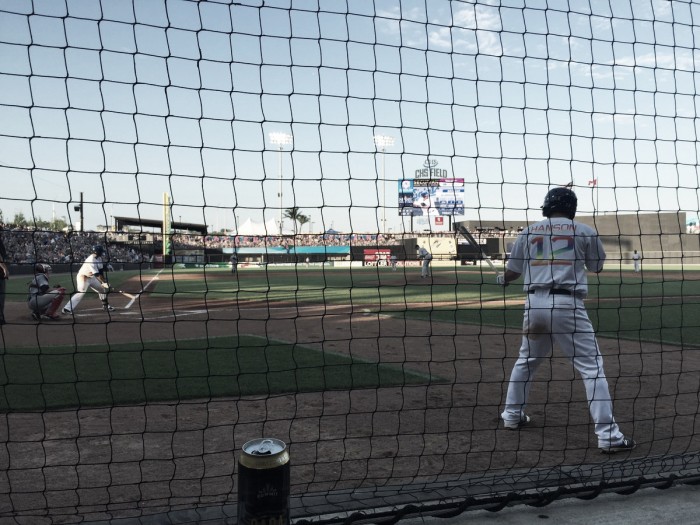 Every time Mark Hamburger takes the mound, Saints fans have come to expect a phenomenal start. That was the case on Friday night when the right-hander, who is in his second stint with the Saints, went 8 2/3 innings, giving up just two runs while striking out seven batters.
St. Paul scores immediately
He had help on offense, as the Saints scored three runs in the first inning. It all started when Alonzo Harris reached on a throwing error by the shortstop. He was retired when Breland Almadova grounded into a fielder's choice. Almadova took second when Winnipeg pitcher Duke von Schmann threw the ball away on a pickoff attempt. Almadova scored when Nate Hanson doubled to left to give the Saints the early 1-0 lead.
Angelo Songco then stepped up to the plate and tripled to center field to score Hanson. Songco also scored, as Tony Thomas followed with a single to center field. That was all the Saints were able to get, as Willie Argo and Tony Caldwell were both retired to end the inning.
Winnipeg responds in the third
The Goldeyes scored two of their own in the third inning when Ridge Hoopli-Haslam led off with a single to left field. After Tanner Murphy flew out, Maikol Gonzalez walked, advancing Hoopli-Haslam to second. They both scored when Josh Romanski hit a double to right-center field that was initially called a home run, but after the umpires got together, they overturned it, awarding Romanski a double.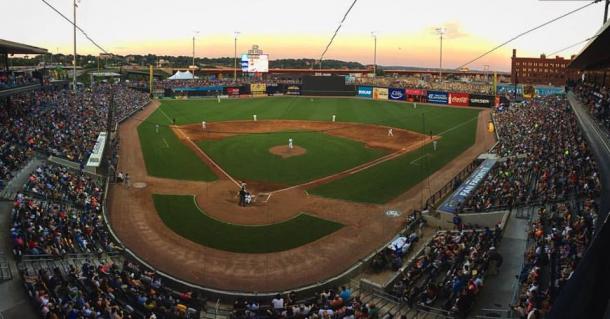 That was all the scoring that either team would do, as Hamburger was in the zone. He only had one inning where he retired all three batters in order, but the hits that he did allow usually did not come back to score. It also helped that he only had two walks.
"Mark pitched a great game," Saints manager George Tsamis said after the game. "It was a hard decision to pull him."
Hamburger ended the eighth inning with 111 pitches, but with no action in the bullpen, he returned to start the ninth. The first batter he faced was Reggie Abercrombie, who flew out to left field. Wes Darvill followed with a double. Hoopi-Haslam then grounded out to third base for the second out, and that was when Tsamis decided to pull Hamburger from the game at 123 pitches.
Former Minnesota Twins pitcher Caleb Thielbar was called on to finish the game, and he did, as he got pinch-hitter Carlton Tanabe to fly out to center field to end the game and secure the victory for the Saints.
Quick hits
- This was the fifth time that Hamburger went over eight innings, as in his eight starts this year he has a 6-0 record with a 3.19 ERA. He is highly regarded, and the common feeling is that he will be signed by an affiliated team sooner rather than later.
- The two teams will play again on Saturday as the Saints will send LHP Kody Knaus (2-1) to the mound. The Goldeyes will counter with LHP Ethan Carnes (2-1).