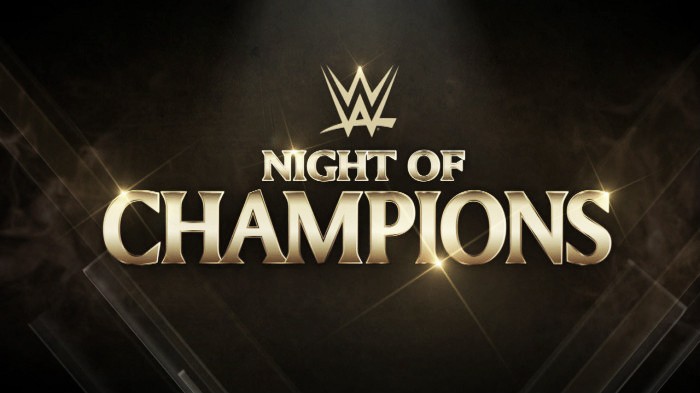 Ever since the WWE applied for the trademark of the former WCW special event, Clash of Champions, the WWE Universe have been searching high and low for any mention of it within the WWE.
The trademark covered use for a TV show, gaming, toys, and other merchandising so it was easy to presume that it would be in the WWE 2K17 video game, which features former WCW star Bill Goldberg, but that may not be the case.
Fans searching for tickets for WWE Night of Champions in September found that Ticketmaster and the WWE.com ticket page had no listing under Night of Champions but rather Clash of Champions.
The logo for Night of Champions is still utilised for the event listing but the name on both websites clearly states WWE Night of Champions. This potentially gives credibility to a leaked WWE pay-per-view schedule that factored in the WWE brand split.
Brand split pay-per-views
During the previous brand split, Monday Night Raw and SmackDown had their own pay-per-views. This is something the WWE fans had been hoping for a return of when the brand split takes place on July 19th.
During an appearance in Metropolis, Illinois, Jerry Lawler let it slip that the WWE are planning to hold separate pay-per-views and WWE Network events for Monday Night Raw and SmackDown.
The speculation for this only increased when a photo began circulating stating that it was the leaked pay-per-view schedule for WWE going forward in 2016. It was widely seen as only speculative but once Clash of Champions was leaked with the same details as those on the leaked photo, fans started to take it a bit more seriously.
Sky Italia, WWE's carrier in Italy has also updated its WWE show schedule to mirror that of the leaked schedule.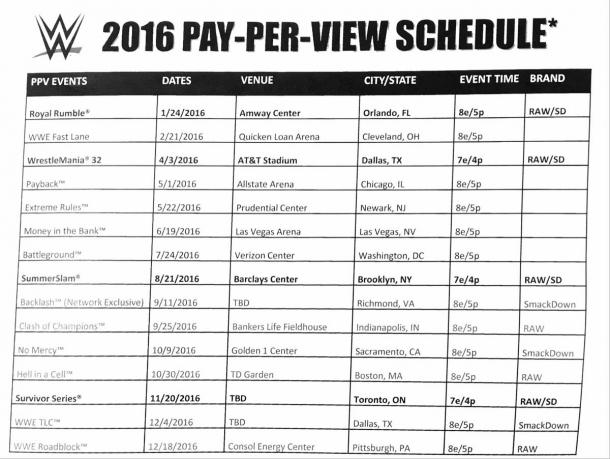 So, what else is on the list?
With each brand having separate pay-per-views, the WWE needs to bring back a number of names from previous events to fill the schedule.
Names like Backlash and No Mercy are mentioned on the leaked schedule but there have been rumours of potentially more names being added.
Fans would like to see events such as Judgement Day and Armageddon return and they would make sense going forward as they were pay-per-views during the previous brand split.
The WWE had seemingly done away with pay-per-views like Elimination Chamber but there has been talk of that also returning in some capacity, potentially as another WWE Network event.