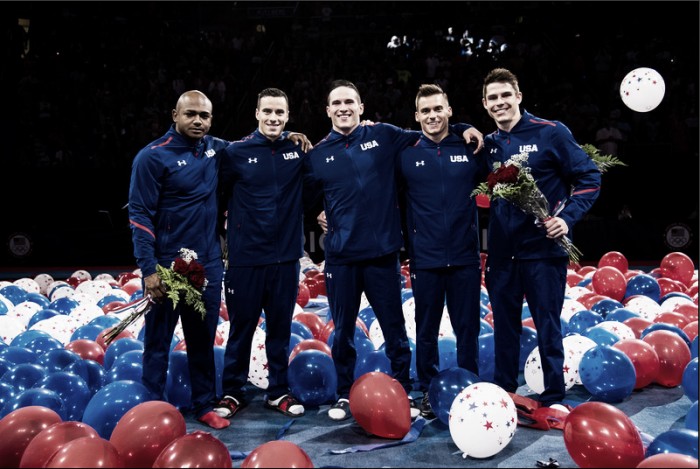 With four years of blood, sweat, and tears seemingly coming down to four nights of competition, the U.S. Men's Gymnastics Olympic Team is here. After showing they were the five best gymnasts in America, 2012 Olympians Sam Mikulak, John Orozco, and Jake Dalton will return to the Olympics with Chris Brooks and Alex Naddour getting redemption from alternate finishes four years later.
Just missing out on the team was 2012 all-around bronze medalist Dannel Leyva, two-time US still rings champion Donnell Whittenburg, and Stanford gymnast Akash Modi who will be the three alternates in Rio.
Mikulak shows he is best in America, takes first
After two nights of competition at the P&G Men's Gymnastics Championships in Hartford and two nights here at the U.S. Men's Gymnastics Olympic Trials in St. Louis it is clear 2012 Olympian and four-time U.S. national champion Sam Mikulak is America's best gymnast.
Mikulak, who owns a team bronze medal from the 2014 World Artistic Gymnastics Championships in Nanning, scored a 362.750 all-around over four nights of competition, putting him in first place. Mikulak shined brightest on pommel horse, vault, and parallel bars placing first, third, and fourth respectively. The California native posted over four competitions a 61.175 on pommel horse, a 60.825 on vault, and a 61.350 on parallel bars.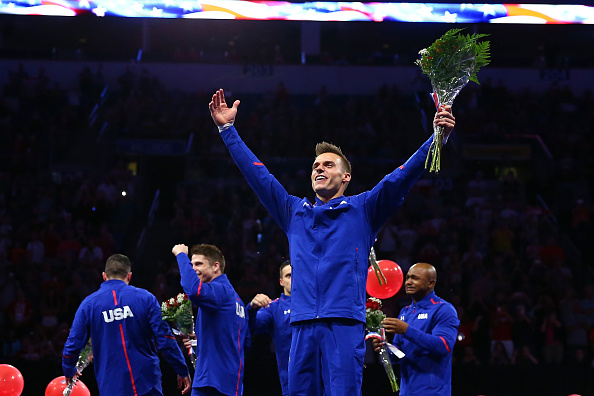 Orozco gets chance at redemption, over-filled with emotion
After having to work to pay for his gymnastics, costing the U.S. a shot at a medal in London, and most importantly losing his mom a year ago, it is safe to say John Orozco has endured more than most 23-year-olds. The Bronx native, who was overlooked and seen as an overthought by many, showed why he wants a second chance at Olympic glory.
Orozco only competed four events here in St. Louis but the 2013 world parallel bars bronze medalist sure made up for it. Orozco placed second on high bar over four nights of competition, finishing with a 61.700 on the apparatus. The 2012 U.S. national champion also impressed on parallel bars, scoring a 61.000.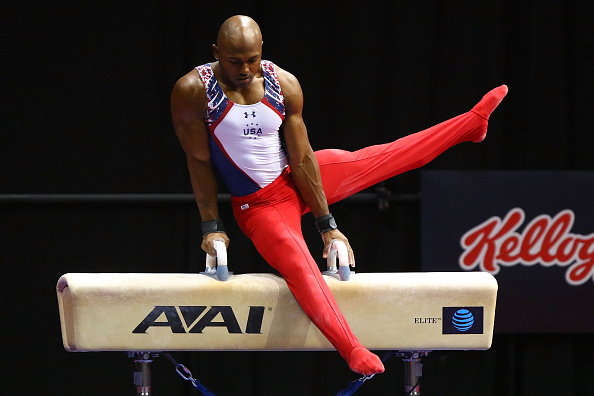 "I had to make every event count," said Orozco. "It's been nerve-wracking and intense," concluded the 2012 Olympian.
When asked what role his mom played in his emotions throughout the night, Orozco said, "I know my mom is with me here in spirit," he said directly after the meet. "I'm glad to be a part of this team. I can't wait to get back in the gym and start working towards the Olympics again."
Dalton seals second return to Olympics with superb performance
Another member of the London 2012 team returning to Rio will be 2013 world floor silver medalist Jake Dalton. Dalton, who underwent shoulder surgery this time last year, performed flawlessly on floor exercise and vault, helping to punch his ticket to Rio.
The Nevada native scored over four nights of competition a first place 62.350 on floor exercise and another first on vault with a 61.275. The Oklahoma graduate and trainee also impressed on still rings receiving a 61.075.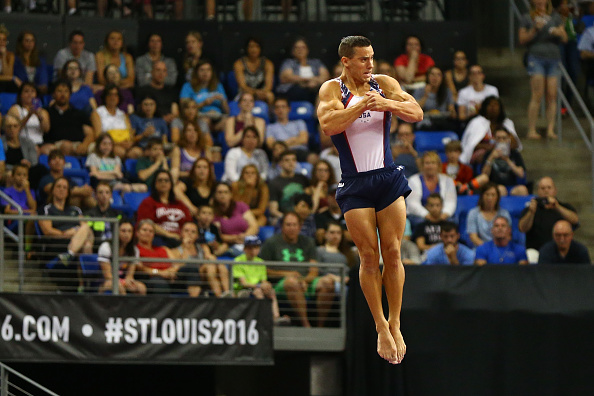 "It's a tough training program with Mark Williams," Dalton said. "I couldn't ask for a better place to train or teammates. This isn't just me out here, it's my coach, family and friends. It's paid off, but there is still more work to be done," added the 2012 Olympian and former Oklahoma Sonner gymnastics standout.
Brooks and Naddour on their Olympic berths
"I flashed back to being an eight-year-old kid in the gym," said Brooks about finding out his spot on the Olympic team. "Everything became worth it in that moment."
For Naddour, the Arizona-born pommel horse specialist said, "This was a lifetime of hard work," said an emotional Naddour. "I tried to put it all out there, and that's what I did. I'm so happy."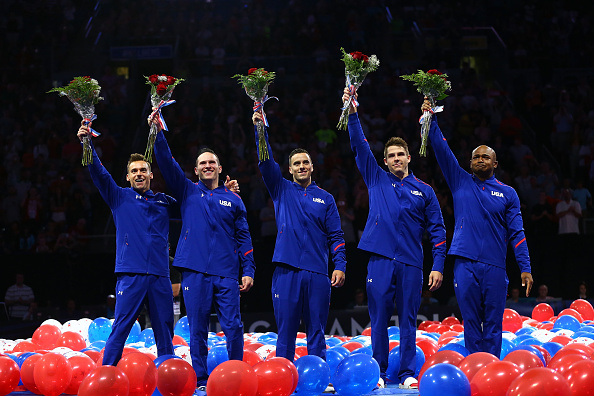 U.S. Men's Gymnastics National Team Coordinator Kevin Mazeika said it best. "This was a culmination of so many years of work for these young men," said the man who lead the Olympic selection committee. "They poured their hearts out and put it all on the floor. We only got to pick five of them. It's heartbreaking that not all of them get to go to Rio. We saw a fantastic display of gymnastics tonight."