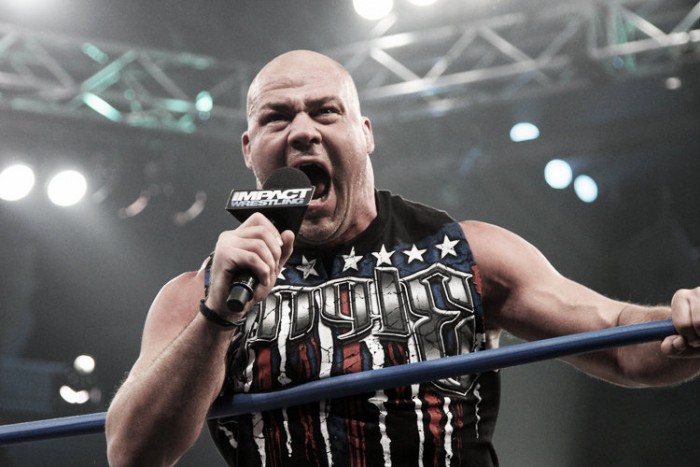 Kurt Angle, during his time in WWE, established himself as one of the best wrestlers in the world with his legitimate Olympic Style, making the transfer to the style of professional wrestling a smooth one.
His rivalry with The Rock and Triple H, as well as Randy Orton and Rey Mysterio, demonstrated his world class ability making his departure from the company back in 2006 that much more dismal.
Return rumors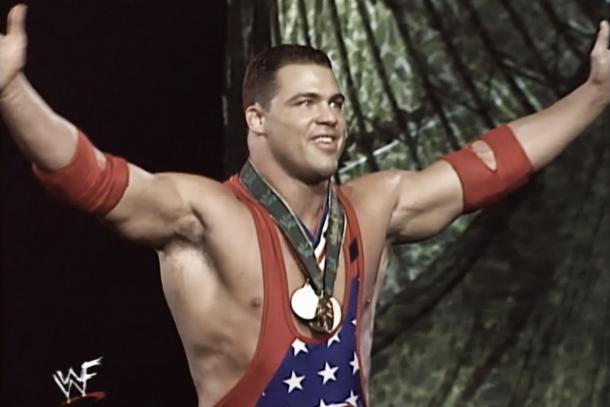 One of the more frequent rumors that was touted by several publications hinted at the possible return of the 47-year-old to the wrestling ring ahead of the upcoming Brand Extension.
However, despite the widespread gossip and developing interest, WWE were quick to put the denounce the suggestion via a public statement and Angle was quick to issue one of his own.
He said via his official Facebook page:
"In response to some of your questions today regarding the WWE, and all of the media fanfare about it the last few days, I want to, once again, say that our confidential conversation never discussed the brand split. A few wrestling sites seem to have put a spin on this by twisting some words around to fit their agenda, something that I have no control over. What I CAN control is my own life, and my life isn't only wrestling. I do not expect to be in wrestling much longer. I AM excited about my future. Thank you."
Angle seems to have put to bed any suggestion of an in-ring return and may be suggesting his career as a professional wrestler is also soon to come to an end.
Whether or not the statement provided by the performer and the WWE are used as a distraction to make a one-off return seem that much more high profile remains to be seen but at this moment the chances of seeing The Wrestling Machine back inside a WWE ring are looking bleak.
Origin of the rumors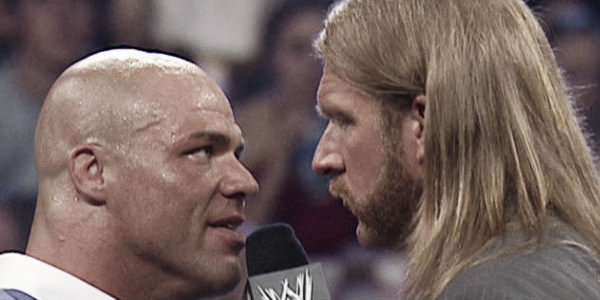 The rumors first took flight when Angle appeared on a Pittsburgh radio station stating that he would 'eventually' return to the WWE.
The veteran said that he had recently spoken to Triple H several weeks ago before the Brand Split was officially announced, the former TNA performer said he was on 'good terms' with the company.
Although he said he has not been contacted to appear on WWE television, the feeling was that a return was imminent given the conversation the two former rivals had.