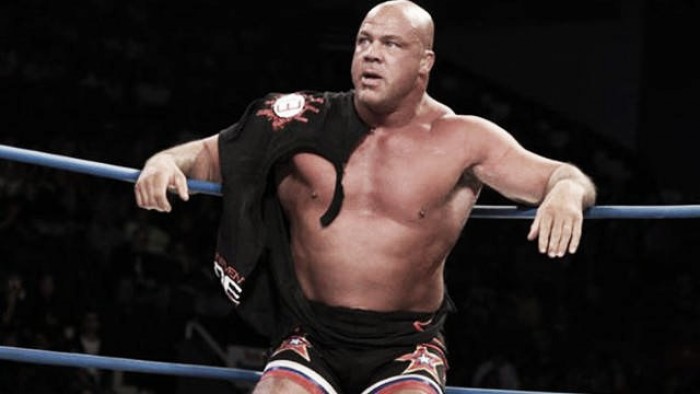 Kurt Angle seems to have been linked with a return to the WWE ever since his departure in 2006 and the rumors are refusing to go away.
Despite the veteran and the company openly denying the speculation the prospect of him returning is still a huge possibility and he has since left the door open for a return.
Angle to return in 2017?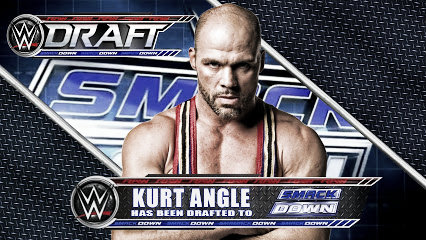 During a recent interview with Sports Illustrated, Angle was asked about his rumored return to WWE amid the widespread gossip that had been lingering around the internet for the past week.
On the rumors, he was returning to be a part of the upcoming draft prior to the Brand Extension he has since denied but on the prospect of returning at a later date he may have just left a major teaser for fans.
He said "I had a talk with WWE. It is confidential, I will not be returning for the draft. Possibly in the future, most likely next year, but that is not a guarantee."
The 47-year-old has been away from the company since leaving in 2006 and has never looked as likely to return as he does right now, with his wrestling career soon to come to an end.
On the phone call that triggered the possibility of a return next year, he said it was a "loose conversation" with "Triple H (Paul Levesque)" but he said he would be "in touch" in the "future."
On Injuries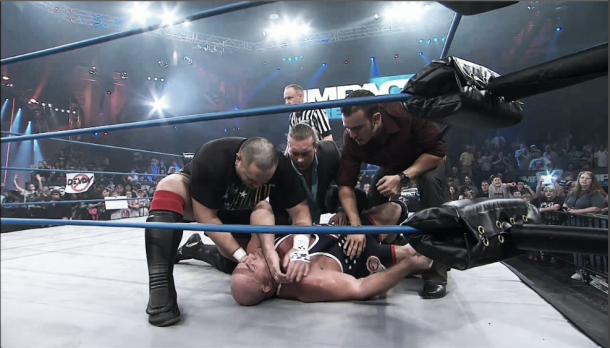 Angle was rather injury prone during his time with WWE, he, himself as well as the company, made no secret of this, but The Olympic Gold Medalist opened up about the extent of his injury problems including his broken ('freakin') neck.
He said "I had some back luck. In a two-and-a-half-year span, I broke my neck four times. I have not had a problem with it since and it has been ten years."
Angle said he was "rushing" himself back "so fast" that he did not let his neck "heal" properly which, unfortunately, "bit" him in the "a**" he said WWE's schedule also took its toll on his injuries saying the "300 days a year of travel" was not "helping" his injuries.
On his determination to continue rather than rest he admitted it was his "fault" as he "encouraged" his doctors to "release" him "as soon as possible" which was his "fault."
On Vince McMahon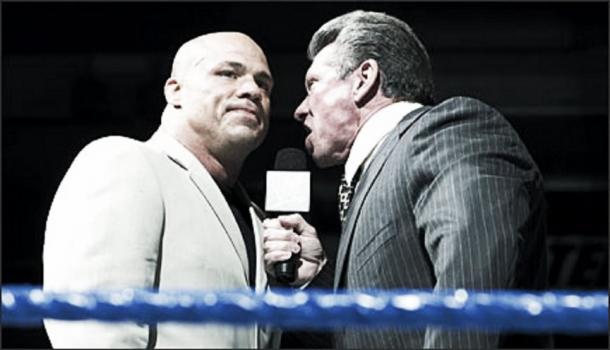 When it comes to Vince McMahon, Angle was very complimentary of his former boss saying he always "cared" about him and was someone that he "admired."
He said "Vince always cared about me. He is a good guy and he felt like he was my father figure. I admired Vince's work ethic and drive. He was a machine."
The head of WWE has always been considered an extremely hard worker and has often been described as being 'obsessed' with the Wrestling industry. He said "He (Vince) was willing to sacrifice so much to be a success and he was one of those guys who I feared and looked up to. I feared him in the same way I feared my father."
Angle was the victim of a tragedy as he, unfortunately, lost his father and then soon after, someone who he regarded as a paternal figure his wrestling coach David Schultz was murdered in January 1996.
He continued "He (Vince) would tell me when I screwed up and he would tell me how to fix it. He basically said 'Listen, you won an Olympic gold medal. Very few people on this planet have ever done that. You are special. You can kick this thing."