 2014 world team gold medalist Alyssa Baumann's Olympic hopes have come to a heartbreaking end after torn ligaments in her elbow caused her to withdraw from the U.S. Women's Gymnastics Olympic Trials in San Jose. Baumann, who's balance beam skills put her in the running to make the Olympic team, injured her elbow while training on bars yesterday.
Baumann's Olympic chances and past competitions
Before sustaining her year-ending elbow injury, Baumann held an outside chance of being named to the five-person Olympic team. The 2014 world team gold medalist began her quest towards a first Olympic games at the Secret US Classic in Hartford, falling on her weakest event, uneven bars, but shining on balance beam where she most likely would have punched her ticket to Rio.
Last week at the P&G Women's Gymnastics Championships in St. Louis, Baumann again fell on her bars routine, before rocking her balance beam to give herself an outside chance of making the Olympic team. Baumann will have surgery on her elbow this week therefore ending her chances at Olympic team selection.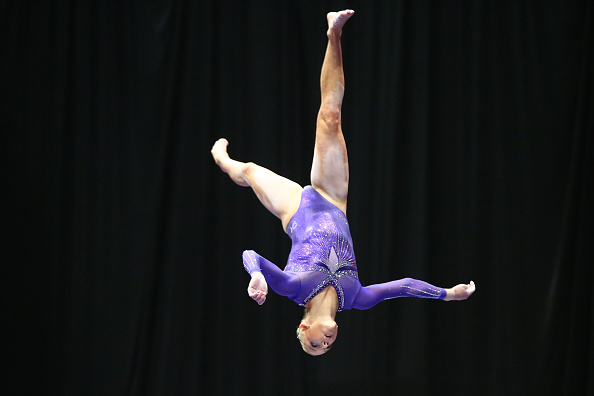 Baumann on the elbow injury
In a post on Instagram announcing her withdrawal from the Olympic trials, the WOGA gymnast said, "As most of you know I am supposed to be competing in the Olympic trials next week, but yesterday during training I hurt my elbow. It will require surgery very soon. I never thought this would happen. This is obviously not how I wanted things to end, and I'm still in shock and completely devastated. I can't thank everyone enough for they're support and for always believing me. My coaches have put absolutely everything into me and it kills me that I can't show off their hard work."
"My teammates/friends have been there for me through more than anyone can imagine, I love you all. This is a reminder to never take anything for granted because it can all be over in an instant. Of course I will be cheering for Team USA from home, wishing the best of luck to all the girls at trials and the Olympics. [especially Madison Kocian] All I ever wanted along this journey was to show the world what I was capable of and to inspire others. I hope I did that. xo," concluded the former world medalist.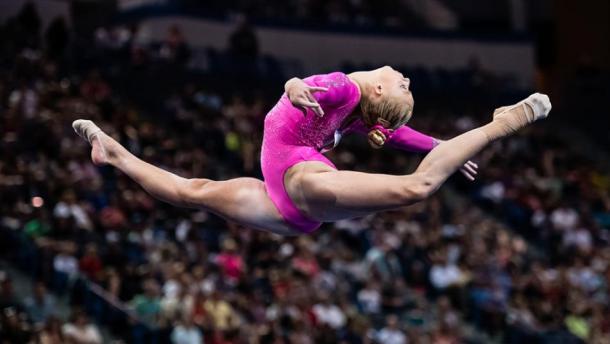 The two-time national beam silver medalist said, "I'm very sad to be missing the Olympic Trials. It has always been a dream of mine to compete for a spot on the Olympic team. I will be watching and supporting the girls at both Trials and the Olympics. Thank you for everyone's support."