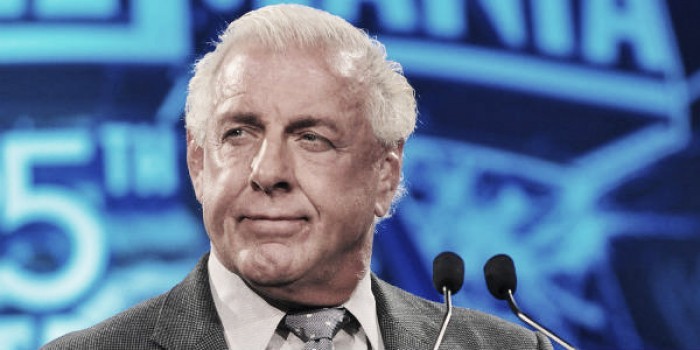 Times have not been harder for Roman Reigns as following a suspension for violating the WWE Wellness Policy, he was defeated by his former stable partner Dean Ambrose and then Finn Balor.
Ric Flair was not a fan of the decision and claimed that The Demon, due to his stature, would never be fitting enough to main event a WrestleMania, labeling the "confidence" and "look" of The Guy as reasons why.
Flair disagrees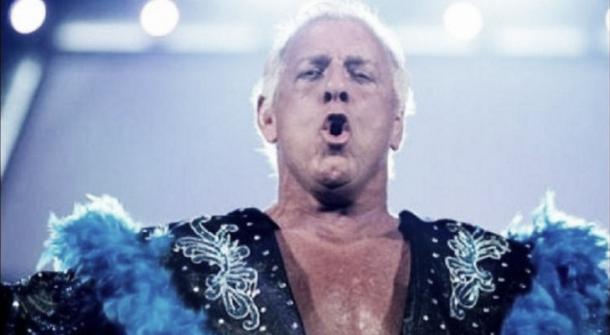 Despite Monday Night Raw being an overall success and producing one of the most exciting shows in recent years, you cannot please everybody.
The creator of The Four Horsemen stable of WCW was not a fan of seeing Reigns fall to Balor and spoke openly on his podcast to give his reasons for his disagreement.
He said "I thought Roman should have won. And I know Finn Bálor to say 'hi' only. I'm a big fan of Roman Reigns. And I'll be honest with you: Finn Bálor reminds me of 'The Dynamite Kid'. Does that make sense? They're very similar in appearance, same kind of work, and, I mean, he's a great performer.
While Flair looked to be mocking the former NXT Champion, he quickly wanted to remove any shred of this belief and praised the 35-year-old for his in ring ability as he said "God, I'm certainly not taking anything away from his performance or the match, but I'm a fan of Roman Reigns, so I'm saying something that I'm partial about. I think Roman, to me, has one of the greatest looks ever in the [professional wrestling] business."
The 67-year-old established himself in an era where 'the look' could make or break a performer. But, in recent times, that era has been shattered with the breakthrough of stars such as CM Punk and Daniel Bryan.
Flair continued "He's as handsome as can be. He speaks well. He got his self-confidence back. He has been through some ups and downs, which we all go through in life, but, I mean, I'm just a big fan of his. That doesn't take anything away from Finn Bálor and where I think where I see Dolph against [Dean Ambrose] as being huge at SummerSlam, I see that as being a bigger match than to see Finn Bálor versus Seth Rollins."
Despite his approval of Balor as a performer, the former NWA performer believed that he does not have the same draw that Reigns possesses and would have rather have seen the two former Shield members square off at SummerSlam instead.
Flair likened the other no.1 contender to Randy Orton and believes that Seth Rollins will ultimately have too much experience for The Demon to handle.
He said "I just think Seth [has] got too much experience. And like I said before about Randy, Seth Rollins is the second Randy Orton. He's that good."
Ric Flair: "Balor is too small to headline Wrestemania"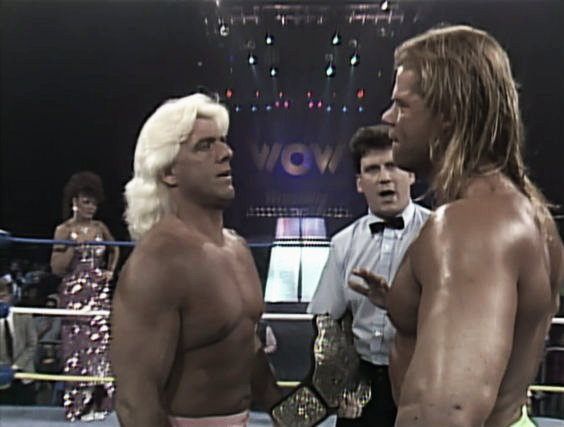 It seems the establishment of the New Era has not yet stuck with Flair as despite maintaining that he does not want to insult one of the finest NXT products, that is exactly that he seemed to do.
The veteran said purely from a "money" standpoint he would prefer to pay to see "Dolph [Ziggler]" versus "[Dean] Ambrose" before citing Balor as the weakest of the the four SummerSlam main event performers.
He said "If I'm looking at what's going to draw money, what I would pay to see, I would pay to see Dolph against Ambrose before I'd pay to see Finn Bálor against Seth Rollins, so I think it's phenomenal. I think Finn Bálor is great too. I just think you've got a legitimate heavyweight in Seth Rollins, a legitimate heavyweight in Roman Reigns"
As if Flair's words were not already stinging enough he went further adding that Balor is not 'big enough' headline a WrestleMania with the argument over 'look' versus 'talent' still lost on some of the veterans of the industry.
He said "I don't think we'll ever see the day, and I could be totally wrong, that a cruiserweight will ever main event a WrestleMania."
Flair continued and says that in the "total picture" of the "[professional wrestling] business" he (Balor) is of the "[cruiserweight] size" and if you "look at the two of them [Reigns and Balor] side by side" The Demon has a "great physique" but "he is smaller" and he is not sure he weighs even "200 pounds."
Writer's Thoughts: The NXT product does indeed weigh less than the referenced weight above, but for a veteran to believe that a weight of a superstar is in anyway responsible for talent, charisma or fan popularity is wrong.
Balor may not be the most talented on the roster but suggesting that he cannot main event a WrestleMania because of his size when Flair himself was never the owner of Hulk Hogan like physique is insulting and disrespectful to a potential breakout star of 2016.