 With the Olympics coming to Rio for the first time, Brazil has sent a jam-packed team to the Olympics spurred on by the passionate and lively home fans looking to take home a medal.
The Brazil Women's Gymnastics Olympic Team is lead by Aquece Rio Test Event all-around silver medalist Flavia Saraiva, with nine-time Brazilian national champion Daniele Hypolito, 2015 national champion Lorrane Oliveira, test event all-around bronze medalist Rebeca Andrade, and Jade Barbosa rounding out the team.
Past team results
At the last Olympics games, the London 2012 Olympic Games, Brazil failed to make it out of the qualifications, placing 12th and not advancing. At the most recent world championships in Glasgow last year, Brazil just missed out on the team finals, placing ninth behind the Netherlands with four of the five members of this year's Olympic team present last year at worlds.
Last year at the Pan American Games in Toronto, Brazil took home the Bronze medal, with Saraiva breaking out to win the bronze in the all-around to put the Rio hosts firmly on the gymnastics map.
At another major team competition, the City of Jesolo Trophy, Brazil had another impressive competition, taking home the silver just behind the U.S. with Saraiva placing fourth all-around.
Finally, at Brazil's last major international competition before Rio, the Aquece Rio Test Event, the host nation took home the gold medal, putting up a dominant display to show to the world they're ready for a shot at a medal here in Rio.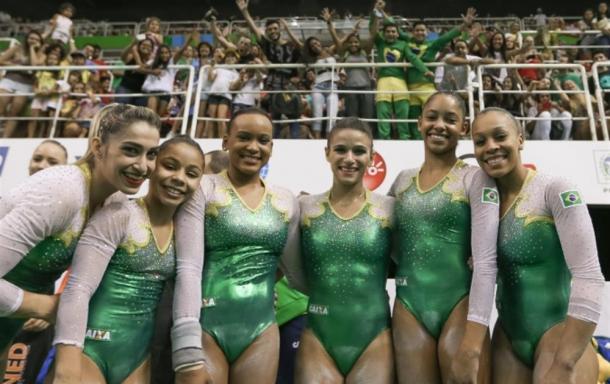 Projected qualification and team final lineups
With Brazil being a very strong all-around country and especially on balance beam and floor exercise, the Brazilians will have a tough time deciding who to put up on qualifications and team finals. On vault, expect Flavia Saraiva, Rebecca Andrade, Lorrane Oliviera, and Jane Barbosa to go with Barbosa sitting out the team final.
On uneven bars, test event bars bronze medalist Andrade will lead the way along with Barbosa, Oliveria, and Saraiva with the latter most likely sitting out team finals. On the balance beam, an event Brazil has great depth on with test event beam silver medalist Saraiva leading the way along with Daniele Hypolito, Barbosa, and Andrade with Andrade sitting out team finals.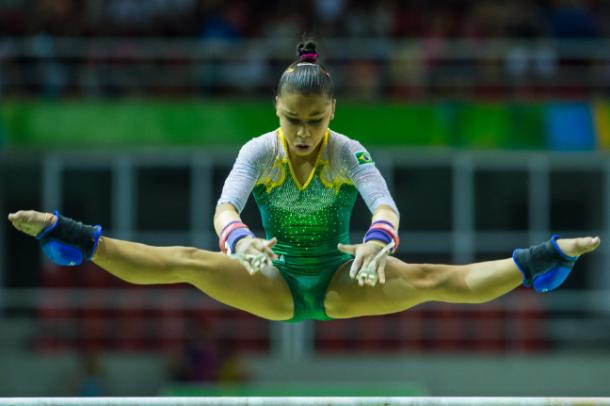 Lastly on floor exercise, another event Brazil is very strong at, test event floor gold medalist Saraiva heads up the floor lineup along with Hypolito, Andrade, and Barbosa sitting out the team finals.
What to expect from Brazil?
For Brazil, a nation who is just beginning to make a major mark on the global gymnastics scene, a fourth or fifth place team finish would most likely be the goal. The Brazilians should qualify routinely to the team finals with their talent and assuming they hit all their routines in qualifications, they should be in.
In the team final, Brazil will need to rely on the voracious home support to spur them on, with their medal hopes hinging upon if they can hit and make no major mistakes. For a medal, the hosts will most likely need some major mistakes from silver and bronze medal contenders like Russia, China, and Great Britain, but if Brazil can contain their nerves and hit all their routines, a fifth or sixth place finish could be very possible.
In the all-around, Brazil's best shot at an all-around medal is test event all-around silver medalist and Pan American all-around bronze medalist Flavia Saraiva. For Saraiva, the balance beam will be the key, with the 16-year-old needing to execute her very difficult routine well to be in the top 10. Fortunately for the Rio fans, Saraiva's consistency across all four events and prowess on balance beam should be able to secure her a spot in the all-around final and even a top 10 finish for the Rio native.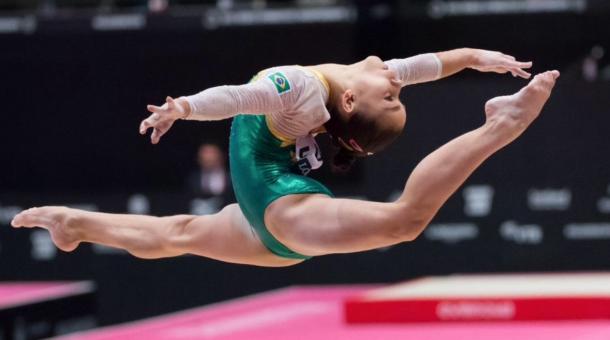 Predictions:
Team: Seventh place
All-around: Saraiva- tenth place, Barbosa- 18th
Balance beam: Saraiva- sixth place
Medal count: ​0