 When Rickie Fowler arrived in Rio for the Olympics, he's had a lot of "goosebump" moments. Fowler was the only American golfer to march in the Opening Ceremony last Friday, where he got to hang with swimmer Michael Phelps and NBA stars, among others and he's been staying in the athlete's village, where he's hung out with the diving team while watching many of the other Olympic events on TV.
The moments that have stuck with him the most so far, however, have been when others have simply showed gratitude for him being here. He spoke of what was said and his appreciation of it: "I have had a very warm welcome from fellow U.S. athletes and other athletes from around the village, almost thanking me for being here," Fowler said Tuesday. "It's a really cool feeling to see them reaching out. Not just from the U.S., from other countries as well.They appreciate that we wanted to make the trip down and wanted to represent our country. It gives you a little bit more appreciation for what the Olympics is."
Fowler faces questions about the absence of Spieth, McIlroy
His fellow athletes are still wondering why Jordan Spieth and Rory McIlroy aren't in Rio. Fowler wouldn't speak for other athletes, but he gave his own opinion. He wishes they were here as well, but respects their decisions not to be. However, it doesn't mean he hasn't made them all wish they made the trek south. "As far as making guys jealous back home or wherever they may be, I feel like I'm doing a pretty good job of it," he said. "There may be some personal message that have been sent back and forth. I was definitely showing them that we're having a good time down here."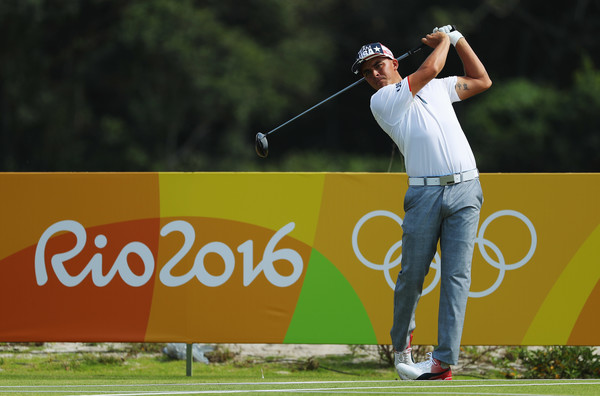 Through two rounds, Fowler is four over par after shooting 75 on Thursday and 71 on Friday.