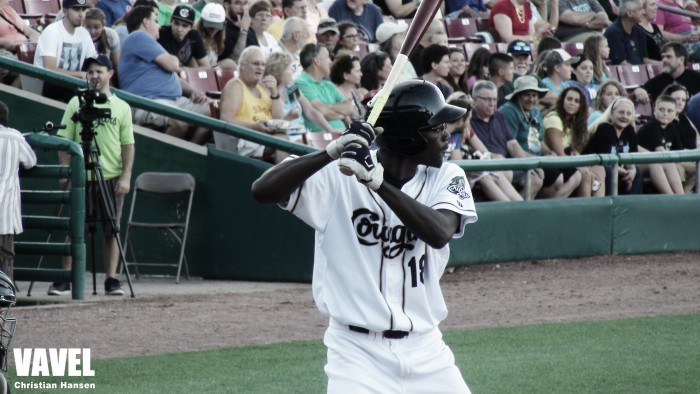 Most baseball players never end up seeing any MLB playing time throughout the duration of their career, most just stay stagnant inside the Minor Leagues bouncing from A, AA, and AAA. However, the select few that do wind up making the cut and end up getting the call to the big leagues never take the moment for granted, for Marcus Wilson the dream of playing in the majors is not too far out of reach. The 20-year-old Wilson currently is playing with the Arizona Diamondbacks single-A affiliate, Kane County Cougars, after being called up on August 5th from the Hillsboro Hops.
Wilson's arrival in Kane County was a bit of a homecoming as well, Cougars manager Mike Benjamin who once was an assistant coach at Arizona State, recruited the Los Angeles native while he was in high school. Wilson ended up committing to ASU however he never ended up putting on the Maroon and Gold for the institution. In the summer of 2014, the Arizona Diamondbacks drafted Wilson in the 2nd round of the MLB Draft; Wilson had a choice between cashing in a guaranteed million dollars or going to school? Wilson took the cash and an experience of a lifetime.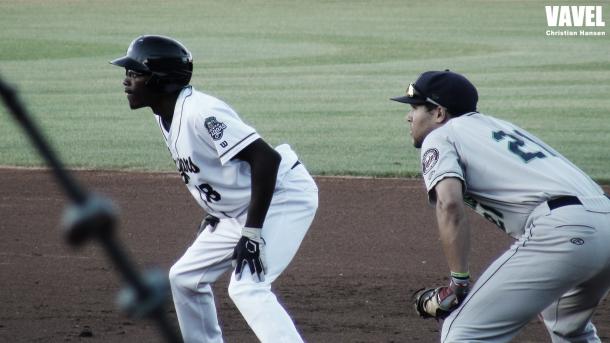 Wilson started playing in the Diamondbacks organization in 2014; he started out with the Diamondbacks' Arizona League team where he stuck around for 39 games putting up fairly decent numbers. The 18-year-old Wilson at the time, accumulated 15 runs, 22 RBI's and had a .206 batting average through his time in the AZL. Come 2015, Wilson found himself playing with the Missoula Osprey, his numbers with Missoula essentially mirrored that of his numbers in the AZL, the only thing that had a slight increase was his batting average, going from a .206 to a .258.
Come 2016, Wilson finally got things going, playing 43 games with the Hillsboro Hops of the North West League before being called up to the Kane County Cougars of the Midwest League on August 5, 2016. During his time in Hillsboro, Wilson played tremendously well having 24 runs, 34 hits, 38 walks along with 18 stolen bases. The 38 walks are the most by any Northwest League player this season.
Wilson's numbers through 43 games for Hillsboro proved to be enough to get the call up to Kane County, in his first appearance with the Cougars, Wilson went 0-4 with a walk and three strikeouts. It took a few games for Wilson to get acclimated to his new team, but eventually the kid kept at it and is impressing people each and every game. Offensively his statistics offensively aren't as shining as one may seem however; it's his play in the outfield that is unbelievably amazing.